National Football League
National Football League
Slithery Titans receiver Wright shows his speed
Published
Aug. 7, 2014 2:26 p.m. ET

NASHVILLE, Tenn. (AP) Kendall Wright is on the move for the Tennessee Titans with coach Ken Whisenhunt calling the plays.
The slithery receiver has worked so much from the slot his first two seasons in Tennessee that his speed has been overlooked.
Clocked running a 4.6-second 40-yard dash at the NFL combine, Wright disputes that number. He says his best recorded time is 4.36, and he's confident if given a chance to sprint against anyone running a 4.4 or 4.3. He claims he's just as fast as teammate Justin Hunter.
''If you're running down the sideline and you just flat out-run somebody, they'll be like, ''You're fast,''' Wright said. ''You don't have to be fast to outrun somebody. It's just proper technique.
''Some people like Justin are real fast. Me coming in the middle, you can't see that I'm the same speed as Justin because I'm going in and out of traffic. I can't break up out of it.
''This year I plan on breaking a little more of those tackles, trying to get loose and go score, and I'll show everybody how fast I am.''
Wright has been pretty successful since the Titans selected him in the first round out of Baylor in 2012. His 158 catches are the most in franchise history in a player's first two seasons, and he caught a career-best 94 passes for 1,079 yards last season even with the Titans using two quarterbacks.
Now Whisenhunt is in charge, and the man who plans on calling the plays for Tennessee sees a receiver in Wright who has changed since he took over in January.
Whisenhunt said he thinks Wright has matured a little bit, plus the coach has given the receiver more responsibility. Whisenhunt also plans to move Wright around a lot, too.
''He can do a lot of different things,'' Whisenhunt said. ''We're going to try to put him in situations where we can explode that. He's an explosive player, good hands, he's got good vision. I really like what I've seen.''
Wright is confident, but Whisenhunt has been more impressed by the receiver's discipline working on improving his releases and route running.
''All the little things that I think it takes to be a good player, he's shown,'' Whisenhunt said. ''He's doing that day in and day out, and that's important.''
Last season, the Titans gave Wright more freedom to freelance within the offense and find open spots on the field. Now Wright's being asked to get to specific spots on the field, with quarterback Jake Locker expecting him there when the ball arrives.
The ideal result is Wright having more chances to run with the ball, such as when he got behind the defense for a pass he took to the end zone on Wednesday.
Locker said he sees the talented player who works hard becoming a leader among the receivers. Wright doesn't talk much, but he's a physical and intense player.
Locker thinks this offense, even with the timing required on certain routes, will be make Wright an even better player and tougher for defenses to match up against.
''You can still see how explosive, how dynamic of a player he is, even when he's playing within those perimeters,'' Locker said.
Wright is just enjoying the schemes Whisenhunt has brought to Tennessee.
''Whatever he has in store, I'm going to be ready for it whenever he throws it at us or wants us to do it,'' Wright said. ''That's why I'm just working on staying explosive and getting better.''
---
Online:
AP NFL website: www.pro32.ap.org and www.twitter.com/AP-NFL
---
Follow Teresa M. Walker at www.twitter.com/teresamwalker
---
---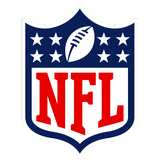 Get more from National Football League
Follow your favorites to get information about games, news and more
---