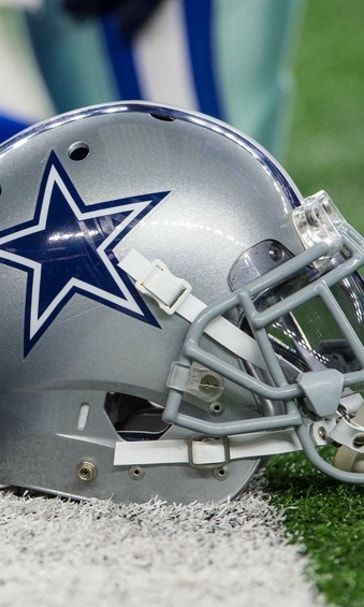 Skip Bayless: How 'Bout Them Cowboys Music Video
December 26, 2016

Fansided, Steven Mullenax/FanSided via The Landry Hat
FS1's Undisputed released a new music video that features the Dallas Cowboys fandom of it's co-host Skip Bayless titled How 'Bout Them Cowboys.
Fans of the longtime ESPN debate show First Take have known since the show's inception that former co-host Skip Bayless is an unapologetic fan of the Dallas Cowboys. Bayless' on-air battles with self-proclaimed Cowboys-hater Stephen A. Smith are legendary.
In June, Bayless left First Take and started a new debate show called Undisputed on FS1 opposite Hall of Fame tight end Shannon Sharpe. Since Skip's exit, First Take has had a distinct anti-Cowboys atmosphere as Smith, new co-host Max Kellerman and mediator Molly Qerim are all unabashed New York Giants fans. In fact, the only saving grace for Cowboys fans on the ESPN debate show has been the regular appearances of Will Cain. 
Although they all may deny it. every sports debate show must talk about America's Team on a daily basis due to the large revenue generated by it's massive fan base. At the end of the day, everyone is in it for the money. So these types of shows must attract and keep a large audience engaged about topics that interest them. Hence, no matter how much they may claim to dislike the team and it's fans, the Dallas Cowboys are an everyday topic.
Following a 12-2 regular season, both shows have been must watch TV for Cowboys fans this year. And each for different reasons. Watching Smith squirm on First Take week in and week out has been utterly entertaining, although he still proclaims the Cowboys are the accident waiting to happen.
On Undisputed, having to watch Sharpe eat his predictions every week while Bayless boasts has become so repetitive that the Hall of Fame player seems to be slowing become a Cowboys fan himself.
Regardless, these shows live and die on debate. So, there will always be something controversial to talk about. But this season, fans of America's Team have found some redemption following years of public bashing on these types of shows. And to that end, Undisputed recently released a music video cut from some of the best moments of their show covering Dallas' rise this season titled How 'Bout Them Cowboys.
You can watch that full video below.
For fans of the Dallas Cowboys, 2016 has been a year of tremendous ups and downs. Coming off a 4-12 season to now co-leading the NFL at 12-2 has been quite the turnaround. As we look back at this surprising season, let's appreciate the spectacular year we've been given as die-hard fans. And if we can make Stephen A. Smith cringe a little as well, why not.
More from The Landry Hat
This article originally appeared on
---
---