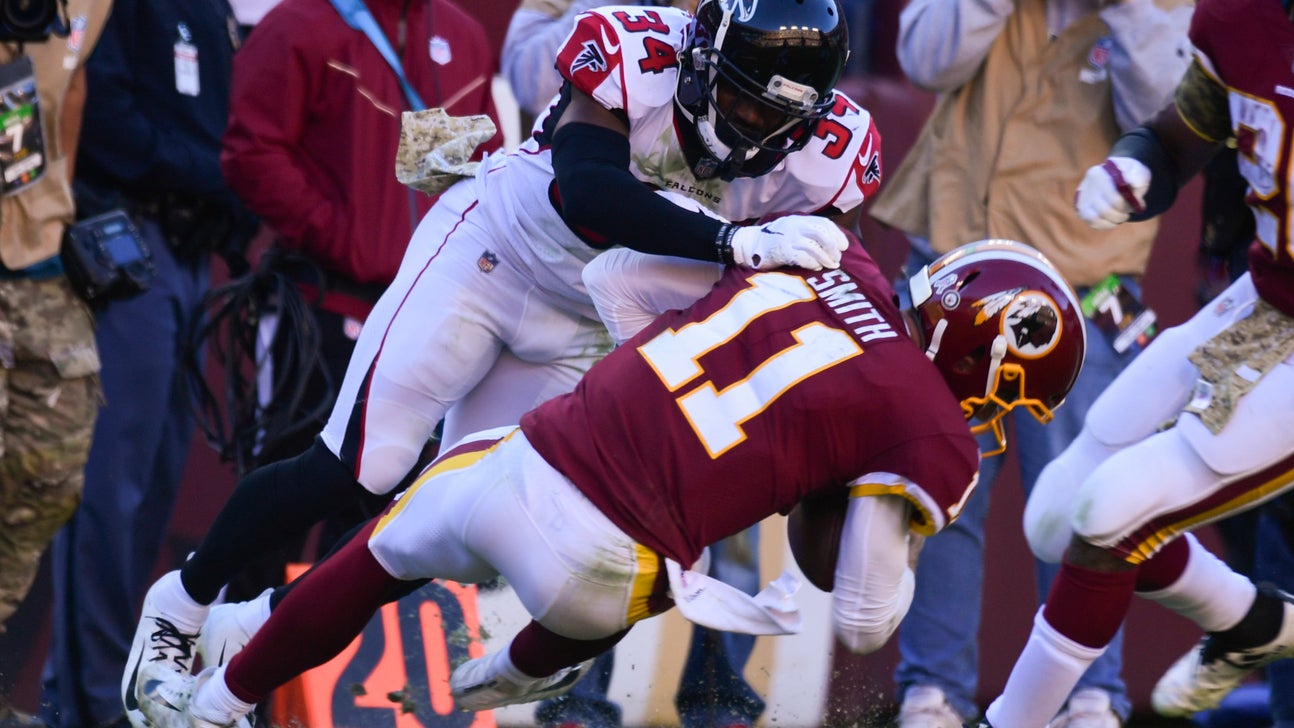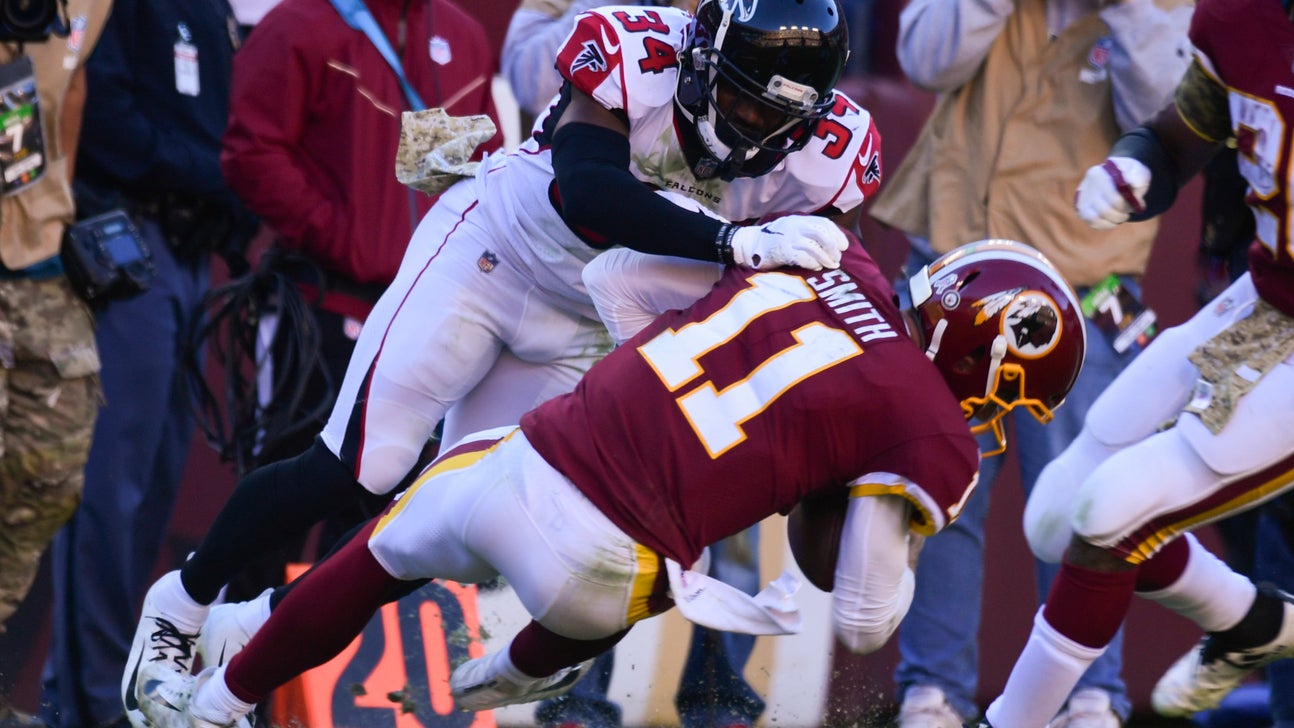 Skins out 3 starters for season: Scherff, Lauvao, Richardson
Updated
Mar. 4, 2020 8:01 p.m. ET
WASHINGTON (AP) — The Washington Redskins lost more than a quarter of their starting offense in one fell swoop Monday, with receiver Paul Richardson and guards Brandon Scherff and Shawn Lauvao all going on injured reserve because they need season-ending surgery.
Coach Jay Gruden said that Richardson has been playing through a shoulder injury that is now too much to bear, while Pro Bowl right guard Scherff tore a pectoral muscle and left guard Lauvao tore the ACL in his left knee in Washington's 38-14 loss to the visiting Atlanta Falcons on Sunday.
That setback ended a three-game winning streak for the NFC East-leading Redskins (5-3), who brought in several offensive linemen for tryouts Monday and signed tackle Austin Howard and guards Jonathan Cooper and Luke Bowanko.
Before the signings were announced, Gruden said he expected for at least one new player off the street to start next weekend at the Tampa Bay Buccaneers (3-5).
"We just have to make sure we stick with the plan. Keep it fairly simple but not too simple," said Gruden, whose team has been at its most successful when Adrian Peterson runs the ball effectively but he had only 17 yards on nine carries against Atlanta. "Still going to challenge our guys to do some great things and hopefully the guys that we sign can fit right in and play."
As it is, Washington already was facing injury issues along its line: Pro Bowl left tackle Trent Williams missed the game against Atlanta after having surgery on his dislocated right thumb and could be out another two or three weeks.
Plus, Morgan Moses' status is considered day to day, Gruden said, after the starting right tackle hurt the MCL ligament in his right knee against Atlanta but returned to the game after limping off the field in the first half.
"This is something you don't want to go through. But it is pro football, and you have to go through it," Gruden said. "Fortunately we have a very good line coach in Coach (Bill) Callahan."
Things got so bad against Atlanta that the one healthy starting lineman, center Chase Roullier, ran over to the sideline while Scherff was being tended to on the field to check in with Callahan about who should play where.
"Just to figure out where he wanted guys to go," Roullier said. "Maybe they want me at guard. Maybe they want me at center."
It turned out that he stayed at center, but otherwise, the shuffling went like this: Tony Bergstrom, who entered the game at left guard when Lauvao got hurt on the game's third play, shifted to right guard in place of Scherff; Ty Nsekhe, the backup who started at left tackle in place of Williams, moved to left guard; and rookie third-round draft picks Geron Christian made his NFL debut at left tackle.
Washington essentially was out of linemen at that point, so if another injury had happened, Gruden said defensive end Matt Ioannidis would have been forced to play guard, something he said he'd never done at any level.
"We were about a hangnail away from that happening," Roullier said. "That would have been interesting."
Richardson's first season with the Redskins after leaving the Seattle Seahawks as a free agent ends with 20 catches for 262 yards and two TDs.
"Paul's been dealing with this thing all year," Gruden said of the AC joint injury. "Toughed it out for eight weeks and I think the pain has been bothering him so much that he needs to get it fixed."
Gruden said that starting slot receiver Jamison Crowder, who's missed four games with an ankle injury, might practice Wednesday.
---
---