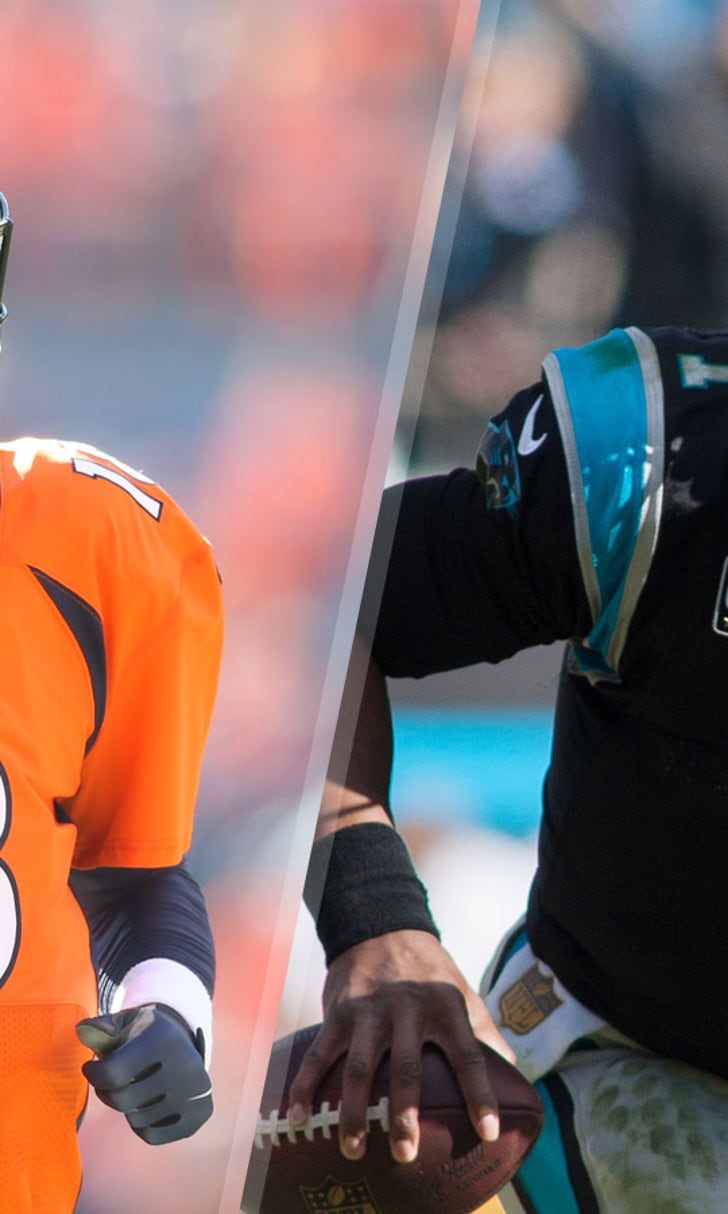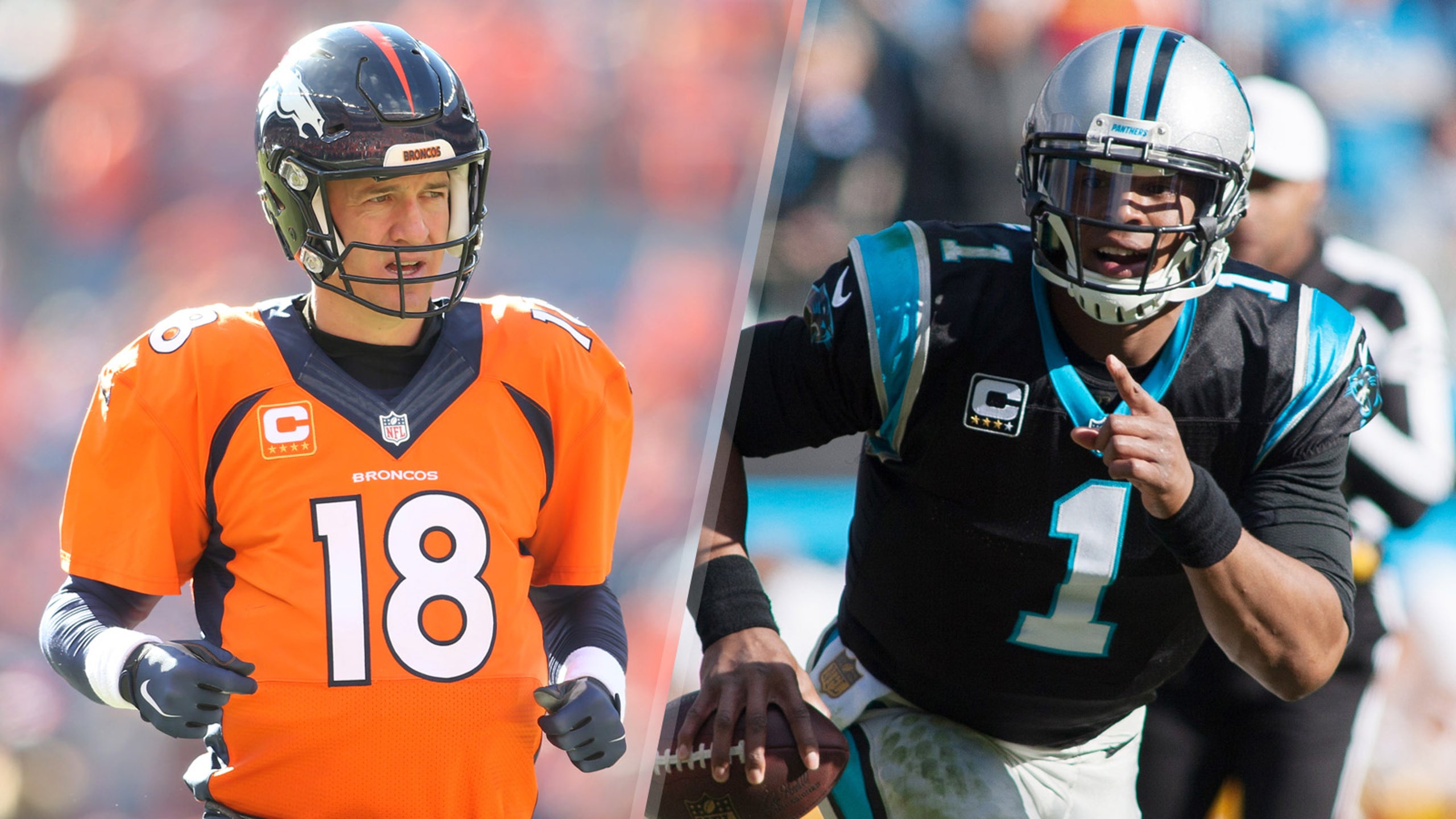 Six Points: Broncos vs. Panthers
BY foxsports • February 5, 2016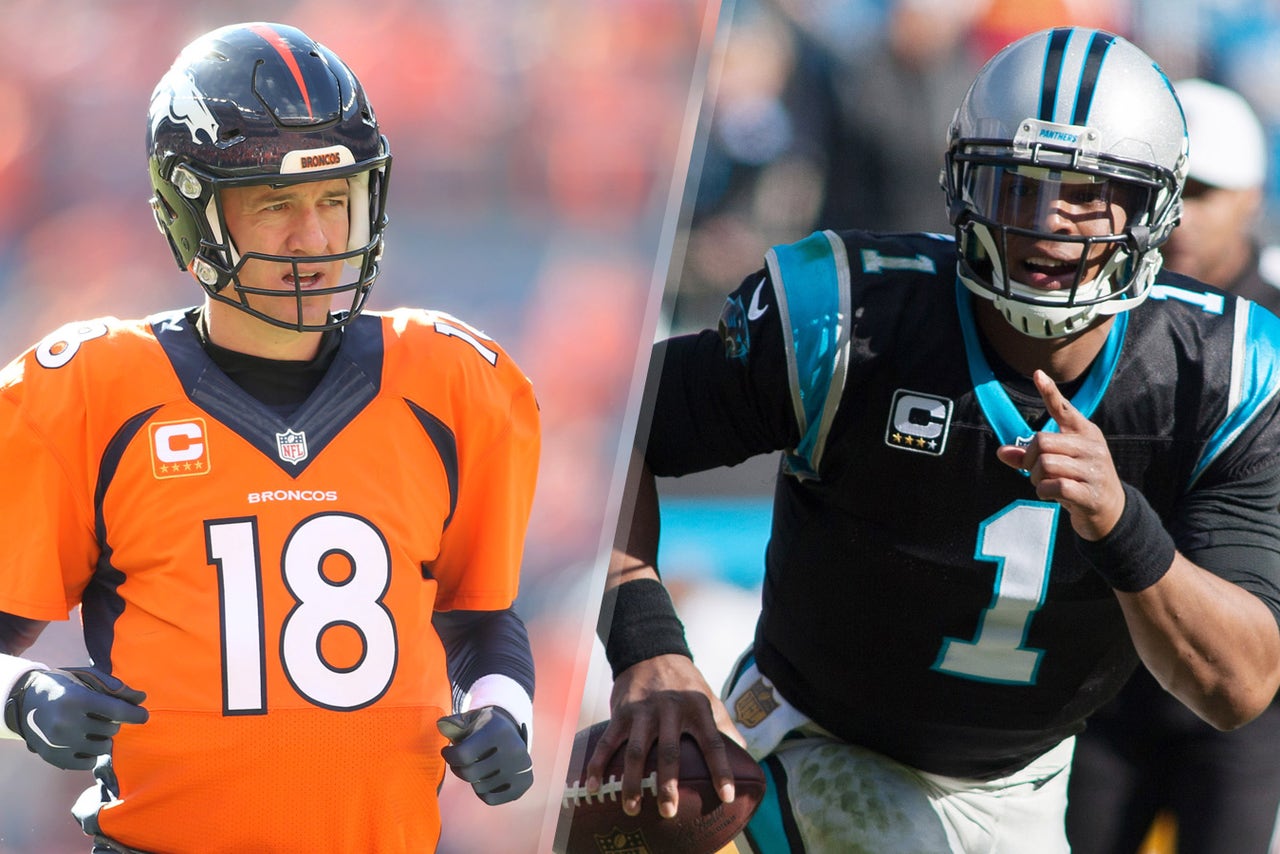 Two stars -- drafted No. 1 overall 13 years apart -- will decide which team raises this year's Lombardi Trophy.
NFL MVP Cam Newton quarterbacks the Panthers, who led the league with 500 regular-season points. The 6-foot-5, 245-pound former Heisman Trophy winner threw 35 touchdowns and ran for 10 more. His dual-threat ability and insanely powerful build makes him a tough draw for even the Broncos' historically-staunch defense.
Newton is just realizing his physical gifts while Peyton Manning's have begun to wane. But the 39-year-old passer is still a mental marvel at the quarterback position. He'll have to do some of his best work with a limited Broncos offense facing a talented Panthers defense. And he'd further cement his sizable legacy with a second Super Bowl win in what could be his final game.
Here are three keys to Super Bowl 50 for both the Denver Broncos (14-4) and Carolina Panthers (17-1). The action begins at 6:30 p.m. EST at Levi's Stadium in Santa Clara, Calif.
Can you beat the Crowd's Line? Submit your final score prediction below. Good luck!
BRONCOS:
1. Establish the run at all costs
An aging passer's best friend is a power running game. It's no surprise, then, that when either C.J. Anderson or Ronnie Hillman tally 105 rushing yards or more, the Broncos are 9-0. It'll be a far tougher task to hit that mark with run-stuffers like Kawann Short, Star Lotulelei and Thomas Davis stacking the middle. Head coach Gary Kubiak might need to bring in heavy sets just to move the chains, but it's imperative that the ground game does its part.
2. Catch the football cleanly
Manning admitted that his arm strength isn't what it used to be at the height of its powers. He'll have his share of misfires; Denver must capitalize with clean catches when No. 18 delivers a catchable ball. It falls on Demaryius Thomas (10 drops) to lead the way, there. The No. 1 wideout can't stall drives with mental mistakes in this one. Josh Norman and Co. will make the Broncos pay if he does.
3. Take away Greg Olsen completely
Only three tight ends have entered a Super Bowl with more catches than Greg Olsen -- ever. And none of them have topped 10 grabs or 100 yards in that final game. But Denver knows No. 88 is more than capable of ending both streaks on Sunday. He'll test the seam, get open when the Broncos blitz breaks through, and turn small gains into huge ones. Linebacker Brandon Marshall's league-best coverage skills will come in handy here. So will having hard-hitting safety T.J. Ward handy over the top.
PANTHERS:
1. Beat Denver through literally its only defensive weakness
Denver's defense was stout against wide receivers (seven touchdowns surrendered), quarterbacks (19 touchdowns vs. 14 interceptions) and running backs (1,104 yards) in 2015. But the Broncos have allowed tight ends to catch 79 passes for over 900 yards and seven scores this season. Shutting down Olsen is a tough task for any defense, even for the Broncos. And as we know, Mr. Newton and Mr. Olsen have one stellar connection.
2. Short needs to make an early impact
The Panthers defense will benefit if it forces Manning into hurried decisions. There are plenty of ball hawks on the defensive side of the ball for Carolina, including Luke Kuechly and Norman. But Short has been the enforcer on the defensive line for the Panthers. He 13 sacks including playoffs this season, so expect him to get after Manning early and often.
3. Let Cam run wild
Newton is by far the most dangerous Panthers ball carrier. So, Carolina should put his power running style to work in the biggest game of his career. He went for 47 yards and two scores in the NFC Championship Game; the mere threat of a tuck-and-run play will force the Broncos defense to stay honest. That's a huge edge for the Panthers, and one that they need to take advantage of right out of the gate.
---
---