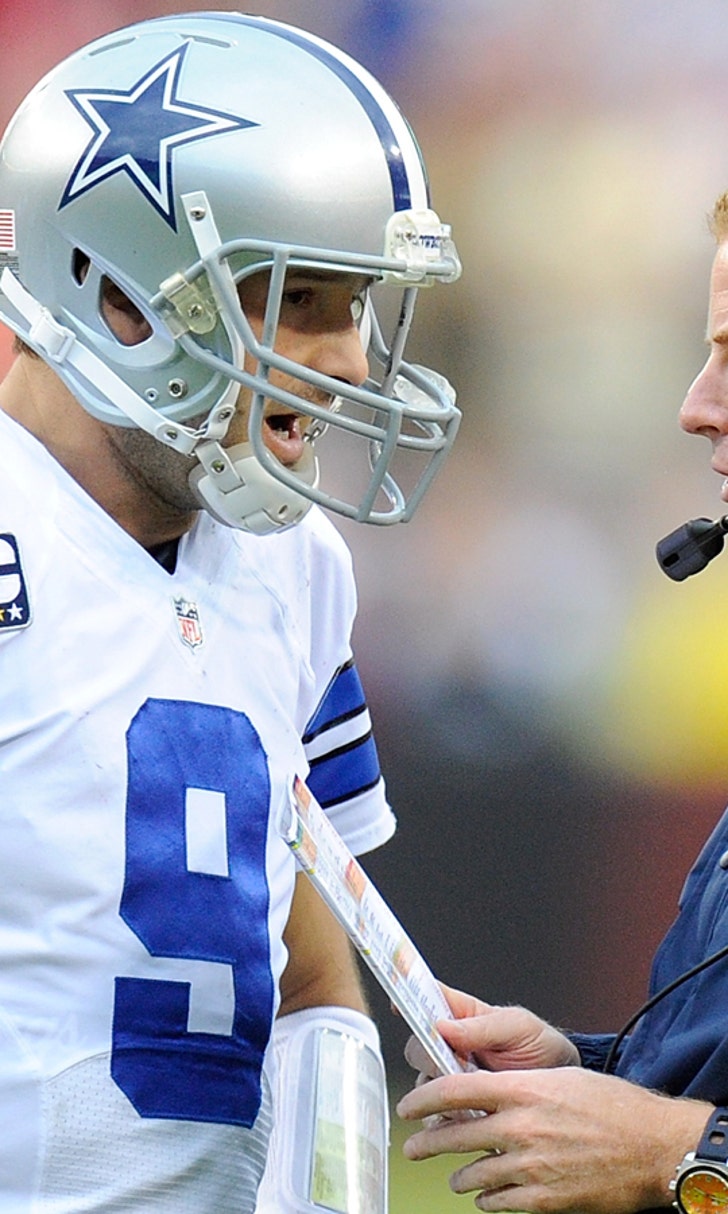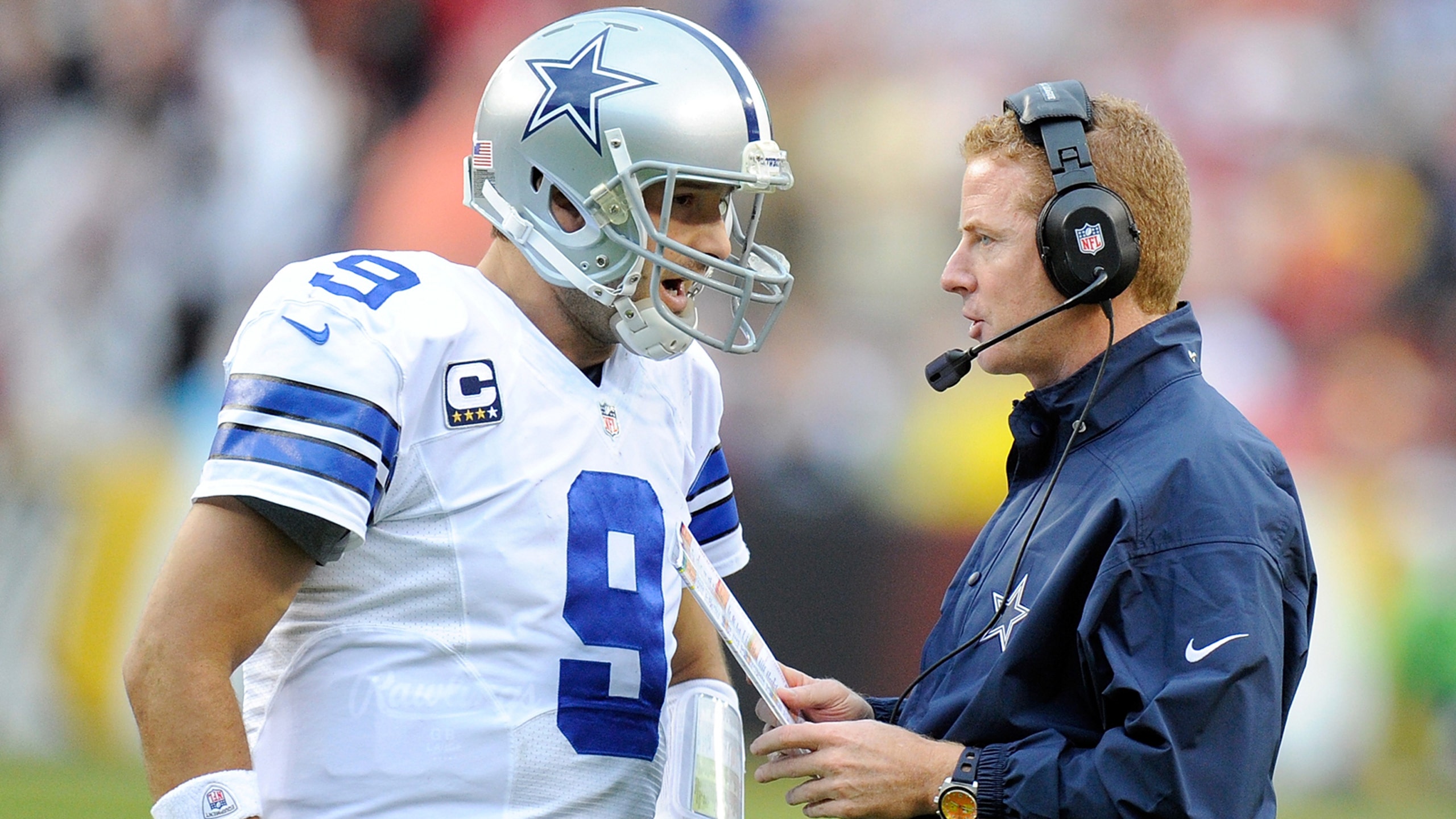 Signals crossed? As Cowboys dispute reports over Romo, we all play the waiting game
BY foxsports • December 24, 2013
UPDATE: (Tuesday, 11:30 a.m. ET): Dallas owner Jerry Jones says the Cowboys aren't ruling Tony Romo out of a winner-take-all game against Philadelphia because doctors could clear him after treating his back injury.
Jones said on his radio show Tuesday that his quarterback has proven he can play with pain but won't if doctors advise against it.
The Cowboys (8-7) and Eagles (9-6) are playing Sunday night in Dallas' third straight season finale against an NFC East rival with the division title and a playoff berth on the line.
Romo was the starter in losses to the New York Giants two years ago and Redskins last season.
He injured his back in the fourth quarter of Sunday's 24-23 win at Washington. Kyle Orton is the backup.
UPDATE: (Tuesday, 6:30 a.m. ET): While Romo's status remains in the air, the list of QBs the Cowboys will be bringing in for a workout has taken shape:
Meanwhile, if Romo does miss Sunday's do-or-die game vs. the Eagles, could it actually save Jason Garrett's job? The idea isn't all that far-fetched.
Dallas Cowboys QB Tony Romo has a herniated disc and is evaluting his options after a back flare-up, FOX Sports 1 Insider Jay Glazer reports.
ESPN reported earlier that Romo would miss the rest of the season because of the back injury, but Cowboys coach Jason Garrett said at a Monday news conference that his starting QB was day to day and was not ruled out to play Sunday vs. the Eagles.
An MRI had been scheduled for Monday after a back flare-up that looked like a leg injury when Romo limped around the possession before a drive that ended with a fourth-down pass to DeMarco Murray and gave Dallas a 24-23 win over the Redskins on Sunday.
Romo completed 17 of 27 passes for 226 yards with two touchdowns and played much of the game with back pain. He was limping noticeably after a couple of plays in the fourth quarter.
"I took a hit that kind of triggered it a little bit. ... I felt it after that play, the rest of the game," Romo said Sunday. "You just play through it, just like anything in football."
The Cowboys (8-7) play the Philadelphia Eagles (9-6) this coming Sunday at Cowboys Stadium for the NFC East title. If Romo doesn't start, Dallas apparently would have to go with backup Kyle Orton instead of the team's franchise QB.
"It looked like he got leg-whipped or kicked somehow," Garrett said Sunday. "He certainly was hobbling around a little bit and you just suck it up, pull your sock up, spit on it and keep going."
Romo had offseason back surgery but said the pain was coming from the opposite side of that procedure.
The Associated Press contributed to this report.
---
---