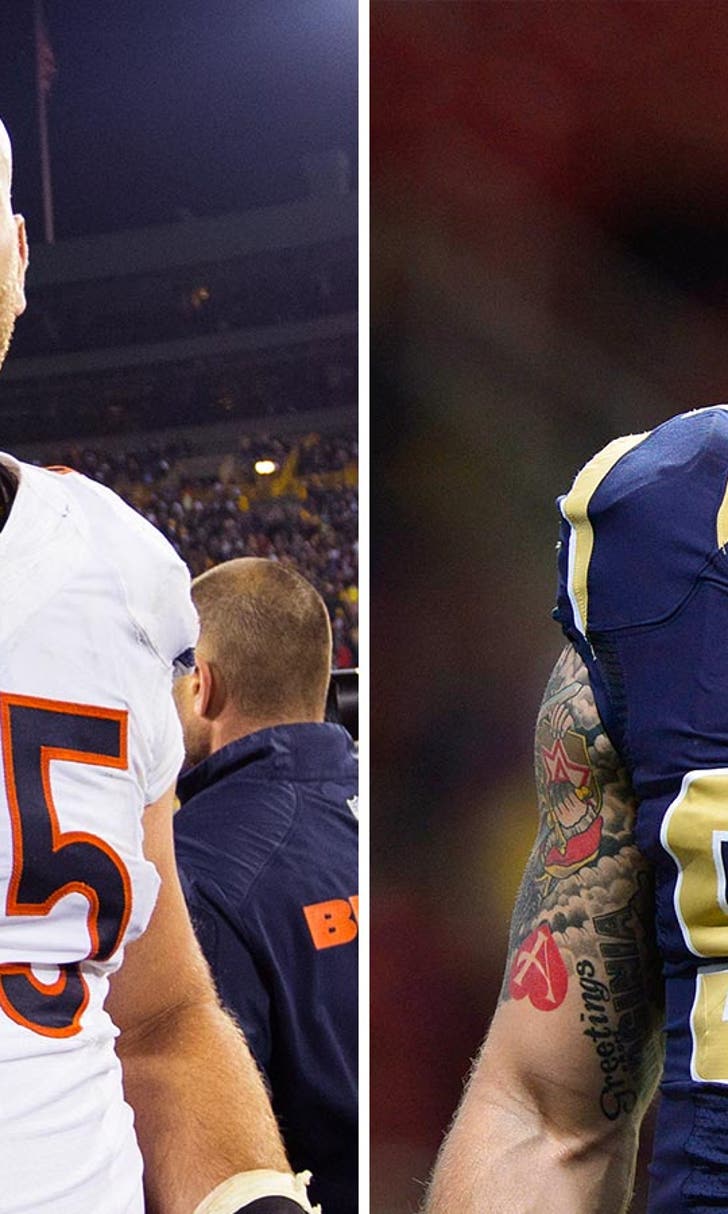 Siblings Chris Long, Kyle Long involved in on-field scuffle
BY Sam Gardner • November 24, 2013
You would expect that an NFL game pitting two brothers against one another would be intense, and Sunday's matchup between the Chicago Bears and St. Louis Rams delivered.
But you may not have anticipated that veteran Rams defensive end Chris Long would break up a fight involving his brother, Bears rookie guard Kyle Long, rather than start one. Mike Pereira offers his take here.

The drama unfolded in the second quarter after an incomplete pass by Bears quarterback Josh McCown. The play looked like it could have been a fumble, and Chris Long found himself in a scuffle after Tony Fiammetta dragged Trumaine Johnson to the turf by his facemask after Johnson picked up the loose football.
While all of this was going on, Kyle Long became engaged in a spat of his own with Rams defensive end William Hayes, and when the tussle caught Chris Long'€™s eye, he rushed over and stepped in, pulling his brother away from the fight that certainly had the potential to get worse:
Kyle Long was whistled for a personal foul but was not ejected for what appeared to be a kick in Hayes'€™ direction as big bro removed him from the scene. But it wouldn'€™t be surprising at all if Kyle, who was already ejected from one game this season for throwing a punch, heard from the league later this week.
No word from Howie yet on whether he'll be putting either of his boys in timeout. In any case, Thanksgiving dinner should be interesting this week.
(GIFs via @Gifdsports)
---
---