National Football League
National Football League
Should NFL convert to 18-game sked?
Published
Dec. 27, 2011 12:00 a.m. ET

His heart wishes the Seattle Seahawks had two extra weeks to vie for the postseason.
The rest of Golden Tate's body knows better.
If the NFL had its way, the regular season would grow from 16 to 18 games. Under such a scenario, the 2011 Seahawks (7-8) would still be in contention for a wild-card berth with three contests left to play. Instead, the playoffs are now a pipe dream after last Sunday's 19-17 loss to San Francisco.
Tate is saddened that his season will come to an end Sunday. But the second-year wide receiver also believes the ancillary effects inherent in a two-game expansion aren't worth it.
"You're adding two more games, you're adding two more weeks of practice also," Tate said. "For guys getting hit constantly, that will do nothing but shorten careers. I like the schedule the way it is right now – 16 games and you've got the playoffs. I don't see any problem with it."
Neither does the NFL Players Association. The union vigorously opposed the NFL's push for an 18-game season earlier this year during labor negotiations. As a compromise, the NFLPA agreed to reconsider the matter if requested by the NFL during the 2013 offseason.
Roger Goodell will undoubtedly do just that. The NFL commissioner continues to publicly float the concept, including at a fan forum earlier this month before the Detroit-Minnesota game at Ford Field. Goodell knows that two extra games each year means even more money for the NFL's coffers, especially when it comes to increasing the lucrative television rights fees that serve as the league's financial backbone.
The proposed shrinking of the preseason schedule from four games to two would generate strong public support among season-ticket holders who must pay for such contests to keep their seats. The NFL already laid the groundwork for a future pitch to players with clauses in the new CBA that greatly reduce contact in practices and the length of offseason workout programs.
But while he can claim that such changes would help promote improve safety and potentially mitigate the injury risk, Goodell faces a near-impossible job selling this to the NFLPA.
"It's for the money," San Francisco cornerback and seven-year NFL veteran Carlos Rogers said of the 18-game proposal. "[The NFL] is not looking at careers. They say they want to do all these different things to protect the players. But at the end of the day, you're going to hit every Sunday."
Another factor to consider: A 16-game schedule already feels like an eternity to clubs long out of playoff contention. For every 7-8 squad that has surged in the second half of this season like Seattle, Arizona, Philadelphia and San Diego, there are far more who can't wait to start fresh next year.
Take the Jacksonville Jaguars. They're 4-11. They've placed a whopping 31 players on injured reserve, including 12 defensive backs. A head coaching search is pending after last month's firing of Jack Del Rio. A new owner (Shahid Khan) is chomping to make his own imprint on the franchise. And the Jags end their season Sunday against Indianapolis (2-13) in a game that may require a record number of tarps to keep EverBank Field from looking completely desolate.
Now, imagine if this misery was prolonged by two more weeks. The city of Jacksonville might actually ask the Jaguars to leave rather than try to keep the team from moving to a larger market.
There also is something to be said for the niche that the NFL has established on the sports calendar. Fans have become comfortable with a regular season that opens just after Labor Day and ends by late December/early January.
Although television ratings remain strong, that could change if an 18-game regular season creates an NFL glut and tempers the must-see element the product currently enjoys. Live attendance in some markets could plummet as well. Swathes of empty seats were visible at games this past weekend even among teams like Tennessee and Kansas City that were still in playoff contention.
The NFL records that currently carry so much weight – like the single-season passing record New Orleans quarterback Drew Brees broke on Monday night against Atlanta amid heavy fanfare – would become irrelevant until 18-game benchmarks are set. The already long odds of any team posting a perfect season like the 1972 Miami Dolphins would become even greater if 21-0 becomes the new postseason benchmark.
On the other hand, dreadful teams would have more opportunities to avoid a winless season like the one Indianapolis had flirted with until 10 days ago. But there also would be a bigger chance of a franchise player suffering a potentially catastrophic injury as his team runs out the string a la Minnesota running back Adrian Peterson.
"We all want to be out there but our safety is what's important," Tate said. "Longevity is what we're looking for."
That means avoiding a longer season at all costs.
Golden Tate and Carlos Rogers were interviewed by Alex Marvez and co-host Jim Miller on Sirius XM NFL Radio.
 
---
---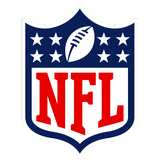 Get more from National Football League
Follow your favorites to get information about games, news and more
---