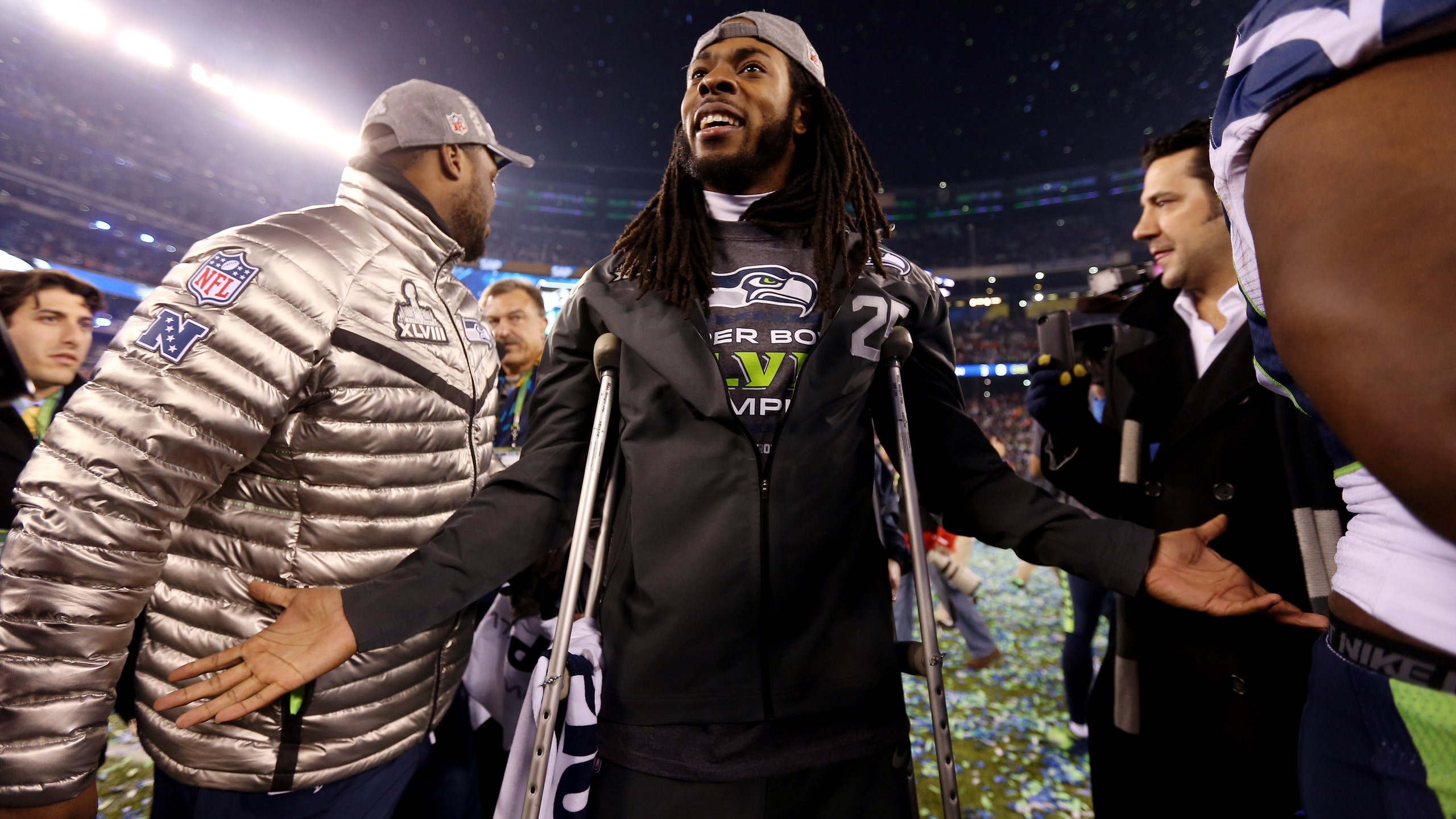 Sherman has nothing but praise for Manning after Super Bowl
BY foxsports • February 3, 2014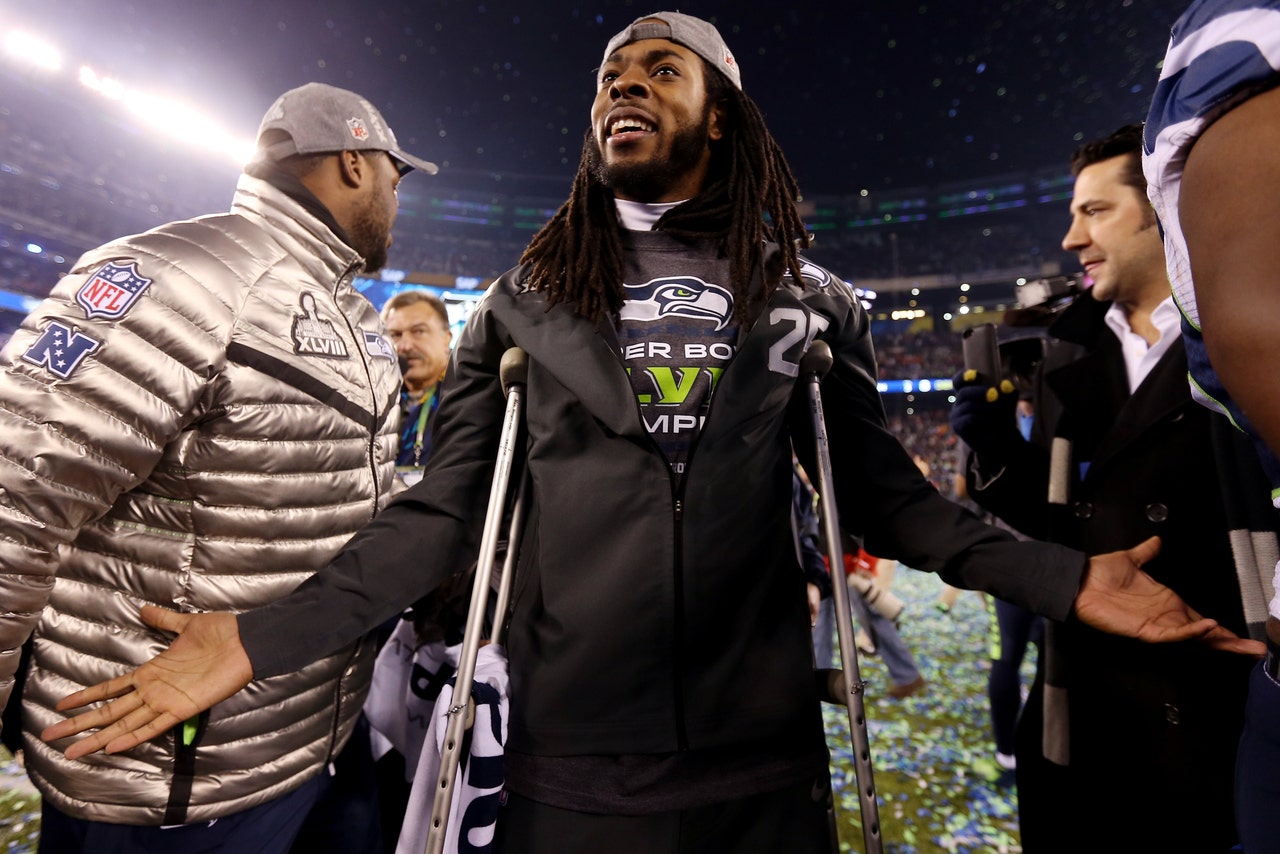 The Seattle Seahawks just won Super Bowl XLVIII by 35 points, so surely the brash cornerback is letting the world hear it, right?
Sorry, folks. The guy who went off on Michael Crabtree and the 49ers in that infamous postgame video isn't quite the attention-seeker so many  make him out to be.
Sherman suffered a high-ankle sprain during the game and though he tried to return, he ultimately was sidelined until afterward. Still he made it out onto the field in a boot to celebrate with his teammates. And he woke up in time to join ESPN's Mike and Mike show on Monday morning.
So given a national audience after the biggest game of his life, one in which future Hall of Fame quarterback Peyton Manning was thoroughly dominated by the Seattle defense, what did Sherman do?
He praised him, of course. And extensively, at that. He also noted that the ever-classy Manning made a point of finding him after the game to ask how his ankle was and offer him congratulations.
Here's what he told Mike and Mike (h/t Pro Football Talk):
"He was really concerned about my well-being. After a game like that, a guy who's still classy enough to say 'How are you doing?' To show that kind of concern for an opponent shows a lot of humility and class."
"He's a Hall of Fame player, he's a living legend, he's a record-holding quarterback, he's a Super Bowl champion, he's been a Super Bowl MVP."  
And before he ever went on the radio, Sherman took to Twitter to try to get others to stop bashing Manning there.
---
---