National Football League
National Football League
Seattle heads into offseason with core intact
Published
Jan. 15, 2013 11:07 p.m. ET

As belongings were packed up, the phrase became a popular refrain coming from all corners of the Seattle Seahawks locker room.
''We have a really good core group here.''
Whether it was safety Earl Thomas or rookie quarterback Russell Wilson or veteran fullback Michael Robinson uttering those words, they resonated with substance because the Seahawks went from a young team with potential to a team on the cusp of being an NFL power this season with most of its key components returning next season.
The expectations will be different in 2013 and everyone already understands that fact. No longer will the Seahawks be a pleasant surprise, but instead hold the title of contender.
''There is nobody in our building that doesn't think that this is going to be an extraordinary offseason for this club,'' Seattle coach Pete Carroll said. ''Knowing that all of the kids that made the team last year that get to come back, and played a lot and they come back. It's such a big jump that happens from year one to year two.''
The biggest reason for Seattle's optimism going forward is that core group that has been solidly constructed in three seasons by Carroll and general manager John Schneider and is mostly locked up for the 2013 season. Among their starting 22 on offense and defense, the Seahawks have just two players who are unrestricted free agents - defensive tackle Alan Branch and outside linebacker Leroy Hill. They have only eight unrestricted free agents total and another three who are restricted and can have any offers from other teams matched by the Seahawks.
Unlike last offseason when Seattle was tasked with trying to lock up running back Marshawn Lynch and find an answer to its quarterbacking situation, the Seahawks enter this offseason with the ability to supplement through free agency and the draft while also trying to solidify their roster long-term.
''It is unfinished business,'' Robinson said. ''We are a good team right now but we've got to go from good to being a championship football team. We need to take that next step. We thought we had it this year but hopefully we've got to take this offseason, use it to compete to keep our jobs, compete against other teams ... and draw on this experience next year if the opportunity presents itself.''
Branch and Hill said they would like to return, but defensive line and linebacker could be an area where Seattle looks for upgrades. Carroll was blunt in his season-ending news conference that the Seahawks needed at least two defensive linemen in the hopes of trying to solve a pass rush that floundered for most of the season aside from one memorable night against Green Bay.
''It's kind of hard just sitting on your hands waiting for interest to be brought in your direction or whatever,'' Branch said. ''Hopefully, they want me here and the whole money situation gets settled. But if not there won't be a better group of guys than this, I'm sure.''
Seattle currently has 10 draft picks come April and that is where Schneider and Carroll have found the most success. It's not so much the early-round selections that have paid off - although Thomas and Russell Okung in the first-round in 2010 created a sturdy foundation - but the picks in the later rounds that have proved valuable.
The Seahawks grabbed starting strong safety Kam Chancellor and all-pro cornerback Richard Sherman in the fifth round; outside linebacker K.J. Wright in the third round; right guard J.R. Sweezy in the seventh round; and of course, what turned out to be Seattle's greatest steal, Wilson in the third round last April.
Carroll said with the depth already on the roster, it will be difficult for some of those draft picks to make the team.
''What's going to be hard is for the 10 guys that get drafted to make this team,'' he said. ''That's what I think the challenge is, and that's how much I believe in these guys. I think they're going to come back ready to go.''
Because there are so few free agents to deal with this offseason, the Seahawks may start looking ahead to the next offseason - 2014 - when a number of key players can become free agents. Among those whose contracts expire after next season: Chancellor, Robinson, receiver Doug Baldwin, cornerback Brandon Browner, right tackle Breno Giacomini, guard Paul McQuistan and receiver Golden Tate.
But being in that position of looking head is a luxury for Seattle thanks to the work already done.
''The key is the guys that are the nucleus of our football team always growing and us always developing and seeing how we can all get better individually, but also collectively,'' Wilson said.
---
Online: http://pro32.ap.org/poll and http://twitter.com/AP-NFL
---
---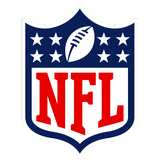 Get more from National Football League
Follow your favorites to get information about games, news and more
---