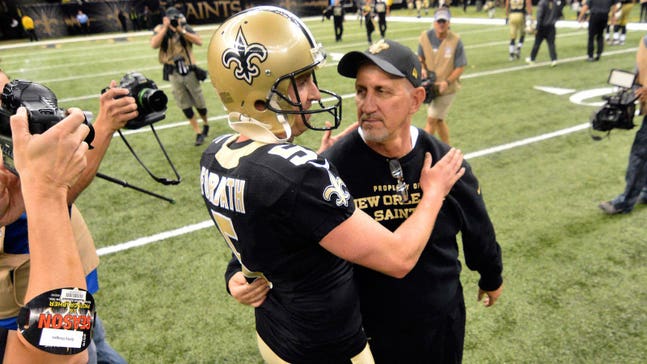 Sean Payton says Week 8 game ball went to Kai Forbath, not Drew Brees
Published
Nov. 2, 2015 6:10 p.m. ET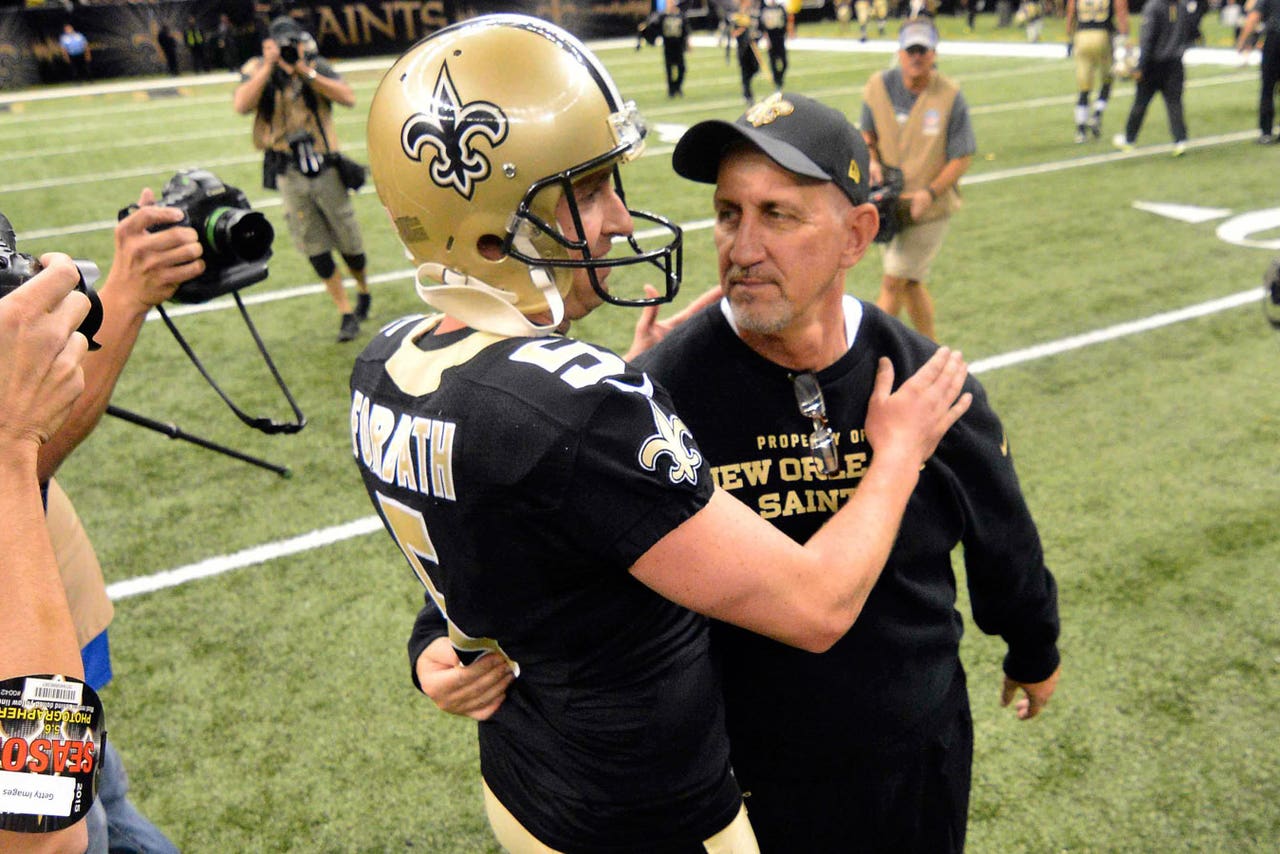 When it comes to special teams, Sean Payton doesn't mess around.
Even after his star quarterback, Drew Brees, tied the NFL record for most passing touchdowns in a game during Week 8's 52-49 victory over the New York Giants, Payton said the game ball would go to someone else.
The man who got the nod for the game ball? None other than their new kicker, Kai Forbath, according to Mike Triplett of ESPN.
"It was outstanding. Outstanding. It was his first kick, right?" Payton said to ESPN of Forbath's first field goal attempt since he signed with the Saints two weeks ago. "Shoot, Brees had seven touchdowns and we told him the game ball was going to the kicker."
Pretty incredible, but Forbath's 50-yard game winner was simply stellar. Even on that note, I'm not sure we can call it nearly as incredible as a seven-touchdown performance. Fortunately, Brees cared very little about who received the game ball, but instead was just ecstatic about the win.
"That's fine. He can have it," Brees said. "That was a big kick, boy. That was awesome. I said, 'Don't get cocky. There'll be more.'"
Well, there you go, everyone's happy after such an incredible victory. As for the game ball, that's pretty much irrelevant at this point, because all that matters is that the Saints are sitting at 4-4 after an impressive past few weeks.
---
---