National Football League
National Football League
Seahawks want to add more seats
Published
Oct. 3, 2013 1:00 a.m. ET

Bad news, Colin Kaepernick: The loudest stadium in the NFL might soon be getting even louder.
The Seattle Seahawks are considering adding 2,000 to 3,000 seats to CenturyLink Field before next season to bring the capacity of the "12th Man" to roughly 70,000 fans, a source told FOX Sports.
The source said the addition would be in the south end zone, where the "12th Man" flag is raised before each game. There is a break in the seating on the 300 level behind the flag that would be filled in.
It's also possible the added fans would increase the din in the building by more than the sounds of their voices. One of the proposals is for the seats to be metal bleachers, like those already in place in the "Hawks' Nest" on the opposite end of the stadium. Fans in that end zone stomp on the bleachers to create more noise, particularly when the opposing team is backed up near its own goal line.
The Seahawks fans seemed to fluster Kaepernick and the San Francisco 49ers during Seattle's 29-3 Week 2 victory this season. The fans set a world record for stadium noise that night by reaching 136.6 decibels, according to the Guinness Book of World Records. The record sound, which occurred during a goal-line stand near the Hawks' Nest, was louder than a jet engine during takeoff.
Crowd noise has long been a point of pride for Seahawks fans, all the way back to their days in the Kingdome. In the late 1980s, the NFL began to penalize teams for excessive crowd noise, but the Seattle fans kept screaming anyway and the rule was soon eliminated.
Some have suggested it's a little too loud in CenturyLink Field. Following a 2005 game in which they committed 11 false starts, the New York Giants asked the league to investigate whether the Seahawks might be pumping in crowd noise via speakers. News of that complaint got out, which only fired up the fans even more for the teams' rematch in 2006.
Since then, others have subtly suggested the noise is artificially enhanced, but owner Paul Allen's design team has pointed to the clamshell shape of the roof, the bleachers in the Hawks' Nest, the smaller "footprint" of the stadium on the old Kingdome site (which forced the design team to tilt the seats more toward the playing surface than an average stadium) and the fans' desire to keep up their reputation as the loudest in the league.
Those fans could soon have more company, and the desire to join them is clearly there. The Seahawks' "Blue Pride" season-ticket waiting list is 12,000 people long.
The Seahawks are 20-7 at home since Pete Carroll became head coach in 2010. They are 11-18 in road games under Carroll.
---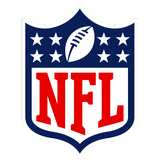 Get more from National Football League
Follow your favorites to get information about games, news and more
---