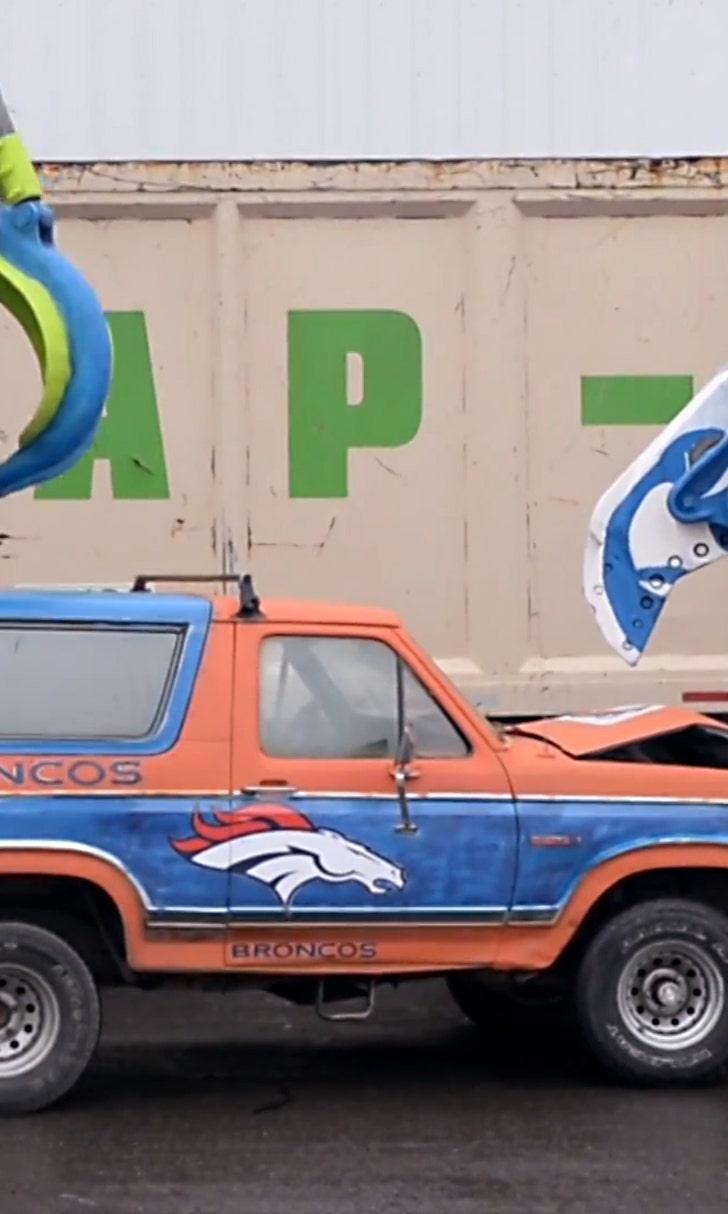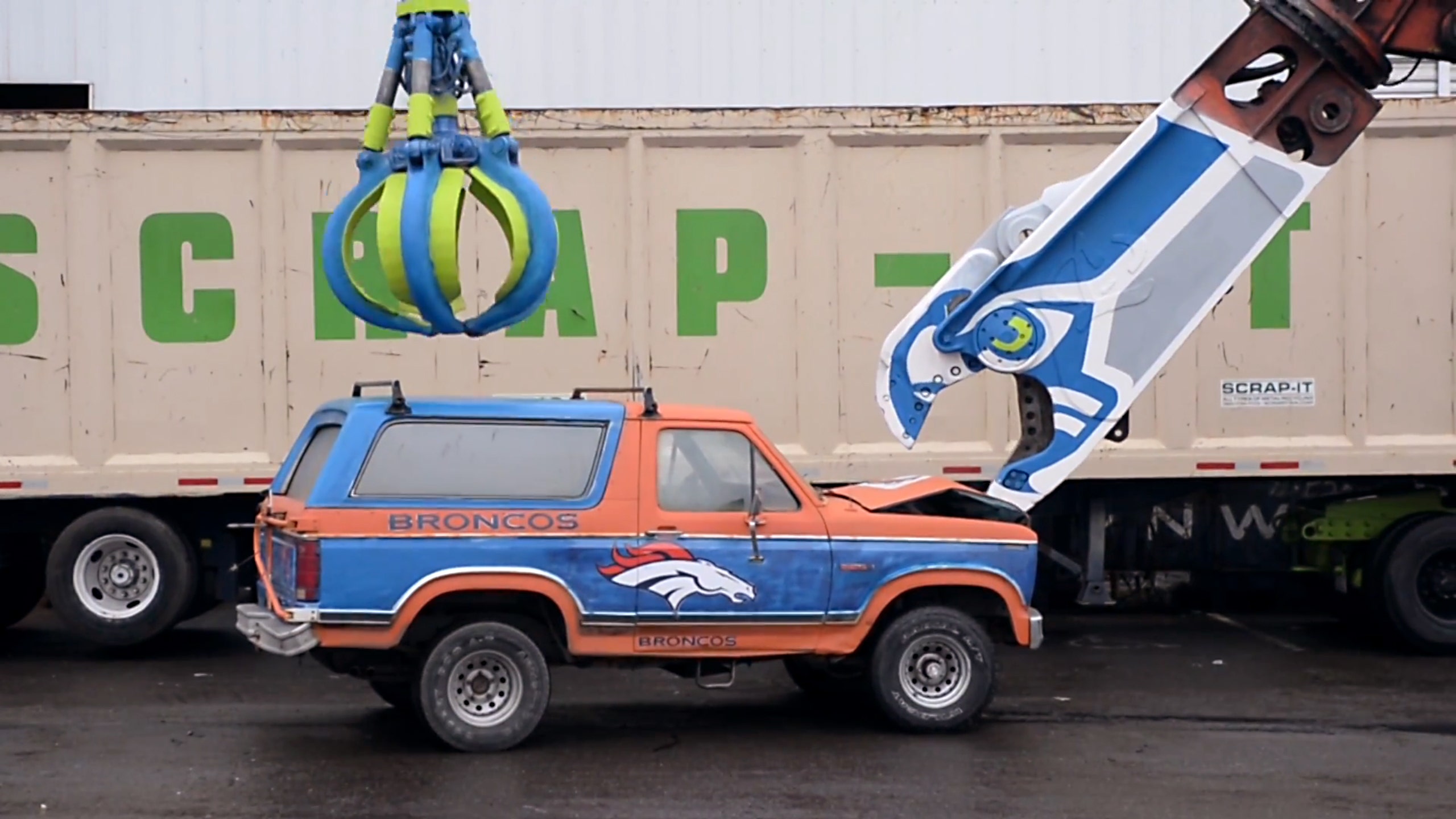 Seahawks supporters smash Ford Bronco in Super Bowl tune-up
BY Andre Vergara • January 30, 2014
Uh, guys, it just needed to have the tires rotated.
Don't bother telling that to these Seattle Seahawks supporters who took a 1985 Ford Bronco sporting a Denver Broncos paint job and smashed it into a grease stain on the ground.
Definitely the best stunt of Super Bowl week, and the worst day for the Ford Bronco in 20 years.
---
---