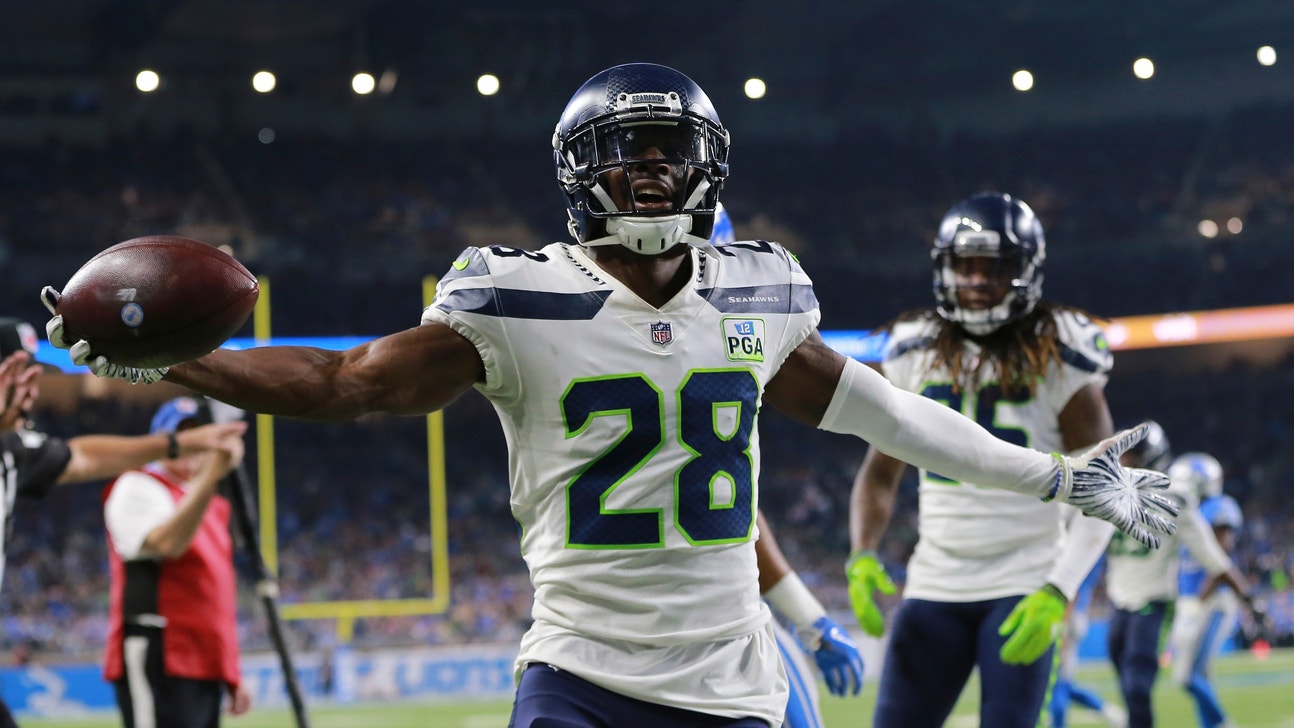 Seahawks playing with confidence, freedom
Updated
Mar. 4, 2020 9:34 p.m. ET
RENTON, Wash. (AP) — Seattle coach Pete Carroll has found a bigger meaning behind an audacious fourth quarter decision by rookie Michael Dickson to run on fourth down out of his own end zone, a play that somehow managed to net a first down.
The Seahawks are playing with a style Carroll wants to see and the freedom to try things that might otherwise seem foolish — like a punter running on fourth-and-8 at his own 3 rather than taking a safety like he was supposed to.
The result is that the Seahawks having won four of five after Sunday's 28-14 victory over Detroit, with six of the final nine games at home and Seattle in the thick of the NFC playoff conversation at midseason.
"I like to think he showed you our mentality that we trust our guys and we work hard and work at it that you're going to get faced with opportunities, and I like our guys to be able to improvise well and find the ways to make special things happen," Carroll said Monday. "We always look for guys who have special qualities and part of that is, the guys who have the background and courage and faculties to make those kinds of decisions."
Dickson's 9-yard run with 2:18 remaining aside, the Seahawks once again used the formula that has worked for the past five games: play strong defense; control the ball offensively with the run; let Russell Wilson use the pass game efficiently and not as the primary vehicle for Seattle's offense.
Seattle held promising young Detroit running back Kerryon Johnson to 22 yards rushing on just eight carries and limited the Lions to just 34 yards total on the ground. The Seahawks ran 42 times for 176 yards — including Dickson's run — and had the ball for nearly 35 minutes. Wilson also posted the first perfect passer-rating game in Seahawks history while completing 14 of 17 passes for 248 yards and three touchdowns.
Wilson's 17 pass attempts matched the second-fewest of his career. The only time he threw less came in his rookie season when he was 7 of 13 passing against Arizona in a game Seattle won 58-0. He didn't need to carry the offensive load through the air because of the success Seattle was having on the ground.
Chris Carson topped 100 yards rushing for the third time and continues to show the makings of the featured back Seattle has sought since Marshawn Lynch departed. Carson capped his day with a 7-yard TD run in the fourth quarter while bowling over defenders at the goal line. The play gave Seattle a 28-7 lead.
Carson is finding success running the ball because Seattle's offensive line continues to play at a high level not seen from the Seahawks since their consecutive seasons winning the NFC championship.
"We have more run game than we've had in the past. We have more choices in how we go about doing it," Carroll said. "It's a different philosophy in how we're doing it up front and the guys have come along well. We have a very smart, experienced group of guys now to run with. ... We have a pretty good setup right now and really we're just kind of hitting it. I think we have a chance to get a lot better as we move on through the challenges of the season."
NOTES: Carroll said LB K.J. Wright (knee) and TE Ed Dickson (quad/groin) both came through their season debuts without issue on Sunday. Wright had five tackles and played 50 snaps on defense, while Dickson had two catches for 54 yards and a touchdown. ... Seattle is now plus-10 in turnover margin. The Seahawks have forced 16 turnovers and committed only six.
---
---