National Football League
National Football League
Seahawks: No distractions after Harvin trade
Published
Oct. 27, 2014 4:35 a.m. ET

CHARLOTTE, N.C. (AP) The Seahawks are putting Percy Harvin's trade and other distractions behind them.
Russell Wilson used Seattle's 13-9 victory over the Carolina Panthers on Sunday as proof that things are just fine with the defending Super Bowl champions.
''There were no distractions at all,'' Wilson said. ''It was people trying to find ways to knock us down, but we just keep swinging and keep believing in each other. ... There is no doubt that we are more together than ever before.''
Wilson threw a 23-yard touchdown pass to Luke Willson Sunday with 47 seconds left to help the Seahawks (4-3) snap a two-game losing streak.
Seattle rebounded after consecutive losses dropped it two games behind Arizona in the NFC West.
Carroll said Sunday was a good reminder the Seahawks don't care about what's being said about them.
''We've been prepared all year that there would be stuff like this, there would be controversy, there would be story lines that would try to get in between us,'' Carroll said. ''We're fine. That isn't the adversity. The adversity is we're 3-3. That's the adversity. We haven't played as well as we wanted to.''
Defensive back Earl Thomas said it's up the Seahawks to prove it on the field week.
''You can't control how people think, and I'm not a psychology major, either,'' Thomas said. ''What we can do as a team is show people. I like leading by example. Keep building, keep stacking these wins. Keep working on those little internal details that make all the difference.''
Things we learned from the Seahawks-Panthers game:
BETTER, NOT PERFECT: Carolina's defense had been abysmal, allowing 37 or more points in four of its last five games. It was much better against Seattle before giving up a nine-play, 80-yard TD drive in the final 5 minutes. ''We did a much better job than we have for the last two weeks and we're going to continue to build off of this,'' linebacker Thomas Davis said.
BENJAMIN BENCHED: Rookie Kelvin Benjamin leads the Panthers with 571 yards receiving, but it is clear coach Ron Rivera feels as if he still has some growing up to do. Rivera benched Benjamin for the first three plays Sunday for undisclosed reasons. Rivera said he wanted to send a message to Benjamin that ''you are accountable just like everybody else.''
Benjamin responded with four catches for 94 yards but dropped a potential touchdown pass. Benjamin didn't say why he was benched, but that he needs to focus on ''being a great teammate. Going on the field and doing everything fast and knowing all my assignments and just being a pro.''
SPREADING IT AROUND: Wilson has plenty of confidence in the players up and down the roster and isn't afraid to use them. On the winning 80-yard drive he completed passes to passes to unheralded receivers Cooper Helfet, Kevin Norwood and Paul Richardson before connecting with Willson on a seam route for the winning touchdown. ''There were so many different guys,'' Wilson said. ''We believe that we can be a great football team and we are working that way one play at a time.''
REVVING UP RUNNING GAME: The Panthers finally got a decent effort from one of their running backs as Jonathan Stewart rushed for 79 yards on 16 carries in place of DeAngelo Williams, who sat out his fourth straight game because of an ankle injury. Rivera hopes to get Williams back for Thursday night's game against Philadelphia. ''Hopefully, we will get that 1-2 punch going again,'' Rivera said.
PRESSURE ON CAM: The Seahawks seem to have Cam Newton's number. In three games against the Seahawks, the two-time Pro Bowl quarterback has been limited to 437 yards passing and one touchdown while being sacked eight times. ''Dan Quinn does a great job scheme-wise to make sure it doesn't become easy for them because sometimes their plays can look so easy as there can be so much space on the QB reads and stuff like that,'' Carroll said about his defensive coordinator. ''Our guys stayed right with it and for the most part kept that under wraps so that didn't become an issue.''
---
AP NFL website: www.pro32.ap.org and www.twitter.com/AP-NFL
---
---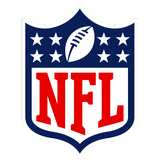 Get more from National Football League
Follow your favorites to get information about games, news and more
---