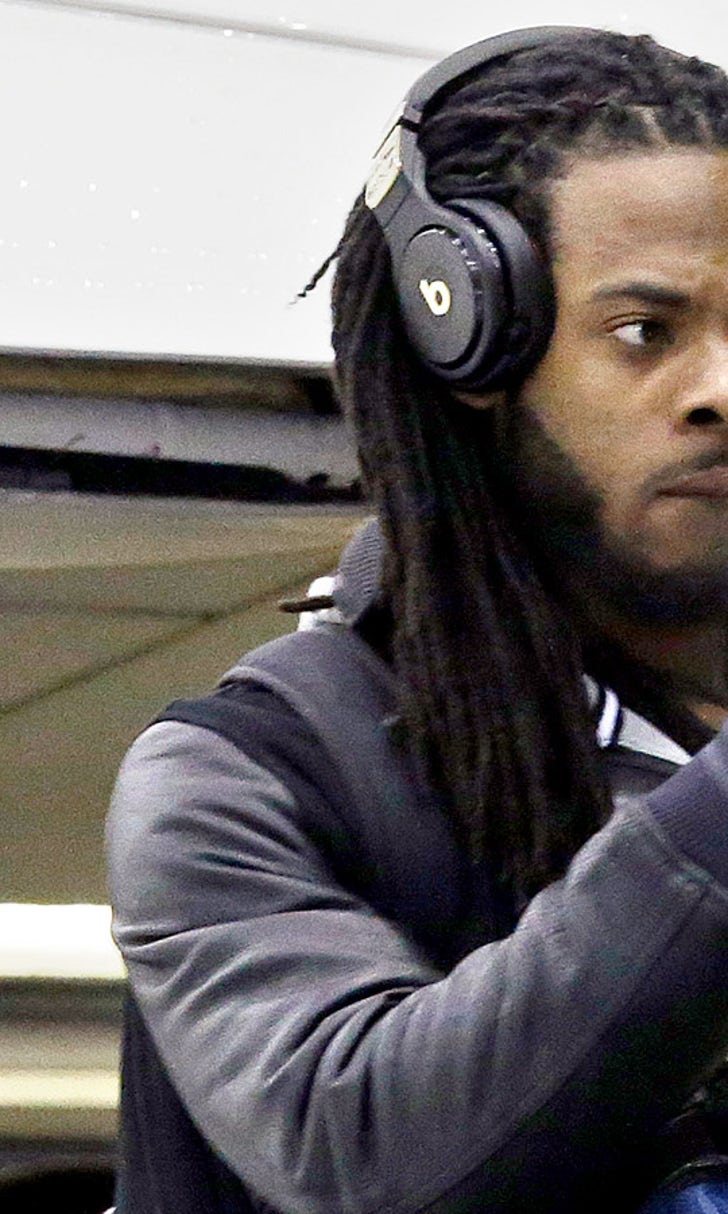 Seahawks land in NJ, and Richard Sherman says ...
BY foxsports • January 26, 2014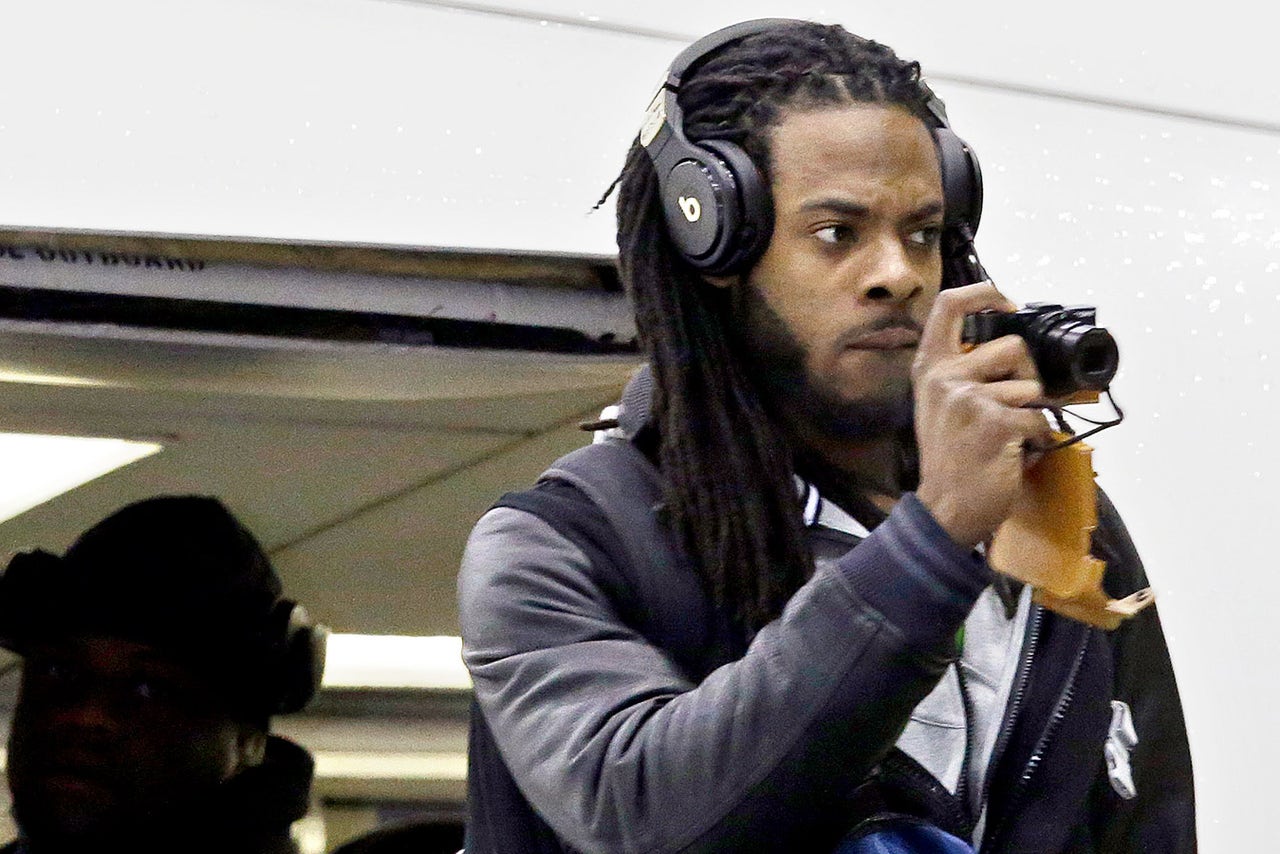 From the moment he went to the podium, it was clear that Richard Sherman was enjoying the hype at the start Super Bowl week.
The Seahawks' loquacious cornerback smiled and laughed. He never shied away from questions about his postgame rant about Michael Crabtree immediately after Seattle won the NFC title last weekend and when it came time to get serious about himself he gave thoughtful answers.
What Sherman didn't do for the dozen camera crews and 50 members of the media at the Seahawks' news conference after landing in New Jersey was create any banner headlines or billboard material for the Super Bowl against the Denver Broncos.
He's learned from the uproar over his comments last week, when many came away with a poor opinion of him.
''I still enjoy that because you're learning, constantly learning and constantly growing as a person,'' Sherman said Sunday night. ''You're constantly figuring out how the world works, how you can affect the world and how your words affect kids. I really want to affect kids and influence and inspire kids to really reach their full potential and live their life goals and go out there and make the world a better place, so if I can do that on this stage, it's a great blessing.''
His focus this week is on the Broncos and the title game at MetLife Stadium.
There were no harsh words. He talked about his respect for the Broncos' top-ranked offense, his friendship with Denver receiver Demaryius Thomas and the fact that the blowup with Crabtree led to a good discussion about race relations.
''I think it did have some effect on opening up the channels of communication and conversation and dialogue,'' Sherman said. ''I think I had some impact on it, and I want to have a positive impact. I want people to understand that everybody should be judged by their character and who they are as a person and not by the color of their skin. I think that's something we've worked to get past as a nation, as a country, and we're continuing to work on it. It's healthy. Everything that happened, all the people who sent the messages, who tweeted what they tweeted, it ends up turning around to be a positive because it opens back up the discussion and people begin to get more educated. Anytime you get more knowledge, you're more powerful as a person.''
Sherman was put under the microscope after postgame comments in which he said Crabtree is a mediocre receiver. The comments came moments after Sherman deflected a pass to Crabtree in the end zone late in the fourth quarter and it was intercepted, sealing the Seahawks' trip to the Meadowlands.
While he didn't apologize Sunday, Sherman doesn't see himself as the thug some made him out to be.
''I am just a guy trying to be the best,'' Sherman said. ''I am a guy who wants to help this team win. I am a fiery competitor who puts his life into his work and puts his everything into his work. I came from humble beginnings and came from a place where not everyone gets out of. I am just trying to affect the world in a positive way.''
Denver cornerback Champ Bailey said Sherman is clearly a great cornerback, one who has gotten attention because of his comments last week. Bailey likes players with personalities and has nothing bad to say about Sherman.
He also understands that people who didn't know Sherman are basing their opinions of him on one glimpse.
''When a lot of people don't know you and that's what you show them, and they haven't heard your name all day, which is typical for a corner who doesn't get a lot of balls, that's the way it is,'' Bailey said. ''That's how it is. People make their judgments on what they see and hear, and if they don't know you they are going to draw their own conclusion. You have to live with it. If you are going to talk, you have to live with it.''
In the past week, Sherman said he reached out to Ronnie Lott and Deion Sanders for advice on how to prepare for a Super Bowl. He also downplayed that none of the Seahawks has played in a Super Bowl.
''I've never seen experience play in games,'' Sherman said, noting the Seahawks had very little experience heading into last week's conference championship game.
---
---