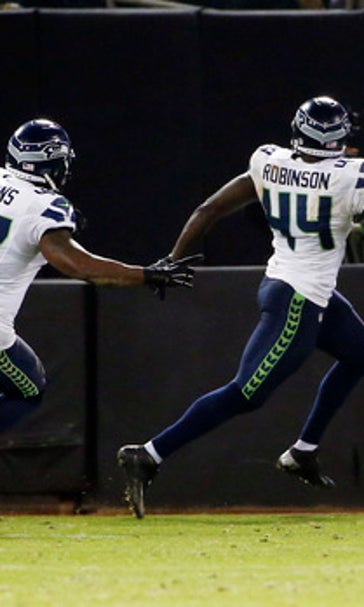 Seahawks close exhibition season with 23-21 win over Raiders
September 2, 2016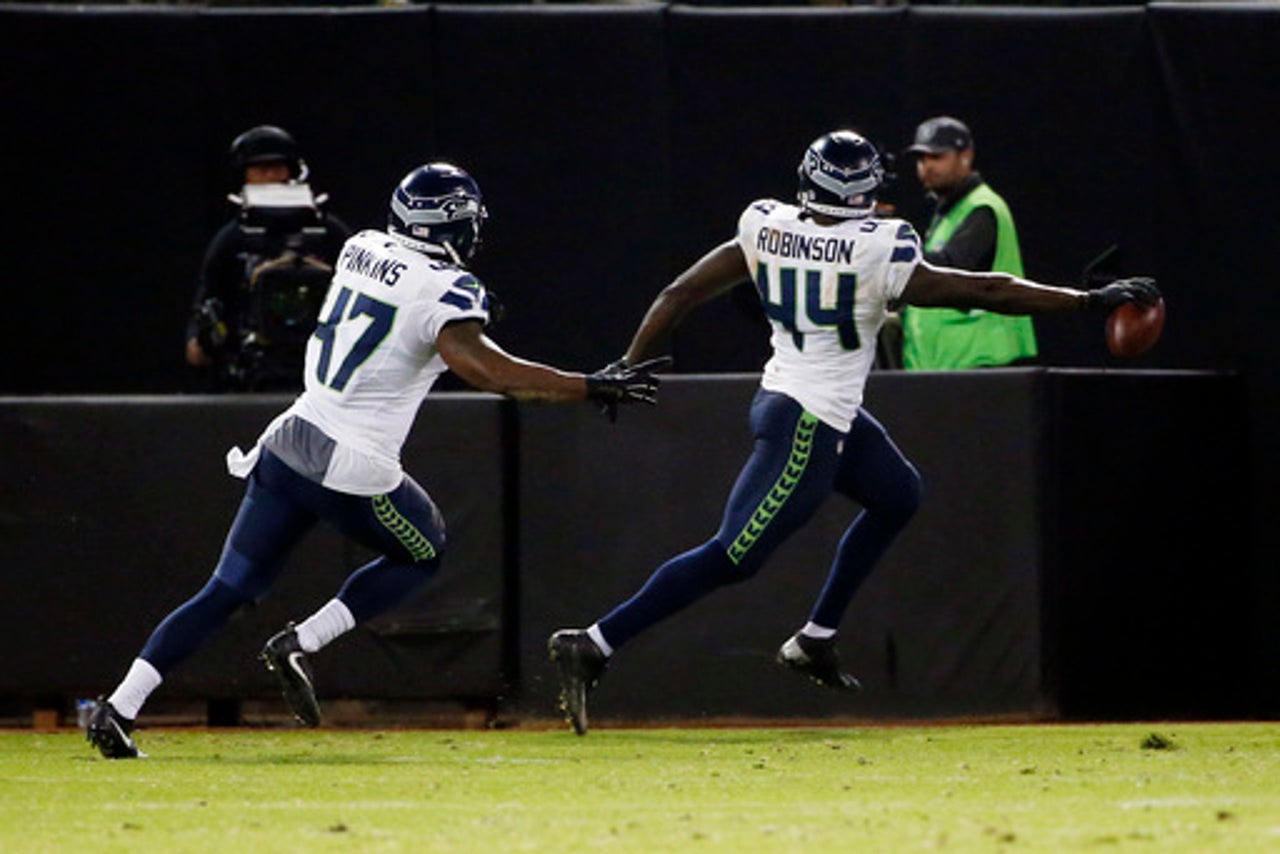 OAKLAND, Calif. (AP) Ryan Robinson returned an interception 42 yards for a touchdown to lead the Seattle Seahawks to a 23-21 victory over the Oakland Raiders in the preseason finale on Thursday night.
With most of Seattle's starters only playing one series and the bulk of Oakland's first-stringers sitting out the entire game, there was little star power on the field.
The first touchdown came early in the fourth quarter on the third turnover in a five-play span. After George Atkinson III and Trevone Boykin traded fumbles, Oakland rookie quarterback Connor Cook was pressured on a rollout. Robinson stepped in front of the pass and returned it for the score that made it 9-8.
Oakland's best player might have been punter Marquette King, who averaged 48.9 yards per punt with five of his eight downed inside the 20.
Defensive lineman Denico Autry also shined with a sack, five tackles for loss and a pass defensed. Autry also teamed with James Cowser to get pressure on Boykin in the end zone leading to an intentional grounding penalty that resulted in a safety and the only points in the first half.
Seattle running back Thomas Rawls made his preseason debut with two carries for 7 yards in his first game action since breaking his ankle last December. Coach Pete Carroll has said he expects Rawls to be ready when the season starts on Sept. 11.
Russell Wilson started and played one drive for the Seahawks, going 1 of 3 for 23 yards.
ANTHEM PROTEST
Seahawks cornerback Jeremy Lane joined Colin Kaepernick's national anthem protest. Lane sat on the Seattle bench while the rest of his teammates stood during the anthem before the game. Lane also came out of the locker room late after halftime, missing the start of the third quarter.
ROOKIE WATCH
Seahawks: Boykin was 7 for 15 for 72 yards passing as he showed a good ability to escape pressure and extend plays. He also ran for 24 yards on four carries.
Raiders: Cook got his most extensive time of the preseason, coming in at the start of the second quarter in place of Matt McGloin. Cook went 15 for 30 for 145 yards and one interception.
INJURY UPDATE
Seahawks: Rookie CB DeAndre Elliott was taken to the locker room on a cart in the second half with an undisclosed injury.
Raiders: OL Austin Howard limped off the field in the second quarter after going down with an undisclosed injury. Howard, projected to be Oakland's backup at both tackle spots, was taken to the locker room for examination.
POSITION BATTLES
Seahawks: Garry Gilliam and J'Marcus Webb rotated at right tackle as Seattle waits to determine who will start when the season begins.
Raiders: Rookies DeAndre Washington and Jalen Richard once again got extensive time as they compete to be Latavius Murray's backup. Washington ran for 14 yards on 11 carries and caught four passes for 39 yards. Richard had three carries for 10 yards and one catch for 7 yards.
---
Online:
AP NFL website: www.pro32.ap.org and www.twitter.com/AP-NFL
---
---