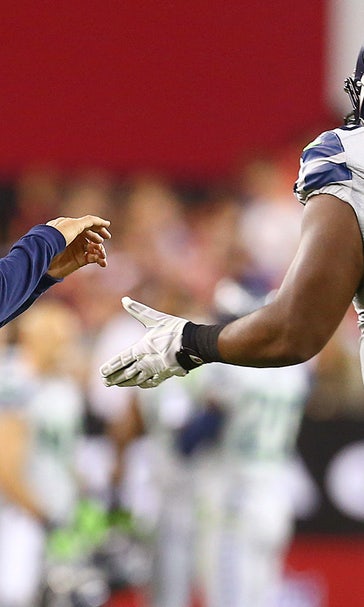 Seahawks' Carroll: Not allowing a sack a 'step forward for us'
November 2, 2015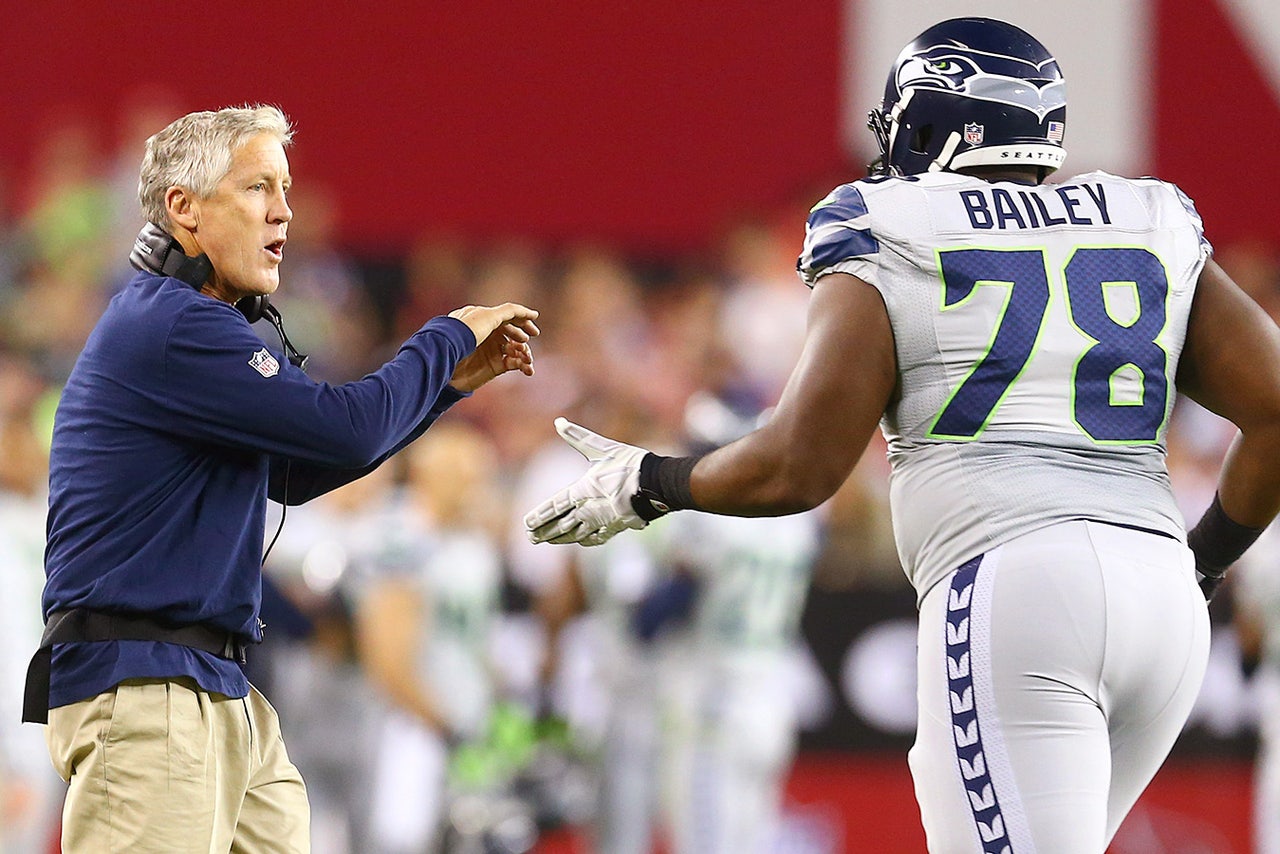 Seattle Seahawks coach Pete Carroll was never so happy to see his team put up a zero, especially when it had nothing to do with his defense.
For the first time this season, the Seahawks did not surrender a sack during Sunday's 13-12 victory at the Dallas Cowboys. It was a telling stat considering quarterback Russell Wilson has still been sacked a league-high 31 times. 
"I loved that we got through the game with no sacks today," Carroll told reporters following Sunday's game. "That's the first time this year. That's a big accomplishment against a bunch of guys who were crazy about rushing the quarterback. So that's a step forward for us."
Keeping Wilson upright was even more impressive in light of the fact that Seattle was without starting left tackle Russell Okung. He was replaced by Alvin Bailey, who held his own against Cowboys top pass rusher Greg Hardy.
"About time, right?" guard J.R. Sweezy said of the strong performance by the beleaguered offensive line. "It's really about time. I feel like we're finally starting to mesh and starting to get our communication down and our sets right. That's the product of it."
---
---