Schrager podcast: Dak Prescott is the most underappreciated player in the NFL
BY foxsports • October 6, 2016
On Peter Schrager's new podcast, Schrager discussed why he loves this Los Angeles Rams team, and after speaking to head coach Jeff Fisher, why they're happy starting Case Keenum over No. 1 overall pick Jared Goff every week. Plus, Schrager gives his thoughts as to why Dak Prescott is the most underappreciated player in the league.
NFL Network's Mike Garafolo joins the show to discuss a variety of interesting topics around the league, including the latest on Rob Gronkowski and why his hamstring injury could be more serious than anticipated. Plus, the guys argue over who should be starting at QB for the New York Jets, and when Tony Romo returns for the Cowboys, should the team consider keeping him on the bench?
:30 —€" Why the Rams are happy to roll out Case Keenum over Jared Goff every week
3:45 —€"€" Explanation for why Todd Gurley has struggled statistically this year
5:45 —€"€" Why Dak Prescott is the most underappreciated player in the NFL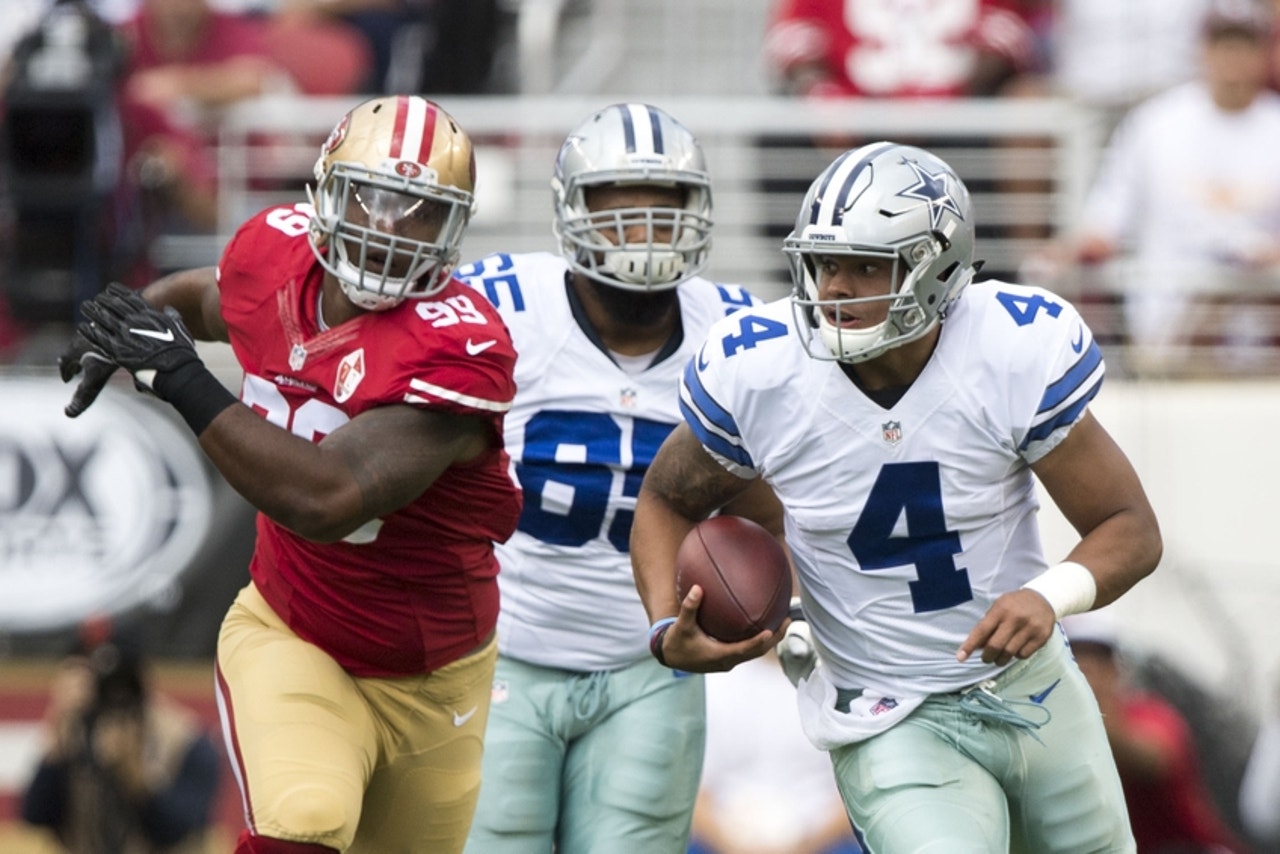 Mike Garafolo
10:30 —€"€" The latest on Rob Gronkowski: could the injury be more serious than we thought?
12:45 —€"€" How do the Giants manage Odell Beckham's emotions?
21:00 —€" With Carson Palmer out, the Cardinals are in desperation mode
25:20 —€"€" What should we expect from Tom Brady and New England in his return?
29:00 —€"€" Serious issues with the Dolphins organization
33:00 —€"€" Is it time for the Jets to bench Ryan Fitzpatrick in favor of Geno Smith?
37:00 —€"€" Is Tony Romo guaranteed to start for the Cowboys when healthy, regardless of their record?
---
---