National Football League
National Football League
Scans reveal Vick has rib contusion
Published
Aug. 21, 2012 1:00 a.m. ET

Michael Vick has needed four medical tests through two preseason games and has completed only four passes.
That is an ominous sign for the Philadelphia Eagles.
The three-time Pro Bowl quarterback left Monday night's win at New England after injuring his ribs on his sixth play. He lasted just six plays against Pittsburgh before being forced out by an injured left thumb.
X-rays on Vick's ribs at the stadium were negative, and an MRI and CT scan on Tuesday revealed he has no broken bones or fractured cartilage. Vick has a contusion of his ribs and of the soft tissue surrounding it. He also needed X-rays on his thumb, and those tests were also negative.
It is likely Vick won't take another snap until the Eagles open the regular season at Cleveland on Sept. 9.
''I'm just going to play it by ear,'' coach Andy Reid said after the victory over the Patriots. ''I'm not going to say anything about where we're at with that right now.''
Considering Vick has been injury prone — he missed three games because of rib injuries in each of the past two seasons — it seems risky to play him in the last two preseason games. The Eagles visit the Browns this Friday and host the New York Jets on Aug. 30.
Then again, Vick looks as though he needs work.
''If he didn't play again (in the preseason) then he'd be OK,'' Reid said. ''I would tell you I'd probably like to see him play a little bit more, but he's got enough experience. We're not talking about a rookie. I think he'll probably be OK.''
Vick has led the offense to just one first down in 12 plays. The Patriots weren't even using their starters against Philadelphia's first-team offense.
''I think we should have performed a lot better than we did, especially since it wasn't their first string out there,'' right tackle Todd Herremans said. ''We should have been able to run the ball a lot easier earlier in the game.''
Vick was injured on a hard shot by linebacker Jermaine Cunningham after heaving a deep pass. In hindsight, it was a busted play, and Vick probably should have dumped the ball off short instead of throwing deep and exposing himself to a big hit.
Vick vowed throughout the summer to avoid the reckless play that often has landed him in the trainer's room. But he dove headfirst on a running play before getting knocked out of the game.
The thumb injury in the opener was on a freak play. He banged his thumb on center Jason Kelce's helmet on his follow-through while making a pass.
''I'm not that concerned other than the fact that he is hurt,'' Reid said. ''I want to make sure that he heals up and gets back out there. And hopefully he doesn't get hurt again.''
Rookie Nick Foles, a third-round pick out of Arizona, replaced Vick and had another impressive performance. Foles was 18 for 28 for 217 yards and two touchdown passes. Foles entered camp competing with Mike Kafka for the backup job.
So far, Foles is 24 of 38 for 361 yards, with four TDs and one interception for a passer rating of 118.4.
''Michael Vick's the leader of this team. He's a tremendous quarterback and a tremendous leader,'' Foles said. ''They were very confident when I stepped in because those guys have been together and they know I'm going to go out there and play as hard as I can for them.
''There is a sense of confidence in there, within the unit. And I was just going to go out there and execute. The line did a great job protecting, and our receivers did a great job getting open, so my job was really just to stay in rhythm and get the ball to our players.''
---
---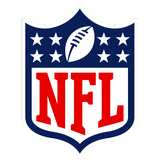 Get more from National Football League
Follow your favorites to get information about games, news and more
---