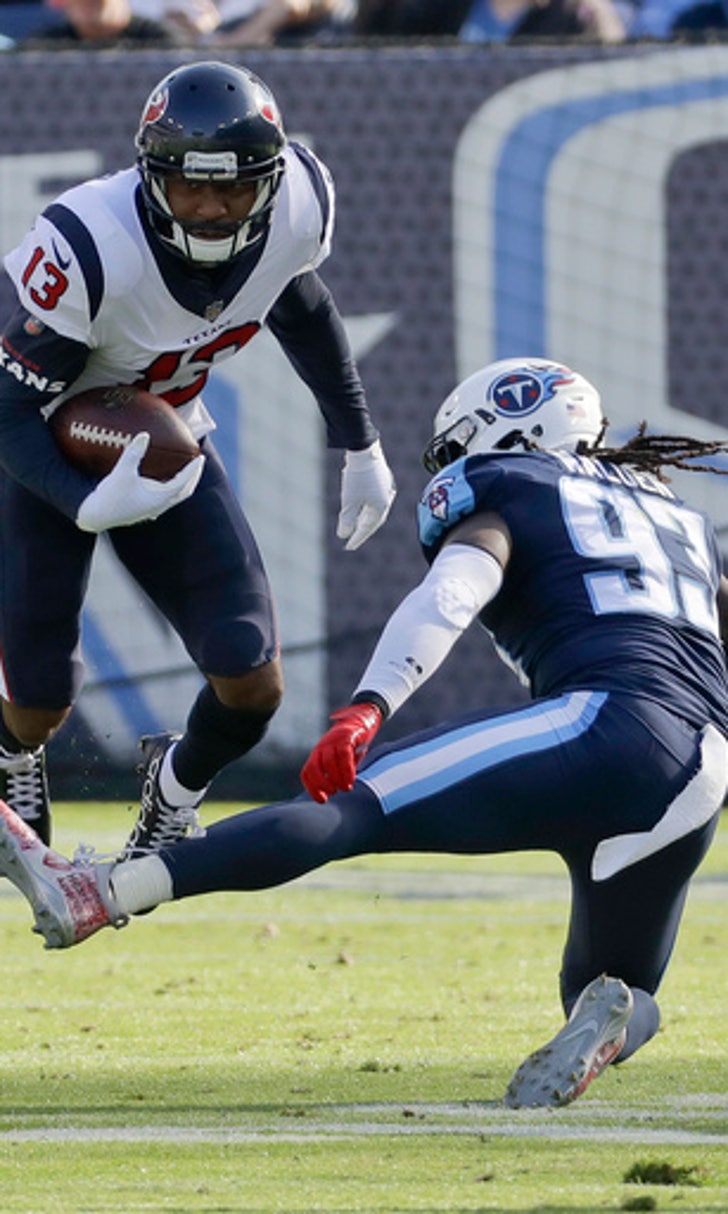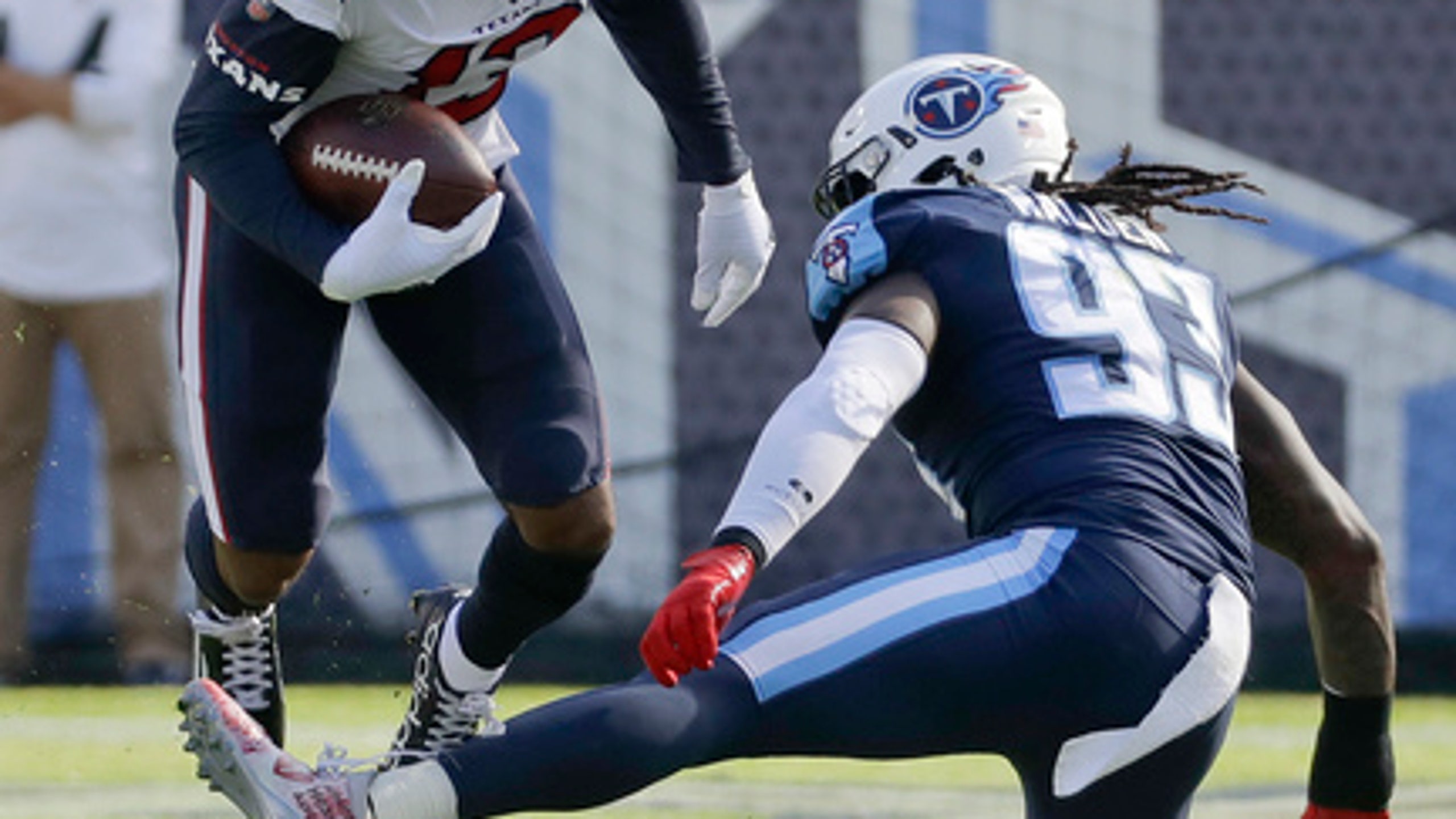 Savage's career game marred by pick in loss to Titans
BY AP • December 3, 2017
NASHVILLE, Tenn. (AP) Tom Savage came in without starting wide receiver Will Fuller, then the Houston quarterback lost wide receiver Bruce Ellington early with a hamstring injury followed by tight end C.J. Fiedorowicz and receiver Braxton Miller with concussions.
Then running back Alfred Blue was forced out by a concussion.
Four offensive players gone, forcing the Texans to mix and match on the fly. Even Savage was evaluated for a concussion at halftime, though he didn't miss a snap.
Savage turned in a gutsy performance along with the best passing game of his career Sunday, throwing for 365 yards and driving the Texans to the go-ahead touchdown. He took good care of the football - until his final throw.
Titans cornerback LeShaun Sims beat DeAndre Hopkins for an interception in the end zone with 1:02 left, and Tennessee won 24-13.
''It was just a weird game,'' Savage said. ''I've never been a part of something like that with that many guys out.''
The battered Texans (4-8) have lost two straight and five of six with the latest defeat close to extinguishing the last hope of reaching the playoffs for the two-time AFC South champs.
Houston coach Bill O'Brien complimented Savage for hanging in and making some nice throws. The quarterback's best work may have come at helping running back Andre Ellington, claimed Oct. 22 off waivers from Arizona and in his first game with Houston, line up at slot receiver after the injuries.
''On every single play, Tom had to get him lined up and basically help him with what to do,'' O'Brien said.
''So as an example right there, I thought Tom did a great job. We have a lot of respect for Tom and he hung in there today and tried to bring us back. It just didn't work out.''
Savage's play of the game may have come after Jeff Allen, at left tackle after starting at right guard most of the season, was flagged for false starts three straight times to turn fourth-and-4 into fourth-and-19.
Savage slipped away from pressure up the middle and found Stephen Anderson for a 22-yard pass to keep the Texans alive.
The interception came on the very next play for Savage, who made his fifth straight start since the season-ending injury to Deshaun Watson. It was the sixth this season for Savage.
''I knew they were going to go to Hopkins, so when he broke inside the quarterback threw it outside,'' Sims said. ''So I just turned around and tried to make a play on the ball.''
It was Savage's fifth pass in the fourth quarter to Hopkins, who finished with eight catches for 80 yards. O'Brien said they called a double move on the play, which didn't work out.
''I thought he played well,'' O'Brien said. ''Tom can sling it ... We had a lot of injuries today, a lot of things we had to piece together on offense and we just came up short.''
Teammates complimented Savage, who was sacked four times. The quarterback wasn't in the mood to enjoy a game that was 105 yards better than his previous best, saying he'd rather complete only one pass in a win.
''It's just not swinging our way right now,'' Savage said.
---
AP freelance writer Brian Hinchman contributed to this report.
---
For more NFL coverage: http://www.pro32.ap.org and http://www.twitter.com/AP-NFL .
---
Follow Teresa M. Walker at www.twitter.com/teresamwalker
---
---