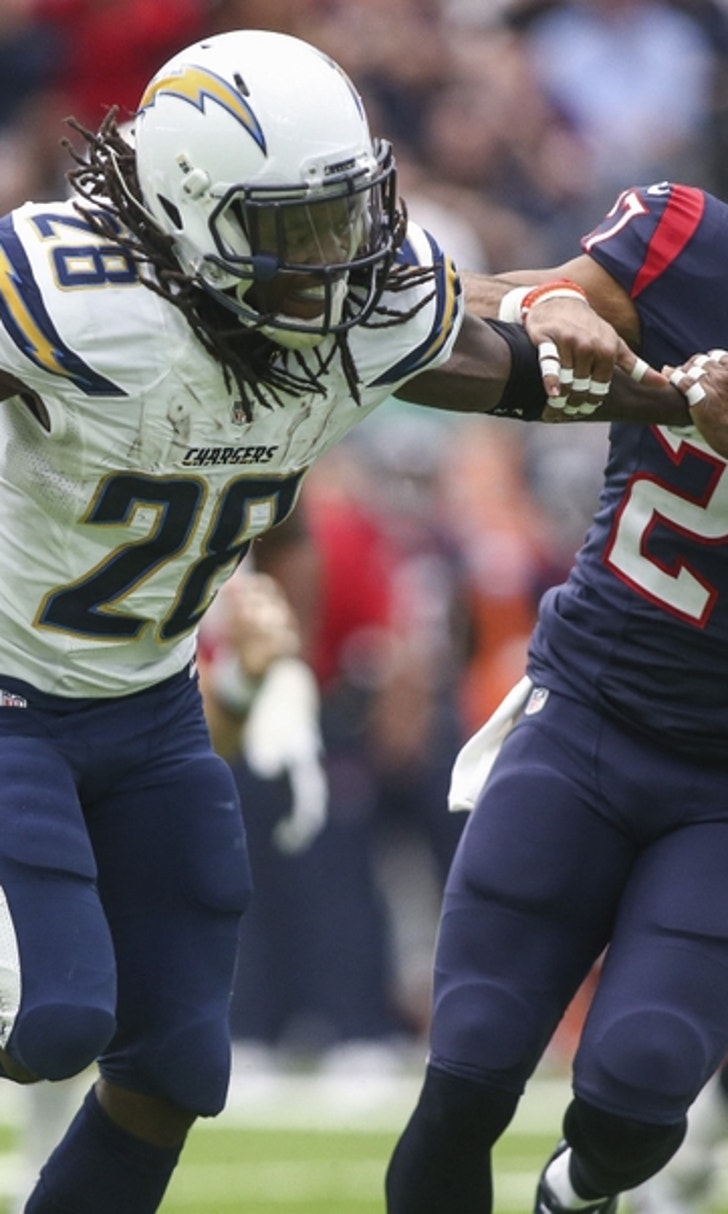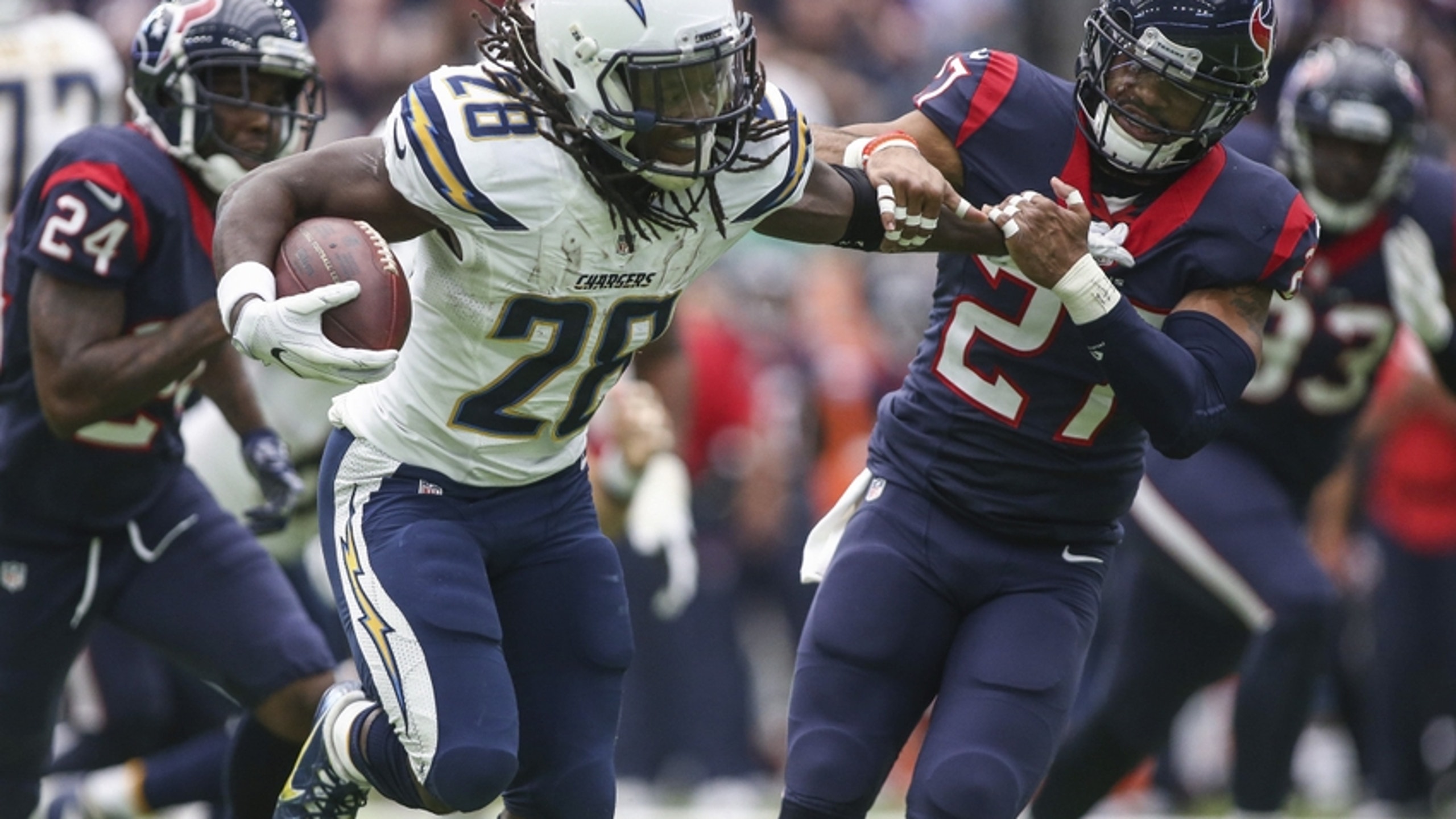 San Diego Chargers Will Sit Melvin Gordon After All
BY Fansided and Carl Cockerham/FanSided via With the First Pick • December 31, 2016
Melvin Gordon won't get a chance to go over 1,000 yards this season after all!
San Diego Chargers running back Melvin Gordon wants to play badly but has to wait until 2017. It looked like he would play at first because he had a full week of practice. He's been wearing a full knee brace in order to get three more yards to get 1,000 for the season.
The second-year running back was looking to get to the milestone for the first time in the NFL. But the team has ruled him out for Sunday's season finale against the Kansas City Chiefs. Gordon missed the past two games with hip and knee injuries.
Gordon told the San Diego Union-Tribune Thursday, "It's just about not quitting, bro,. And we've been bad. And I want to finish, man. That's all this is. If I can go out there, and I can just help try to contribute, I've got to at least try. I've got to try at least."
Gordon just watched his team lose to the previously winless Browns so I do believe him. But that three yards to get to 1,000 is probably the most important factor in this meaningless game. For running backs, there are things like incentive bonuses that come with it.
But he will have to wait until next year for that as he has shown this year he has a bright future. Most teams shut down star players with injuries in a season finale with no playoff implications. So we should not be surprised that the Chargers shut Gordon down.
The Chargers organization is cheap too so they probably didn't want Gordon to get the bonus. lol
Sorry, I had to get that in there.
More from With the First Pick
This article originally appeared on
---
---