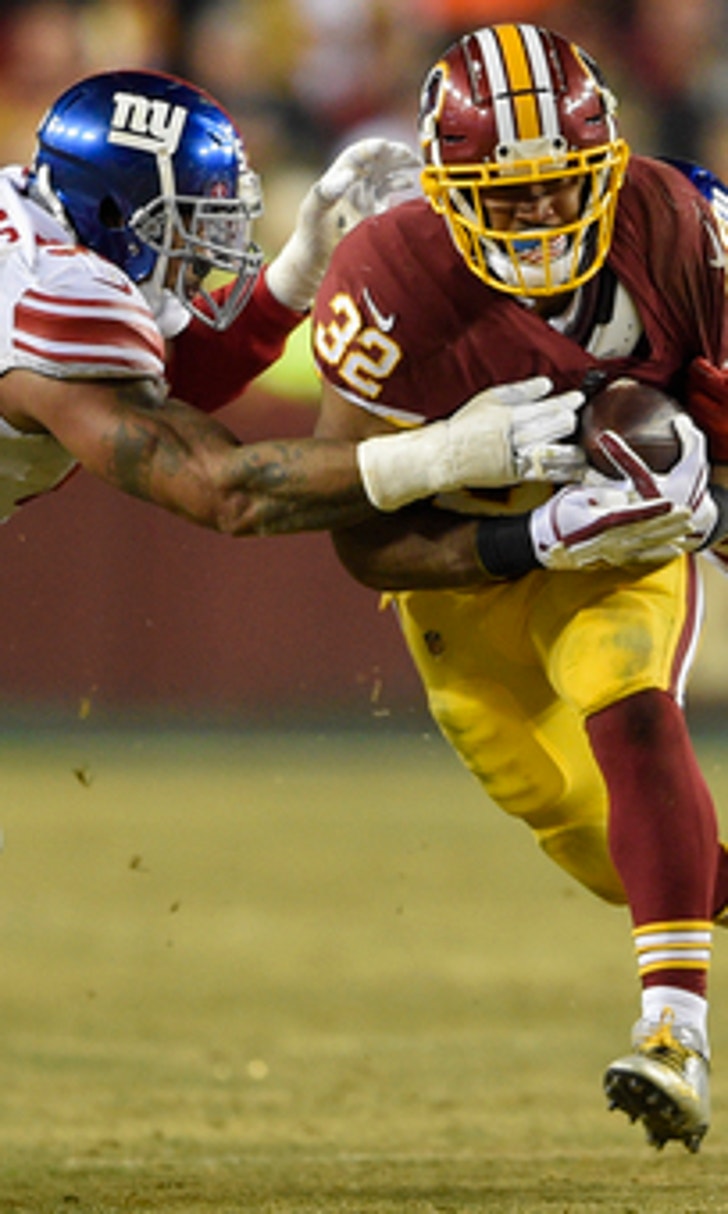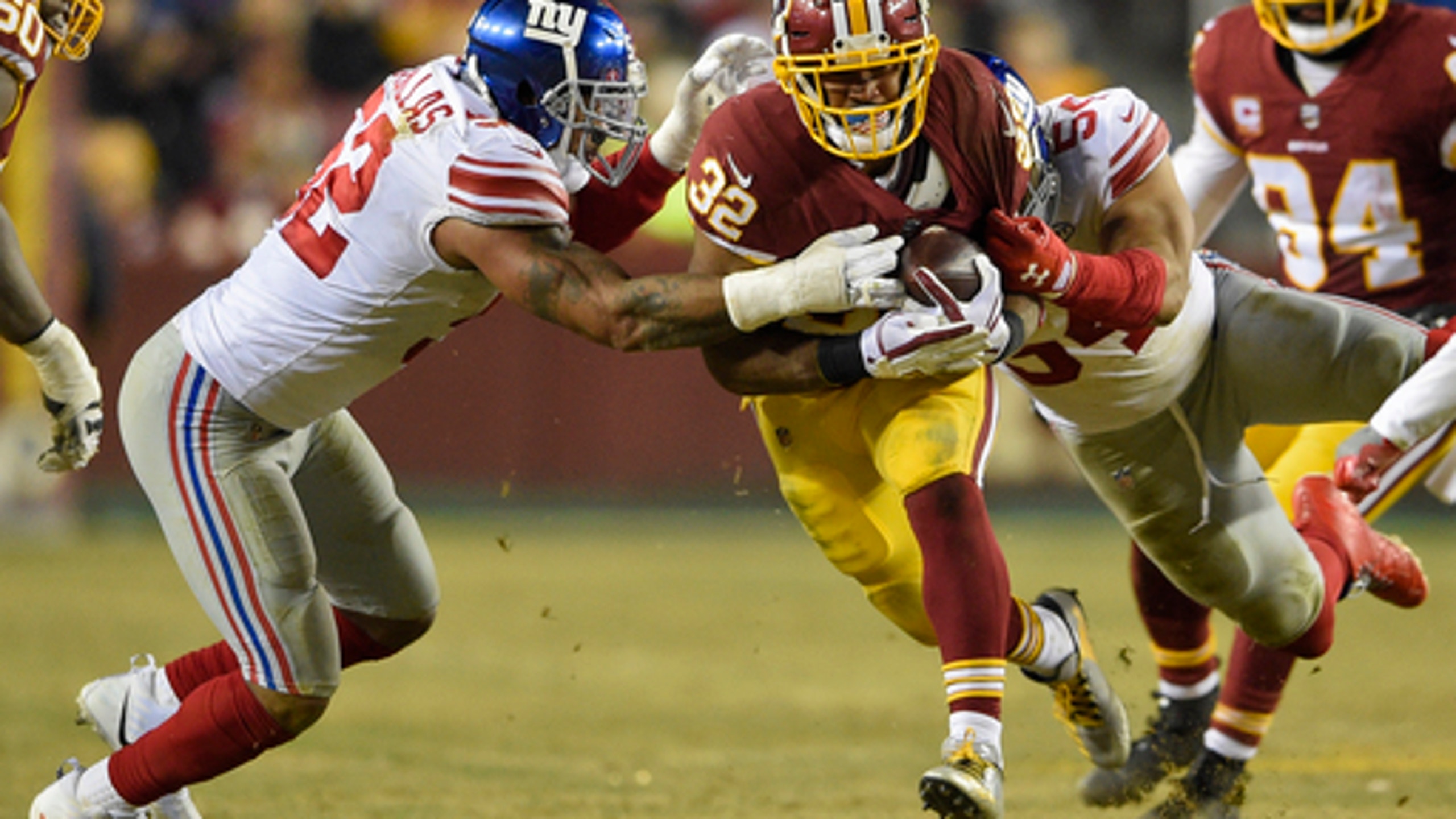 Samaje Perine gives Redskins back-to-back 100-yard games
BY AP • November 24, 2017
WASHINGTON (AP) Somehow, it was only after losing their top two running backs and two starting offensive linemen to season-ending injuries that the Washington Redskins found someone - Samaje Perine - to end a four-year drought of a player rushing for at least 100 yards in consecutive games.
''His vision has been good,'' coach Jay Gruden said Friday about the rookie runner, ''and his decisiveness has been outstanding.''
Perine gained exactly 100 yards on 24 carries in Washington's 20-10 victory over the New York Giants on Thursday night. In the previous game, a loss at New Orleans, he ran for 117 yards on 23 carries.
You have to go all the way back to Weeks 9 and 10 of the 2013 season to find someone topping 100 on the ground two games in a row for the Redskins: Alfred Morris. They'll get a close-up look at Morris next week, when the Redskins play at his current team, the Dallas Cowboys in a matchup of NFC East rivals who are both 5-6.
Perine, a fourth-round draft pick out of Oklahoma, got his chance to become a starter and carry the full load because Rob Kelley and Chris Thompson were put on injured reserve.
Perine is suddenly Washington's season leader in yards rushing with 427 - coincidentally, the same total he put up in one game for the Sooners against Kansas in 2014 to set a college football record.
''It's an unfortunate situation,'' Perine said Thursday about the injuries to his teammates, ''but I have to play for those guys, and that's what I did tonight. I went out and I was thankful for them, and everything that they taught me in the short time I've been here.''
He didn't exactly get off to a terrific start against the Giants, gaining 3 yards on five carries in the first half.
''We just had to stay the course,'' Perine said, ''and then things started going our way.''
Gruden thinks it is not merely happenstance that the 5-foot-11, 236-pound Perine was more successful as the game proceeded.
''You can see that he gets better as the game goes on, so far, and that's what's been the most impressive,'' Gruden said. ''I've liked the fact that after his 10th carry, he's better than his first carry. And the 12th carry, he's better than his 10th carry. He gets better and better.''
And not exactly under ideal circumstances, either.
Center Spencer Long and left guard Shawn Lauvao went on IR this week, and left tackle Trent Williams was absent, too, because of a painful right knee. With backup center Chase Roullier out with a broken right hand, third-stringer Tony Bergstrom got the start there.
''When you have a brand new center, and the left guard and left tackle haven't played together at all, it's not easy. But those guys did a nice job. It starts with Bergstrom, being able to come out there and make the calls, get people to the right people,'' Gruden said.
The coach also credited his runner.
''Samaje was decisive with his cuts,'' Gruden said, ''and once he stuck his foot in the ground, he was rolling downhill, which really we were impressed with.''
NOTES: Gruden said he has ''no idea right now'' when TE Jordan Reed might return from a hamstring injury. He's missed the last four games. ''The issue is, when he does come back, we've got to make sure he's 100 percent so this thing doesn't linger,'' Gruden said. ''I don't know if he'll be back this week, the next week or four weeks.'' ... Gruden said he hopes that Williams can return to face Dallas. A ''major part'' of why Williams sat out Thursday was that it was a short turnaround after playing last Sunday. ''It would be nice to have the same group one week to the next,'' Gruden said about his offensive line.
---
For more NFL coverage: http://www.pro32.ap.org and http://www.twitter.com/AP-NFL
---
Follow Howard Fendrich on Twitter at http://twitter.com/HowardFendrich
---
---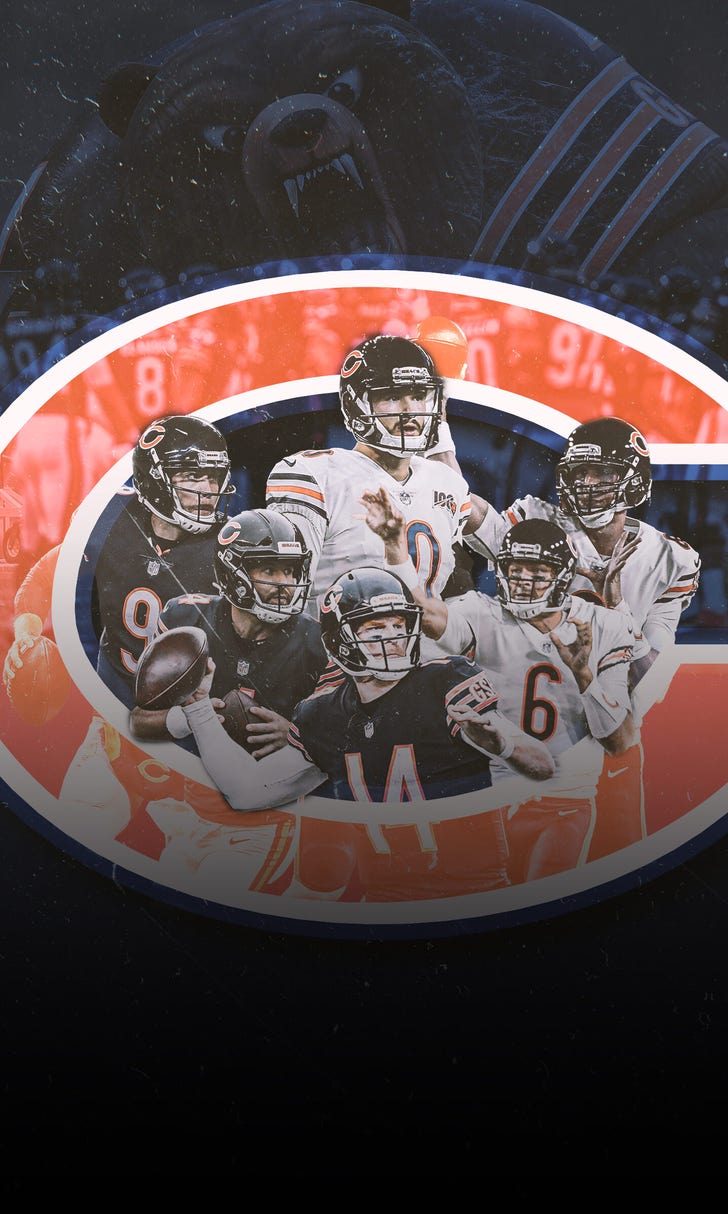 Bearing the brunt
Bearing the brunt
Andy Dalton is the newest addition to the QB1 carousel for the Bears. Let's take a look back at the revolving door in Chicago.