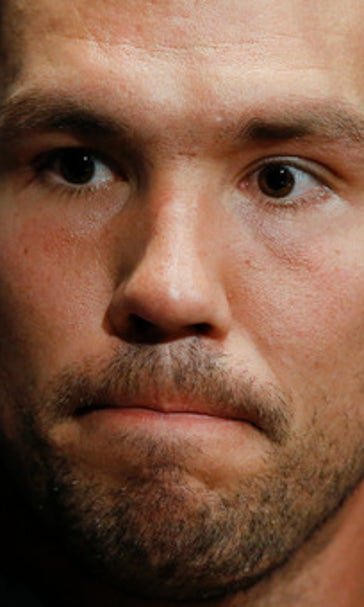 Sam Bradford has no regrets, ready to move on with Eagles
May 17, 2016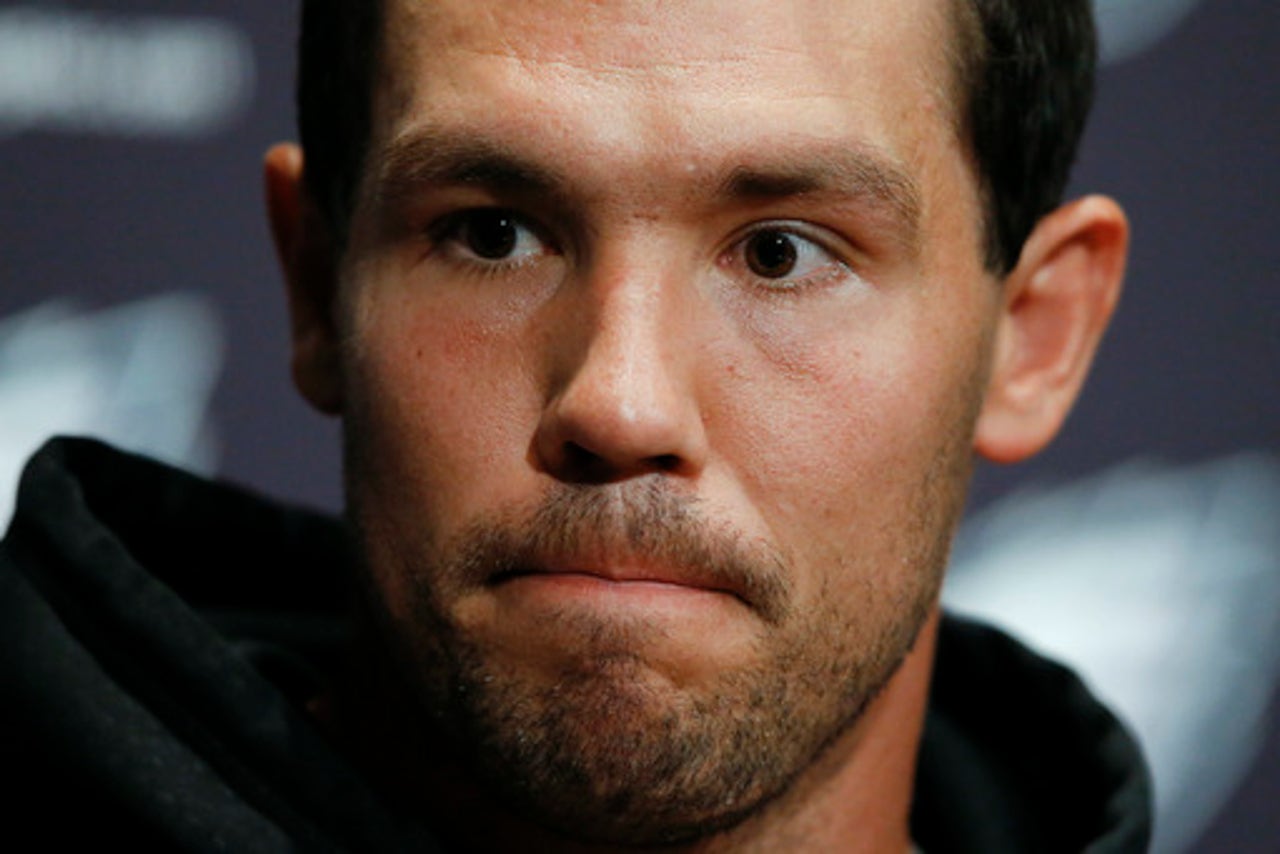 PHILADELPHIA (AP) Sam Bradford plans to mentor Carson Wentz and lead the Philadelphia Eagles for as long as they keep him around.
Speaking to reporters for the first time since asking for a trade last month, Bradford didn't hide the disappointment that led him to skip voluntary workouts for a couple of weeks after the Eagles traded up twice to get in position to select Wentz with the No. 2 overall pick in the NFL draft.
He also made it clear he's not going to pout anymore.
''I'm not completely naive. At some point it's not going to be my team,'' Bradford said Tuesday. ''Until that day comes, I'm going to continue to lead these guys.''
Bradford signed a two-year deal worth $36 million with $22 million guaranteed before the Eagles gave Chase Daniel a three-year, $21 million contract to be the backup quarterback and traded a slew of draft picks to get Wentz.
''My goal was to play well for the next two years and create that stability that I've talked about my whole career,'' Bradford said. ''Philadelphia is the place I wanted to play. ... and stay here for the rest of my career.''
The Eagles had conversations with Denver about Bradford, but the Broncos drafted Paxton Lynch in the first round and had already acquired Mark Sanchez from Philadelphia.
So, Bradford returned to the Eagles because it was his best - and only - option.
''After time and thought, I realized this is the best place for me,'' Bradford said, adding that he missed being around his teammates. ''Guys are behind me 100 percent and that's all you can ask for as a quarterback.''
Bradford was 7-7 in his first season as Philadelphia's starter after Chip Kelly acquired him from the Rams for Nick Foles and a second-round pick.
He played well the second half of the season once he grew more comfortable with the offense and more confident in the knee that forced him to miss 1 1/2 seasons following two operations.
Kelly was fired and replaced by Doug Pederson so Bradford is playing for his fifth offensive coordinator in seven seasons. He knows he'll be onto his eighth after this season or next because the Eagles went all-in for Wentz.
''You have to realize what the situation is,'' Bradford said. ''There's no promises in this business.''
Wentz said there's been ''no tension'' with Bradford in the quarterback room. The former North Dakota State star will learn behind Bradford and Daniel for a while.
''I'm not going to hide anything and if I can do something to help him become a better player, I'm going to do it,'' Bradford said. ''It's only right I fill that role right now. If I wasn't willing to do that it's not having respect for the game.''
---
AP NFL website: www.pro32.ap.org and www.twitter.com/AP-NFL
---
Follow Rob Maaddi on Twitter: https://twitter.com/AP-RobMaaddi
---
---