National Football League
National Football League
Saints' offense coasts past Dolphins
Published
Sep. 30, 2013 1:00 a.m. ET

Drew Brees made his latest claim to the moniker of Mr. Monday Night.
He also gave the Miami Dolphins another reason to regret not making a harder push to sign him when they had the chance seven years ago.
Brees passed for 413 yards and four touchdowns, and the New Orleans Saints turned a clash of unbeaten teams into a lopsided affair, beating Miami 38-17 on Monday night.
"I felt like we found our rhythm," Brees said. "Every time we touched the ball it felt like we were going to go down and score points."
Two of Brees' touchdowns went to Jimmy Graham for 27 and 43 yards as the tight end had at least 100 yards receiving for the third straight game.
Brees' other scoring strikes went to Benjamin Watson and Darren Sproles, who also rushed for a touchdown.
"This team is so dynamic, we have so many weapons and Drew knows exactly where to go with the ball," Graham said.
Sproles' 5-yard scoring run on the game's opening series gave the Saints a lead they would not relinquish en route to their first 4-0 start since their Super Bowl championship season of 2009. The Saints started last season with four losses.
"We like this a lot better," Brees said of the 4-0 start. "Everything that could have gone wrong for us went wrong. Fortunately we're having the ball bounce our way this year. We're playing good football."
Ryan Tannehill passed for 249 yards and a touchdown to Charles Clay, but his four turnovers on a fumble and three interceptions hurt Miami (3-1).
"They were huge," Miami coach Joe Philbin said of the turnovers. "We were down 14-10 late in the first half and in possession of the ball, and while we hadn't played great in the game, we were right in there and hanging around. Those were big giveaways."
The Saints have won their last nine Monday night games, all with Brees at quarterback and often putting on some of his most memorable performances.
There was his 307-yard, four-TD performance against Atlanta late in the 2011 season, the same game in which he broke Dan Marino's 27-year-old record for yards passing in a season.
Earlier that same season, Brees threw for 363 yards and four scores in a 49-24 Monday night win over the New York Giants.
The Saints' Super Bowl campaign was highlighted by Brees' 371 yards and five touchdowns in New Orleans' stunning 38-17 rout of Tom Brady and the New England Patriots.
Now his 10th 400-yard outing since he joined the Saints in 2006 delivered a sobering blow to a Miami team that came in riding a surprising start.
"We'll find out a lot about the team we have by the way we come back tomorrow," Philbin said.
When Brees was a free agent after the 2005 season, he drew the most interest from New Orleans and Miami, but the Dolphins, fearful of the effects of reconstructive surgery on Brees throwing shoulder, did not pursue the quarterback as enthusiastically as then-Saints rookie coach Sean Payton. Since then, Brees has become one of the most prolific quarterbacks in NFL history.
During New Orleans' opening drive, Brees became only the seventh quarterback to pass for more than 47,000 yards. He ended the drive with 47,030, surpassing Fran Tarkenton's 47,003 for sixth most yards passing all-time.
Later, Brees' eighth completion gave him 4,124 in his career, one more than John Elway for fourth all-time in that category.
Brees was 30 of 39 against Miami without an interception. Sproles caught seven passes for 114 yards. Marques Colston had seven catches for 96 yards.
Miami's Lamar Miller had 62 yards rushing on 11 carries, including a 5-yard scoring run late in the second quarter that made it 14-10, but the Saints began to run away with the game after that, and as they did, they turned up their pass rush. Tannehill was sacked four times in the second half, once each by Junior Galette, Martez Wilson, Cameron Jordan and Tyrunn Walker.
Miami was driving for a potential go-ahead score in the second quarter when Tannehill tried to scramble up the middle and was stripped by linebacker Curtis Lofton. Safety Rafael Bush recovered on the New Orleans 38. That set up a drive that ended with Graham's leaping, juggling catch as three defenders converged on him.
Later in the half, Jabari Greer intercepted a pass intended for Brian Hartline, and returned it 22 yards to the Miami 23. Several plays later, Sproles made a catch along the left sideline, spun away from a converging defender and scored his second touchdown with 55 seconds left in the half to make it 21-10.
---
---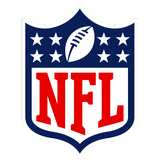 Get more from National Football League
Follow your favorites to get information about games, news and more
---