National Football League
National Football League
Saints hoping new veteran linebackers solidify defense
Updated
Mar. 4, 2020 3:49 p.m. ET

METAIRIE, La. (AP) James Laurinaitis sees a theme in the type of players the Saints brought in to bolster their linebacker corps this offseason.
They aren't particularly flashy or considered rising stars. But they are seen as gritty, experienced and fundamentally sound, which might be what New Orleans needs to bind together a defense that has ranked second-to-last in the NFL the past two seasons.
''You see guys who have played for a couple years in the league. They understand it. They get it, you know? They're very quick to pick up the scheme,'' Laurinaitis, the projected starting middle linebacker, said after a minicamp practice this week. ''We've got a really good locker room here - high character guys and guys that are so hungry. You can see it in the way that they work from Day 1, whether it was doing extra drills after they were done with conditioning, you saw how they were working and it was refreshing.''
The 6-foot-2, 248-pound Laurinaitis was one of three veteran linebackers brought in as free agents this offseason, along with Craig Robertson and Nate Stupar. A 29-year-old, former Ohio State star, Laurinaitis started every game of his first seven NFL seasons for the St. Louis Rams, but was released after last season.
Defensive coordinator Dennis Allen said Laurinaitis could bring the type of cohesion to his unit that Jonathan Vilma did for the Saints' Super Bowl winning defense in 2009.
''That was kind of the thought process,'' Allen said, referring to the acquisition of Laurinaitis.
The 6-1, 234-pound Robertson, who is 28, has been in the NFL for four seasons, all with Cleveland, and started most of the past three campaigns. The 6-2, 240-pound Stupar also is 28 and in his fifth NFL season. He has been a regular on special teams and has methodically increased his playing time on defense, starting three games for Atlanta last season.
The top two linebackers returning from last season are Stephone Anthony, a first-round draft choice in 2015, and Dannell Ellerbe, who joined the Saints as a free agent last season.
Anthony, who started at middle linebacker as a rookie, is moving to the outside so that Laurinaitis can take over in the middle, where he played for the Rams. Ellerbe, a weak-side linebacker, struggled with injuries last season, but when healthy for six games was in on 39 tackles, forced a fumble and recovered a fumble.
Hurt most of the past two seasons, Ellerbe has expressed confidence that he'll regain the form he demonstrated in 2012, when he helped Baltimore win a Super Bowl, and 2013, when he started 15 games for Miami.
''When I'm healthy, I'm one of the best,'' Ellerbe said.
But linebackers take lots of punishment, so Robertson and Stupar are bound to see plenty of action as regular reserves, if not spot starters. Both have been around the ball during 11-on-11 drills this offseason, particularly during minicamp. Both have received first-team snaps.
''Both of them have done well - good signs for us,'' head coach Sean Payton said. ''They're guys that have versatility. Both have played snaps in our league in the base and the sub and both have been contributors on special teams and so they're two good young players. I'm glad we signed them.''
Some of the Saints' more successful seasons were ones in which they didn't have star linebackers, but did have players seen as assets because of their hustle and positional soundness. That was the case in 2006, also Payton's first season in New Orleans, when the Saints went as far as the NFC title game. That year, they cobbled together a linebacker corps led by Scott Fujita, Scott Shanle and Mark Simoneau, who were acquired through free agency or trades.
In some ways, Saints quarterback Drew Brees said, there are similarities in the way the 2006 and 2016 linebacker corps were assembled.
''The approach in 2006 was - and we learned a lot from that - (was) to go out and get smart, tough, character guys. Everything else will take care of itself,'' Brees said. ''So, did we go out and get smart, tough, character guys? Yes we did.''
Notes: Thursday marked the end of minicamp, as well as the end of offseason practices for New Orleans. The Saints won't fully assemble again until reporting day for training camp on July 27. Rookies and players needing treatment for injuries will report earlier.
---
AP NFL website: www.pro32.ap.org and www.twitter.com/AP-NFL
---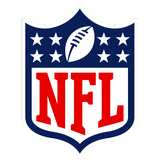 Get more from National Football League
Follow your favorites to get information about games, news and more
---