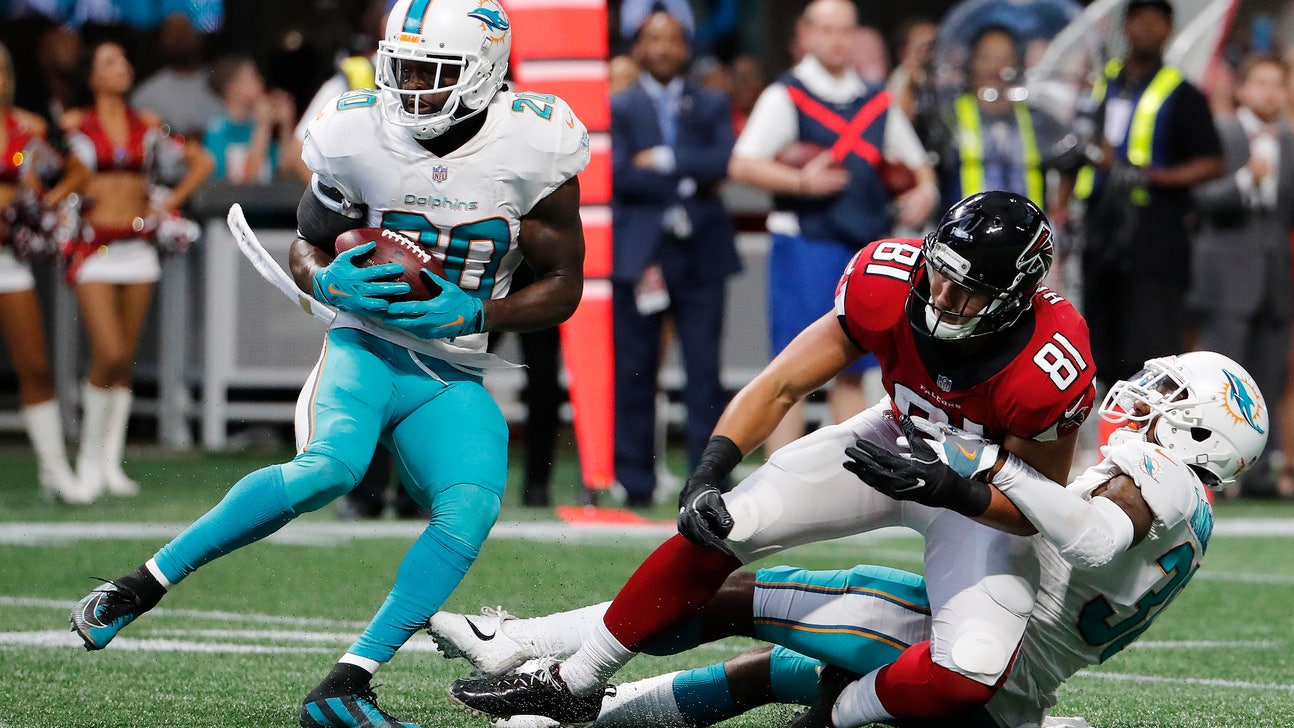 Safety Jones says he and Dolphins are 'on the same page'
Updated
Mar. 4, 2020 4:24 p.m. ET
DAVIE, Fla. (AP) — Reshad Jones is expressing no regrets and offering no explanation.
The Miami Dolphins safety mysteriously took himself out of last week's win over the New York Jets and watched the second half from the sideline. In the aftermath, coach Adam Gase said communication problems between defensive coordinator Matt Burke and players needed to be addressed.
On Wednesday, the Dolphins said they were moving on — and said not much else.
"Sunday is behind us," Jones said. "We're all on the same page."
Gase agreed, and said Jones will play Sunday at Green Bay .
"We handled what we needed to handle, and we're moving on," the coach said.
Jones declined to say why he was a spectator for much of the game, but he may have been unhappy with the Dolphins' plan to rotate safeties against the Jets. He came out after only 10 snaps.
Jones said he spoke to teammates and the coaching staff about the bizarre matter, and fellow safety Minkah Fitzpatrick said there are no hard feelings toward his teammate.
"Everybody understood what the situation was," Fitzpatrick said. "I think anybody would be upset if they came out the game."
Jones said he and Burke have always been on the same page. And Jones said he would be fine with a rotation at Green Bay, if that's the plan.
"Whatever the coaching staff says we have to do, that's what we're willing to do," Jones said.
The two-time Pro Bowl safety said he's not a quitter and never has been.
"I've been a nine-year pro, and one of the best safeties in the league for a long time," he said. "I'll continue to fight and play my butt off for this team."
---
---