National Football League
National Football League
Ryan on hot seat after Revis deal
Published
Apr. 21, 2013 1:00 a.m. ET

We can't know whether the Tampa Bay Buccaneers were wise trading for Darrelle Revis until he proves fully recovered from a serious knee injury.
We won't know whether the New York Jets did the smart thing by dealing their star cornerback until seeing how the NFL careers unfold of the players who are acquired by the draft picks Tampa Bay surrendered (13th overall pick in 2013, conditional third- or fourth-round pick in 2014).
This much became certain: The chances of Rex Ryan remaining head coach beyond this season have taken another major hit.
Ryan already was facing long odds entering the 2013 campaign. After consecutive appearances in the AFC Championship Game, the Jets have gone two seasons without a winning record. Mike Tannenbaum, the general manager who hired Ryan in 2009, was fired after last year turned into the type of circus that would have made Barnum & Bailey proud.
New GM John Idzik has spent the offseason trying to clean up the mess left behind by his predecessor. That includes contracts Tannenbaum gave to Revis and quarterback Mark Sanchez, not to mention the Tim Tebow debacle. With salary cap issues, the Jets weren't major players in free agency and suffered losses on their own roster that must still be filled.
New York's best player is now a goner, too.
The Jets can't be blamed for making this move. Revis was entering the final season of a four-year, $46 million contract. Tannenbaum foolishly agreed to a clause that prevented the Jets from using their franchise tag on Revis in 2014.
Owner Woody Johnson believed his team would struggle to strike a Revis contract extension. The Jets are in full-fledged rebuilding mode. Plus, there are no guarantees Revis will be the same elite player as before his anterior cruciate ligament was torn last September against Miami.
Add all this together and it makes sense for the Jets to get what they could for Revis even with $12 million in "dead money" set to count against New York's cap.
Not that this trade does Ryan any favors.
Ryan loved being able to field a defense with a cornerback who could eliminate an opponent's top wide receiver from making much if any impact. While fellow Jets cornerback Antonio Cromartie is strong in coverage, he doesn't afford Ryan that same shut-down option.
Mind you, Ryan has no right to complain. He was tied to the hip with Tannenbaum. Ryan was involved with the decisions that put New York in these straits. He may have gotten fired at the end of last season if the field of replacements wouldn't have been so limited by what the new head coach would be inheriting.
The Revis deal is another reminder of Ryan's tenuous status and how much his say in personnel moves has dwindled under Idzik. At the NFL Scouting Combine in February, Ryan said there was "no validity" to the report that Revis was on the market. He also joked that the Jets would "probably look into it" if they could get a player the caliber of Jim Brown in that trade.
There's no reason for Ryan to kid now.
Ryan seems destined to slog through another fruitless Jets season before getting dismissed. The only chance for Ryan to stick is winning with less talent than he has ever had before in New York. That includes no obvious solution to New York's quarterbacking problems. Even if the Jets chose one in the first round, none of the top prospects are pegged as instant starters like Andrew Luck and Robert Griffin III in 2012. Sanchez or retread David Garrard would still be projected as the 2013 starter with Tebow a likely goner by the start of the regular season.
Ryan shouldn't be completely counted out. Beyond all his public bluster and bravado is a talented coach whose players still gave strong effort for him as last season fell apart. That speaks volumes to the respect he still commands and gives Ryan a shot at survival.
It just becomes far more difficult after Revis Island drifted into Tampa Bay.
---
---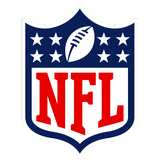 Get more from National Football League
Follow your favorites to get information about games, news and more
---