National Football League
National Football League
Ryan Leaf sentenced to drug treatment
Published
Jun. 19, 2012 1:00 a.m. ET

Former NFL quarterback Ryan Leaf could spend 15 months locked down in Montana, first in a secure drug treatment facility and then in a pre-release living center as part of a judge's sentence following Leaf's guilty plea for breaking into a house and illegally possessing painkillers.
District Judge Kenneth Neill sentenced Leaf on Tuesday to seven years with the Department of Corrections, with two years suspended if he abides by the conditions. Neill recommended that Leaf's sentence start with nine months at the Nexus Treatment Center in Lewistown, which he would be unable to leave, followed by time in a pre-release center.
Leaf's attorney said he expects the 36-year-old Leaf to spend six months in the pre-release center if he successfully completes the treatment. At that point, he could be eligible for monitored release.
Leaf, who was shackled hand and foot, told the judge he was humiliated and embarrassed for himself and his family and added that jail ''has been a sanctuary'' since his April arrest.
''I have enjoyed my time in there more than my previous 15 years,'' Leaf said.
Leaf was taken No. 2 overall by the San Diego Chargers in the 1998 NFL draft after a standout career at Washington State, but his rocky and short-lived professional career earned him the reputation as one of the biggest busts in NFL history.
As a result of the Montana case, a prosecutor in Texas also is seeking to revoke Leaf's 10-year probationary sentence from a 2010 plea agreement for stealing prescription pain medication from a player's home while he was a coach at West Texas A&M. An investigation also found he obtained nearly 1,000 pain pills from area pharmacies in an eight-month span.
The prosecutor, James Farren of Randall County, Texas, indicated that he thinks prison time may be needed in his state.
Farren said he hoped to file a formal request for extradition Wednesday. Farren said his understanding with Montana authorities is that Leaf would agree to waive extradition and would return to Texas soon to allow a judge there to decide what to do about Leaf's probation violation.
Leaf's attorney, Kenneth Olson, said that his family members fear he may take his life if his addiction problems aren't fixed.
He said Leaf's problems with pain killers began years ago and persist despite past treatment efforts. Olson said Leaf relapsed after he went through chemotherapy for a brain tumor.
The defense attorney said the more intensive lockdown treatment offered by the program in Lewistown could help.
''If he is successful in treatment and dedicates himself to helping others, he has great potential to do that,'' Olson said. ''The fact is Ryan is at a very serious crossroads in his life.''
Leaf admitted that he broke into a home in Cascade County, Mont., on April 1. He then admitted that a few days earlier, on March 28, he illegally possessed oxycodone that was not prescribed to him.
He pleaded guilty last month to one count each of felony burglary and criminal possession of a dangerous drug. Under the agreement, Cascade County prosecutor John Parker agreed to dismiss two other counts of burglary and drug possession.
Prosecutors say the investigation into Leaf began in March, when Great Falls postal workers tipped the Central Montana Drug Task Force that Leaf was receiving frequent packages and paying more than $500 cash on delivery for each.
In his statement Tuesday, Leaf said the prison time would be ''bliss'' for friends, family and everyone else tired of hearing about his drama.
The former quarterback dismissed his attorney's assertion that NFL injuries are to blame for his problems, saying he has simply been ''lazy and dishonest.''
---
---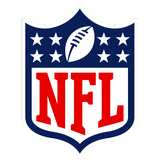 Get more from National Football League
Follow your favorites to get information about games, news and more
---