National Football League
National Football League
Ryan Leaf charged with four felonies
Published
Apr. 13, 2012 1:00 a.m. ET

Former NFL quarterback Ryan Leaf has been formally charged with four felonies on accusations that he broke into an acquaintance's home to steal prescription painkillers, then robbed a second home two days after being released from jail.
Cascade County Attorney John Parker charged Leaf with two counts of burglary and two counts of criminal possession of a dangerous drug in court documents filed Thursday but only available on Friday.
If convicted, Leaf faces a maximum prison sentence of 20 years on each burglary charge and five years for each possession charge.
An arraignment has not yet been scheduled. A message left with Leaf's attorney in Great Falls was not returned Friday afternoon.
Leaf is jailed without bond on a 30-day hold on charges that the Montana arrest violated the terms of his probation from a 2010 plea deal in Texas. In that case, Leaf was accused of burglarizing a player's home while he was a quarterbacks coach for Division II West Texas A&M and an investigation turned up that Leaf had obtained nearly 1,000 pain pills from pharmacies.
Leaf is likely to face the Montana charges before being returned to Texas on the parole violation charge.
''It's my understanding that Texas will wait until the Montana case has been resolved,'' Parker said.
The charging documents filed Thursday offer more details to the allegations against the ex-quarterback. They say that Leaf's arrest was the culmination of a monthlong investigation by the Central Montana Task Force that began when Great Falls postal workers tipped authorities that Leaf was receiving frequent packages and paying more than $500 cash on delivery for each.
Task force officers and Leaf's parole officer confronted Leaf on March 30. After initially denying receiving anything other than an herbal supplement from Florida, he eventually admitted that he received 10 packages, the charging documents said.
Authorities then searched Leaf and his truck, finding two pill containers in a golf bag with Leaf's name. One contained 28 oxycodone pills, while the other was empty with a prescription label in the name of an acquaintance of Leaf's.
Leaf first denied having any pills, the charging documents said. When told what was found in his golf bag, Leaf said the pills were from an old prescription. Asked about the prescription container for his acquaintance, Leaf said the man left the pills there when the two were playing golf together.
''Ultimately, Leaf admitted to stealing some oxycodone pills from (the acquaintance),'' the charging documents read. ''Leaf admitted to ingesting six or seven of the oxycodone even though he does not have a prescription for oxycodone.''
Police concluded after interviews with the acquaintance and his housekeeper that Leaf entered the man's home the day before without permission and the two did not go golfing together.
Leaf was arrested and then freed on $76,000 bail.
Two days later, on April 1, two Cascade County residents told authorities they had returned home to discover a man inside their home, the documents say. The man said he had the wrong home and left. The couple called police after they noticed a drill missing, and later found three different prescription medications were gone.
The couple identified Leaf in a photo lineup and police went to Leaf's home to arrest him. They found another 89 hydrocodone pills when searching his home, the charging documents say.
Leaf, a former standout quarterback for Washington State, was the No. 2 pick in the 1998 draft, but his short-lived career earned him the reputation as one of the biggest busts in NFL history.
After his arrest in Texas, Leaf returned home to Montana and appeared to be turning his life around. He gave occasional motivational speeches and last wrote a book titled ''596 Switch'' about the 1997 season when he led Washington State to its first Rose Bowl in six decades.
Last year, Leaf had surgery to remove a benign tumor from his brain stem and later underwent additional radiation treatments.
Leaf's publicist released a statement from the ex-quarterback after his first arrest March 30 that said Leaf has ''made some mistakes and have no excuses'' but that he is ''confident that there will be further understanding when the facts are revealed.''
---
---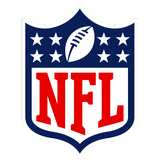 Get more from National Football League
Follow your favorites to get information about games, news and more
---