National Football League
National Football League
Ryan, Cowboys should benefit from normal offseason
Published
Jun. 14, 2012 10:32 p.m. ET

Rob Ryan knows he tried to do too much in his first season as defensive coordinator for the Cowboys.
Without offseason workouts because of the NFL lockout last summer, Ryan was left with basically a cram session as he tried to install his complicated 3-4 scheme during a hurried preseason.
''You want to be best right off the bat, and you want to be multiple, that's what I like to do,'' Ryan said. ''I think I'm smart, and I know I am, but unfortunately I probably put a little too much in too early.''
The Cowboys were ultimately better on defense than the previous season, but the boastful Ryan felt his unit lost confidence late. The Cowboys lost four of their last five games, including a finale against the eventual Super Bowl champion New York Giants that determined the NFC's last playoff spot.
''It wasn't all schematic-related. The parts where I take the blame for was when there's confusion on the defense, and a lot of that was us not getting on the same page, even in training camp,'' Ryan said. ''Little details come back and hurt you when you're playing against a Super Bowl champion. That hurt, and then the fact that I think we lost a little bit of confidence in the back end, we weren't challenging receivers.''
With a normal offseason this year - the Cowboys wrapped up four weeks of on-field workouts Thursday at Cowboys Stadium - Ryan has been able to set a foundation for what they will do throughout the season.
''We're not throwing the entire playbook at these guys,'' he said. ''We're taking slower steps. ... We understand what we're doing a lot better than we did last year at this point. It's not even close.''
The Cowboys allowed 22 points and 343 yards per game last season, vastly improved after giving up a franchise-worst 436 points in 2010 with most of the same players.
But they finished with an 8-8 record after blowing five fourth-quarter leads. They opened the season losing a 14-point lead in the fourth quarter for the first time in franchise history in a loss to the New York Jets, then had two more losses blowing double-digit leads - something that had happened only twice before in the team's previous 51 seasons.
Even with all the extra time this offseason, Ryan has talked about making sure of not making the same mistake he did in training camp last year by doing too much.
Or is that just good talk?
''With Rob Ryan, he says that he's going to dial back and not do as many plays, then he adds in about five plays every day,'' perennial Pro Bowl linebacker DeMarcus Ware said. ''So he just talks the talk, but at the end of the day he's walking the same walk and he knows he has confidence in his players to get out there and do exactly what he tells us to do, and we're doing that.''
The Cowboys gave Ryan plenty of new pieces to work with, both in free agency and the draft.
Dallas signed cornerback Brandon Carr to a $50 million, five-year deal in free agency, and signed safety Brodney Pool and linebacker Dan Connor.
Then owner Jerry Jones used his first four draft picks, and five of seven, on defensive players. That included trading up eight spots and giving up their second-round pick to get LSU All-America cornerback Morris Claiborne sixth overall.
Jason Hatcher describes Ryan as a fun, caring guy who ''wants you do your job the right way.'' The defensive end also senses the difference of having the offseason work and understands the problems from last year.
''It was more so the lockout, trying to learn on the go,'' Hatcher said. ''He's got a lot of stuff he throws your way, but these (workouts), you can just kind of slow things down. And it's been impressive just to see, just the feeling we felt this year to last year. It's more comfortable. You play fast, there's no thinking.''
That is exactly how Ryan wants his guys to play in the aggressive scheme with some unusual formations.
''We've come a long way,'' he said. ''We like to say it's about the mathematics. We're putting in our foundation, our core stuff and I feel we have a good concept of it, a good grasp of what we're doing, and I think it's going to pay off.''
Notes: The Cowboys have petitioned the NFL to open training camp three days early to open at the same time as the New York Giants, who they play in the regular season opener. Cowboys owner Jerry Jones isn't expecting ''we'll get much relief there'' since the decision would have to be negotiated through the players association. ... Jones says the team has all the medical records and information they need on disgruntled CB Mike Jenkins, who except for this week's mandatory minicamp, has been rehabilitating from shoulder surgery at home in Florida. ''And we are continuing to get medical information,'' Jones said. ... Claiborne, who missed on-field work while recovering from left wrist surgery, expects to be ready when rookies report to training camp in about six weeks. ... After a couple of testy exchanges between offensive and defensive players during a goal-line period, coach Jason Garrett called the team together in a group before resuming the drills.
---
---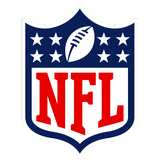 Get more from National Football League
Follow your favorites to get information about games, news and more
---