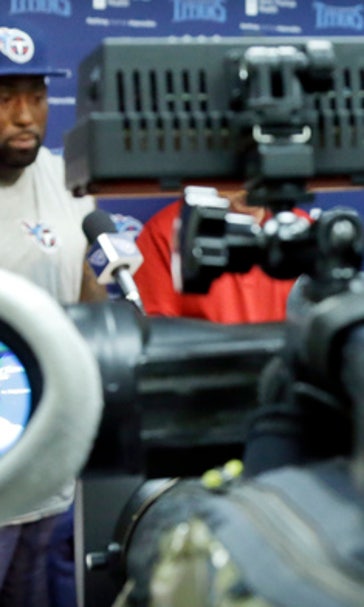 Running back Derrick Henry already turning Titans' heads
May 11, 2016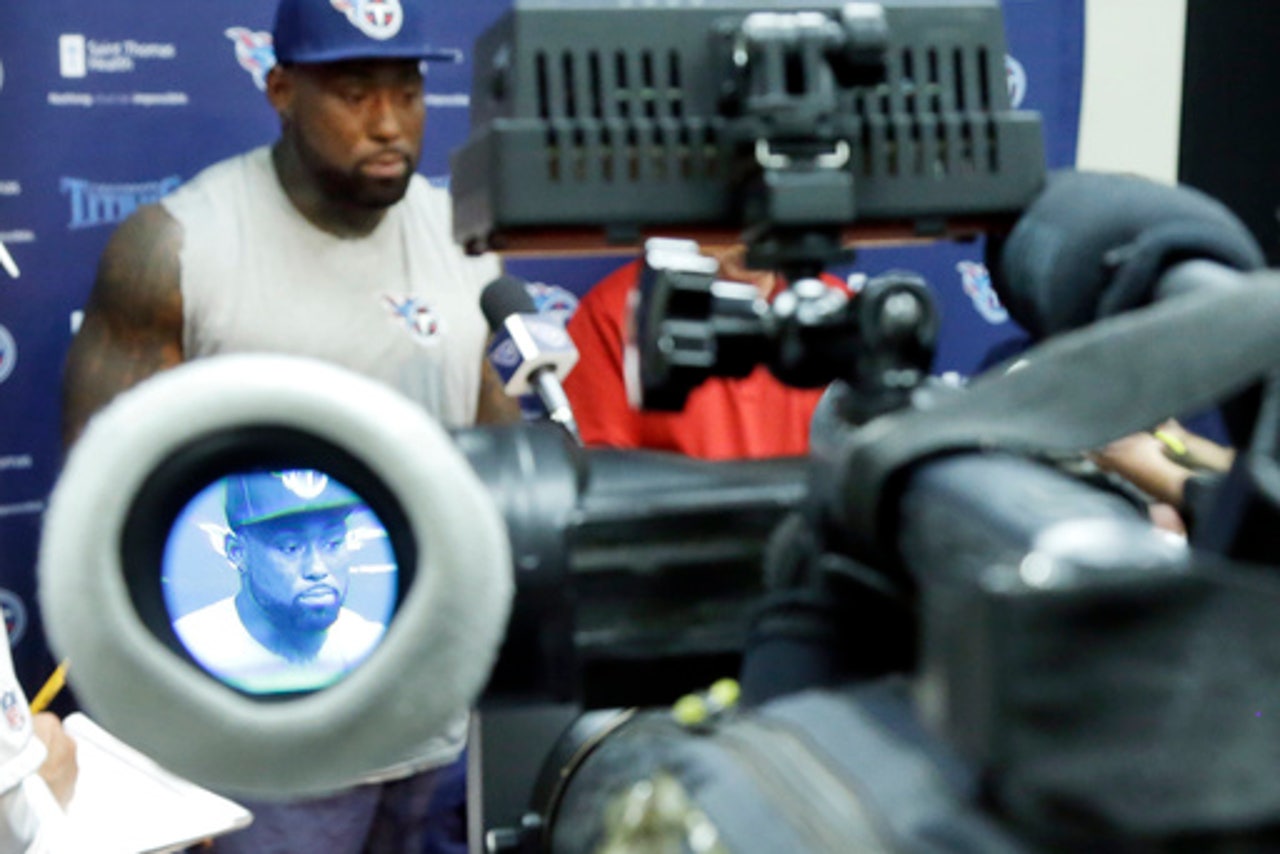 NASHVILLE, Tenn. (AP) Veteran Tennessee Titans tight end Delanie Walker usually ignores rookies until they make the roster. Heisman Trophy winner Derrick Henry is proving to be the exception.
Tennessee's rookies reported for work Monday, and the 6-foot-3, 247-pound running back out of Alabama has been turning heads around the building. Walker said Henry may be the biggest running back he's ever seen.
''I have been sizing up Henry, man. He's a big dude ...,'' Walker said. ''He's a good dude. I'm just messing with him, giving him a hard time because I feel like he's going to be a monster for this team. I usually don't talk to the rookies until they make the team, but he's one of the guys I think can help this team out.''
Coach Mike Mularkey has made it very clear he wants the Titans to run the ball to help out Marcus Mariota, and general manager Jon Robinson has been busy this offseason trying to surround the quarterback with a better supporting cast going into his second NFL season.
DeMarco Murray, picked up in a trade with Philadelphia in March, is the Titans' starter at running back. Tennessee is hoping the veteran regains his form of 2014 when he led the NFL in rushing with 1,845 yards. The 6-foot Murray, who weighs 217 pounds, has averaged 4.6 yards per carry in his five seasons.
Then there's Henry, who gives Tennessee what Robinson called ''thunder and thunder.'' Henry followed Mariota as the Heisman winner after setting both Alabama and Southeastern Conference records with 2,219 yards rushing. He also set an SEC record with 28 touchdowns.
If those numbers aren't impressive enough, the space Henry takes up simply walking down the hallway is eye-catching.
''Oh, he's a big dude,'' new cornerback Brice McCain said. ''Man, he's big, so straight ahead he's going to be a problem. ... He's a good addition to this team. I think he'll really help us out.''
Linebacker Kevin Dodd already got his own close look at Henry in the national championship game in January. Henry ran for 158 yards and three touchdowns in helping Alabama beat Dodd and Clemson for the national title. Dodd had three sacks himself in that game and wasn't sure how that might affect their relationship.
But Henry and Dodd have been working out together, and Dodd says they get along pretty well. He's glad Henry is his teammate now if only because he doesn't have to worry about trying to tackle the big running back.
''He is a big back and you have to wrap that man up by his legs to take him down,'' Dodd said. ''He is a really good back, and I am glad he's on my team.''
Walker just signed a two-year extension after the best season of his career with 94 catches for 1,088 yards and six touchdowns. The veteran tight end also couldn't be happier with the additions to the offense, including wide receiver Rishard Matthews signed away from Miami, veteran center Ben Jones and the top draft pick offensive tackle Jack Conklin.
''That's why I'm excited,'' Walker said. ''People say, `Oh you might not get as many catches as you did last year. I felt the total opposite. If our running game is big, I think I'll have more catches than I did last year.''
Notes: The Titans also agreed to terms Wednesday with sixth-round draft pick, offensive guard Sebastian Tretola of Arkansas. That puts seven of the Titans' 10 draft picks under contract, leaving only Dodd, right tackle Jack Conklin of Michigan State, and safety Kevin Byard unsigned.
---
Online:
AP NFL websites: http://www.pro32.ap.org and http://www.twitter.com/AP-NFL
---
Follow Teresa M. Walker at www.twitter.com/teresamwalker
---
---