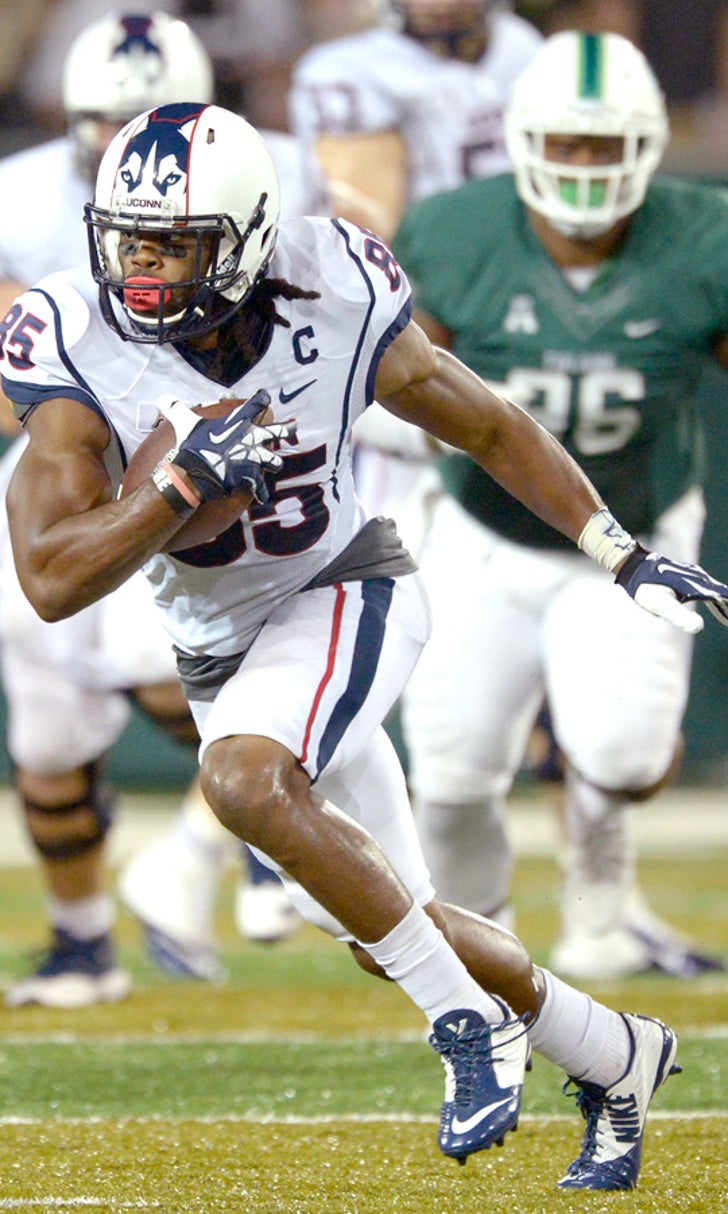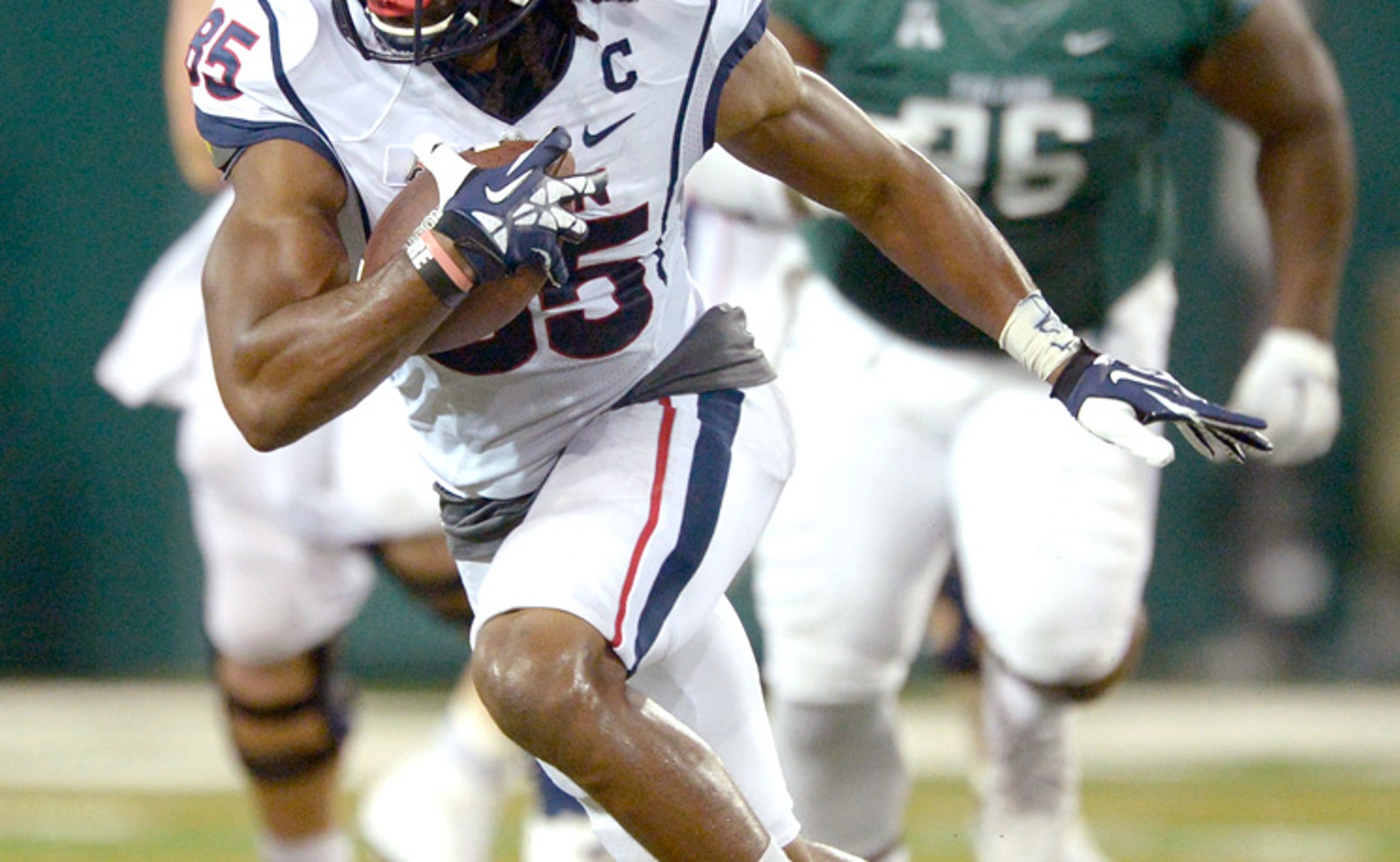 Rookie WR Geremy Davis embraces the David Tyree comparison
BY foxsports • May 11, 2015
When the New York Giants selected University of Connecticut wide receiver Geremy Davis in the sixth round of the 2015 NFL Draft, the decision makers immediately lauded him for his special teams. The Giants want Davis to become the team's next David Tyree after waiting several long years for a special teams ace like him. Of course, Tyree is remembered most for his iconic catch in Super Bowl XLII, but it was his consistent production on special teams that earned Tyree a trip to the Pro Bowl.
This isn't the first time Davis had an important decision maker bring up Tyree's name when addressing expectations for him. Davis' former head coach at Connecticut, Paul Pasqualoni, had hopes for Davis to emulate Tyree's game.
"He mentioned David Tyree all the time,'' Davis said of Pasqualoni to Paul Schwartz of the New York Post. "It was just kind of ironic, coach Pas said, 'You can be a David Tyree' and now I get compared to him, it brings a smile to my face.''
Becoming Tyree means embracing a selfless team role and Davis is ready to do that.
"He takes honor in that,'' Davis said of Tyree. "I'm trying to do the same thing and just take pride in whatever role I have. If I have to go in there and just block for the running back I'll take pride in blocking for the running back. Just keep trying to do my part.
"He used his special-teams ability and got to work in at wide receiver, so I'm hoping to follow that same pattern, if not get more rotation at wide receiver. I know I'm going to be a special-teams guy right now.''
Tyree, who works at the Giants' facility as the Giants' director of player development, is already rubbing off on Davis. He is taking Davis under his wing and offering him the advice that he once received as a rookie from all-time Giants great Amani Toomer.
"Just little things,'' Davis said. "He said when he first got here as a rookie, Amani Toomer told him, 'You have more time than you think.' That's just telling about patience and routes and releases. That's something he is trying to embed in me. And obviously he was a dominant special-teams guy so he's giving me little advice like how to bend on the edge rush and how to hold up in blocks and stuff.''
Throughout the Giants' rookie minicamp, Davis worked as a gunner and edge rusher on the special teams punt coverage team. He will look to carve out a permanent role here as we move through OTAs and training camp.
(h/t New York Post)
Photo Credit: Glenn Andrews/USA TODAY Sports 
---
---