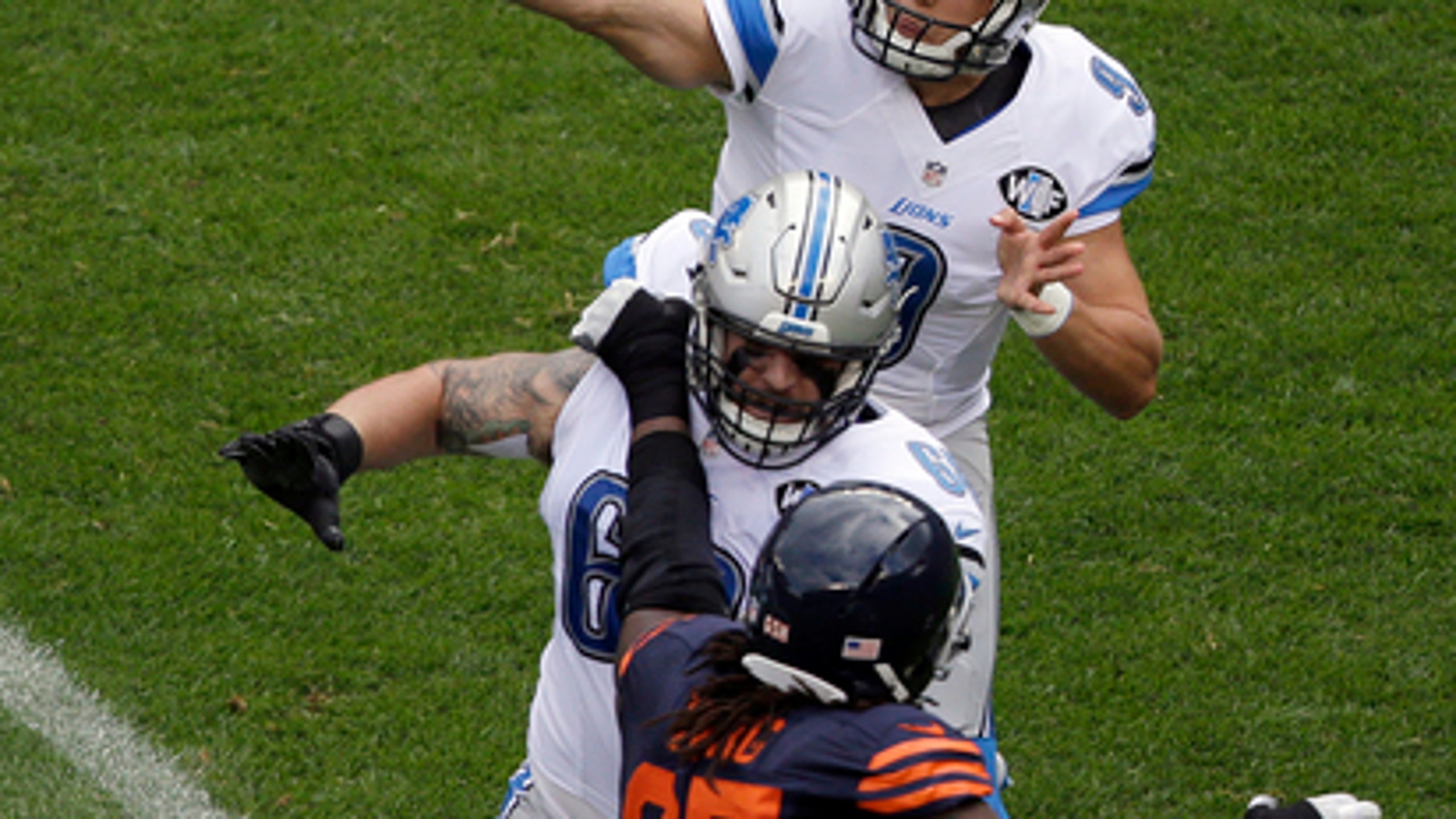 Rookie RB Howard delivers for Bears in 17-14 win over Lions
BY foxsports • October 2, 2016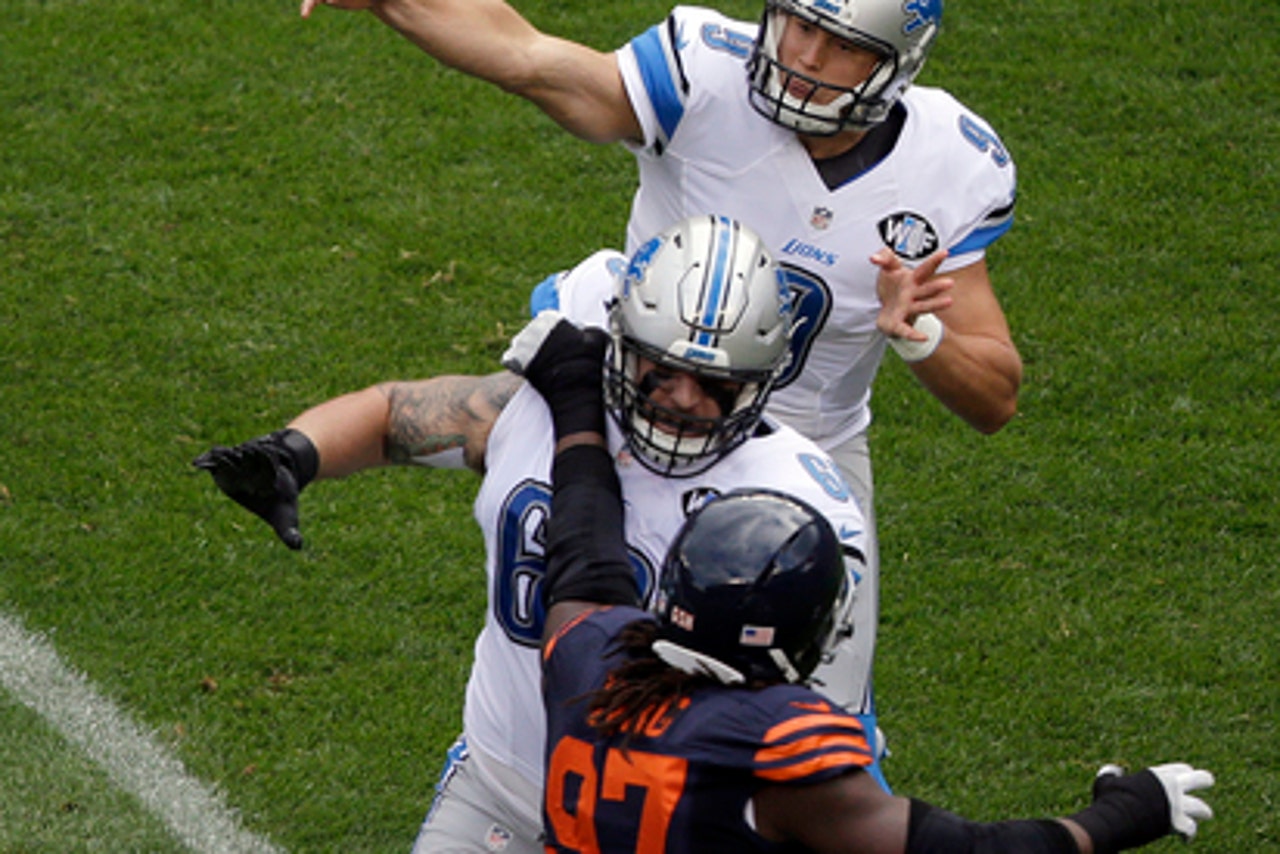 CHICAGO (AP) The Chicago Bears don't know who their quarterback will be going forward.
But they at least have one running back.
Rookie Jordan Howard had a breakout game, running for a career-high 111 yards to back a solid performance by quarterback Brian Hoyer, and the Bears picked up their first win of the season with a 17-14 victory over the Detroit Lions on Sunday.
''I always thought we were going to win, but I wasn't expecting 100 yards,'' Howard said. ''That makes it even better. Just getting a win, I'm very excited about that.''
The Bears were planning to use a committee approach after letting Matt Forte go as a free agent following last season. But with Jeremy Langford and Ka'Deem Carey hurt, it was basically a one-man show on Sunday.
Howard carried 23 times and gave the Bears' dormant running game a much-needed boost.
He ran through defenders and exposed holes in the line - an eye-opening performance for a running back who followed quite a path to the NFL.
Howard transferred to Indiana last year after UAB shut down its program and was drafted by the Bears in the fifth round after averaging 134.8 yards rushing for the Hoosiers.
''I think we noticed pretty early on Jordan is a big back,'' coach John Fox said.
''We knew that coming out of the University of Indiana. I think the thing that we didn't know is the quickness of his feet and the vision that he has. I think he's outstanding and we will ride him pretty good moving forward.''
Here are some things learned as the Bears (1-3) also stopped a six-game home losing streak as well as a six-game slide against Detroit (1-3):
WHO'S AT QB? Brian Hoyer might have given Fox something to think about in filling in for the injured Jay Cutler.
Hoyer threw for 302 yards and two touchdowns in his second straight start with Cutler nursing a sprained right thumb.
The next game is at Indianapolis. And if Cutler is healthy, who starts?
''I'd like to enjoy this for at least a few hours,'' Fox said.
Hoyer shrugged off a similar question, saying, ''It's my role to do whatever's asked of me. Today, I'm going to enjoy the victory. Whatever they say to me tomorrow, then that's what I'll prepare to do. I think that's being a professional about it.''
STRUGGLING LIONS: The Lions dropped their third straight, with Matthew Stafford struggling to find open receivers and a short-handed run game once again unable to get going.
Stafford was 23 of 36 for 213 yards. Marvin Jones Jr. had 74 yards receiving after setting a career-high with 205 yards against Green Bay the previous week.
The Lions managed just 66 yards rushing and 263 in total offense.
''We were just not sharp at all,'' coach Jim Caldwell said. ''There was no rhythm to it. That's my fault.''
DOWN ON DEFENSE: The Lions' defense clearly missed the injured Ezekiel Ansah and DeAndre Levy, considering they gave up 408 yards to a team that came into the game 27th in total offense.
Ansah sprained his ankle two weeks ago in Detroit's loss to Tennessee and didn't return to the game. Levy has a quadriceps injury. He missed much of last season with a hip injury.
CORNERBACKS COME THROUGH: Bears cornerbacks have three interceptions, matching their total of last season.
Jacoby Glenn and Deiondre Hall each picked off Stafford deep in Chicago territory on Sunday, helping Chicago beat Detroit for the first time since 2012.
They were pressed into action early in the season because of injuries to Kyle Fuller (knee) and Bryce Callahan (concussion, hamstring).
The other interception by a Chicago cornerback was by Tracy Porter in the opener at Houston. Fuller had two interceptions last season and Porter one.
SLOW STARTS: After taking halftime leads in the first two games, the Lions have been outscored a combined 38-13 in the past two.
''We just have to keep fighting and keep practicing,'' tight end Eric Ebron said. ''I have no clue. We ball out all week, 100 percent effort all week and we get to Sunday and we have no idea why. It's a bad drought we have and we have to get ourselves out of there.''
---
Online:
AP NFL website: www.pro32.ap.org and www.twitter.com/AP-NFL
---
---