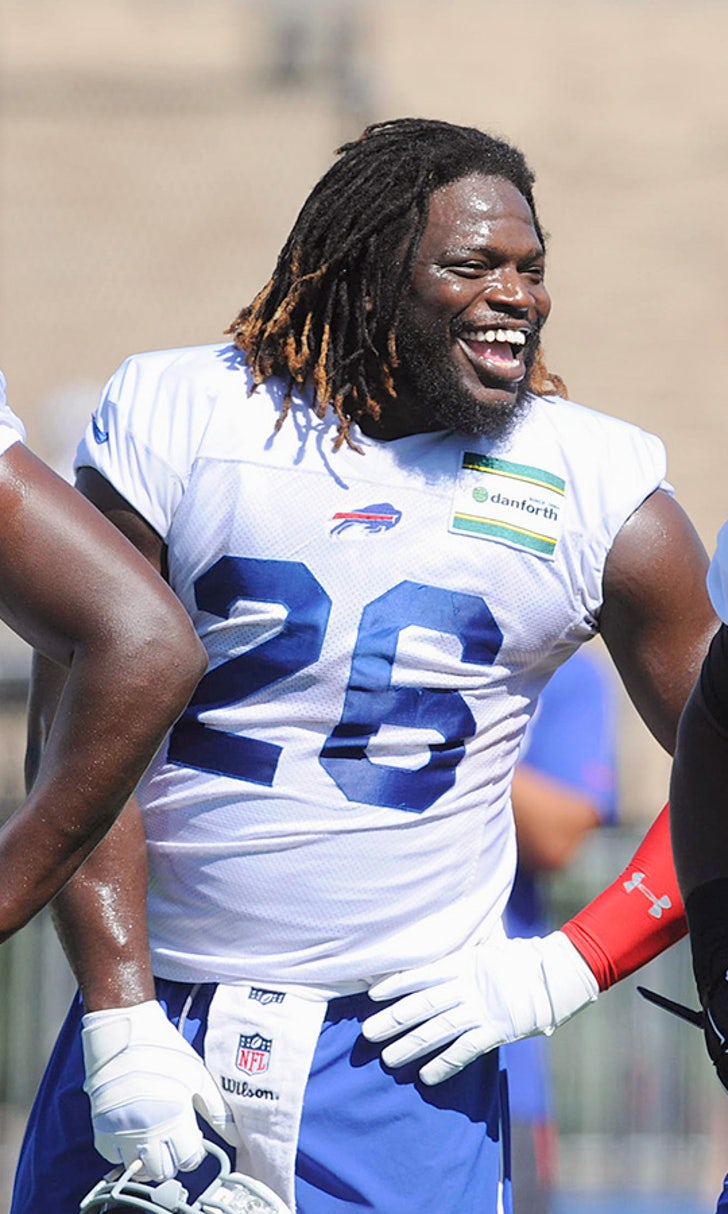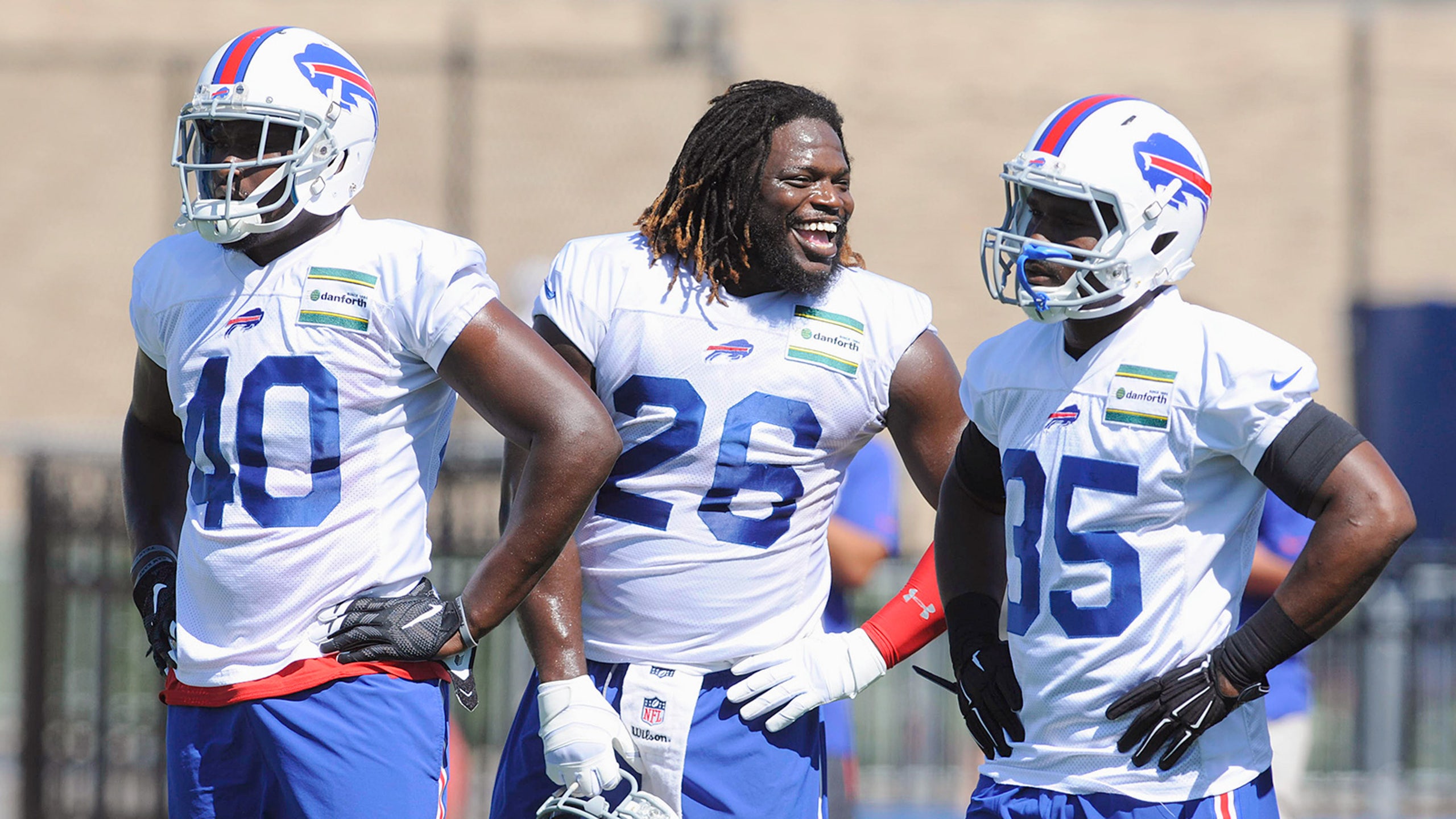 Rookie Karlos Williams on track to win No. 2 RB job with Bills
BY foxsports • August 17, 2015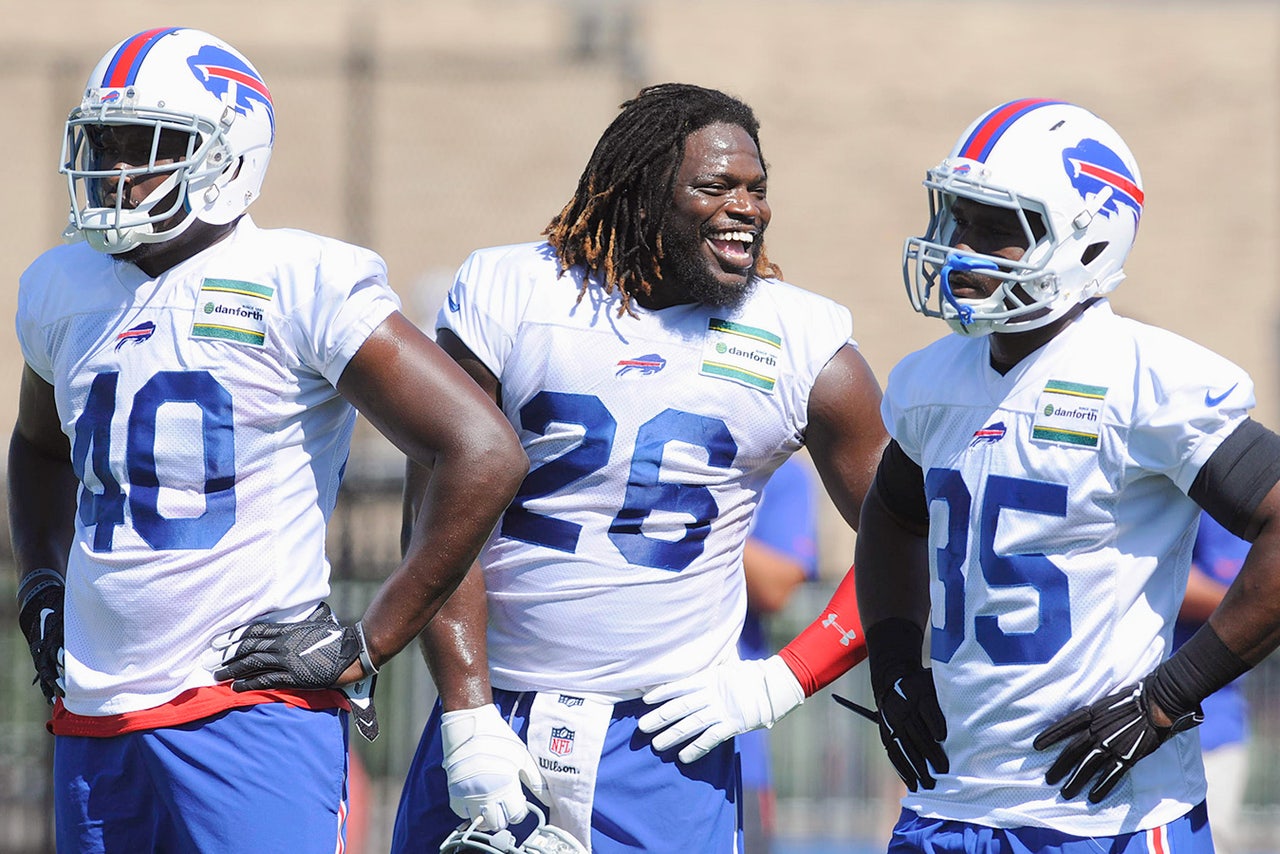 Entering training camp, the Buffalo Bills had a strong stable of running backs on the depth chart. Led by LeSean McCoy, Fred Jackson, Anthony Dixon, Bryce Brown, and rookie Karlos Williams made up a five-headed attack at running back.
Since training camp began, however, the number of reliable and healthy backs has plummeted. McCoy has been relatively healthy, but his running mates have not. Jackson is sidelined with a hamstring injury, Dixon is out with a calf injury, and Brown has a case of fumblitis.
That leaves McCoy and Williams as the only "reliable" backs ready for game action. And because of that, Williams has a good shot of winning the No. 2 running back job.
"There's a really good chance," Williams said via Tyler Dunne of the Buffalo News. "But it's part of the process. There are always ups and downs during camp. You never know who's going to come back and how long guys are going to be out. You've just got to be able to take advantage of the opportunity in front of you every day. I'm going to continue to do that and hopefully that builds trust and confidence within the coaches in me to be able to play early."
Williams played well in the team's first preseason game, carrying the ball 14 times for 40 yards and a touchdown. While his yards per carry doesn't look strong, he also caught two passes for 23 yards, showing his versatility out of the backfield. Head coach Rex Ryan took notice and is pleased with the rookie's play thus far.
"He did better than OK in the game and he's done better than OK on the practice field," Ryan said. "We all saw it coming. I've been really impressed with him throughout camp."
Gaining the coach's confidence is huge, especially when it's lacking greatly in Williams' competition, Brown. The fastest way to find yourself on the bench is by fumbling the ball, and that's exactly what Brown's done this offseason.
Of course, Brown isn't the only running back Williams has to beat out. He also has to overtake veteran Fred Jackson. While watching from the sidelines, Jackson has definitely taken notice of Williams' increased reps in practice.
"It's definitely something you are aware of," Jackson said. "We have a lot of talent in the backfield right now. In my situation, I'm confident in myself. I know what I bring to the table. We're competing against each other but we're not out for each other. At the end of the day, you want to win football games."
When all the running backs do get back and healthy, the Bills will have a difficult decision to make with regards to who to keep and who to leave off the 53-man roster. Having five running backs on the roster isn't likely, leaving at least one back on the outside looking in. A heavy dosage of the running game is expected from Ryan and the Bills this season, but McCoy's backups have yet to be determined.
(h/t Buffalo News)
---
---