National Football League
National Football League
Romo, Tebow face Week 16 tests
Published
Dec. 20, 2011 12:00 a.m. ET

Though I end just about every night in the summer months staring at the ceiling, looking forward to that beautiful moment when all the 1:00 p.m. games kick off simultaneously on NFL opening weekend and appreciate a good Thanksgiving Day slate of games, there's no better week in an NFL season than Week 16.
Every year, regardless of how we got there, seemingly two-thirds of the league is somehow still mathematically alive for the playoffs, team and individual records are always within arm's reach of being broken and half the league's head coaches and quarterbacks are on some sort of hot (or somewhat warm) seating apparatus. Oh, and there's the giant elephant in the room even the most casual NFL fan (or significant other of a casual NFL fan) is aware of: The Fantasy Football Finals.
I was in a busy New York City bar on Monday night and had a heartfelt conversation with the guy next to me about loyalty. Not loyalty to a spouse, loyalty to a company, or loyalty to a friend. Nope, loyalty to a fantasy football team's first round pick.
"I drafted Michael Vick first overall back in August, but I stuck with him," said the guy, who was making one joke after another about the lights being out in San Francisco. ("Get Tebow there. He'll turn 'em on!")
"I started Matt Moore when Vick was hurt, but never considered cutting or trading him. He was my first rounder. I stuck with him until the end, and last week — when I needed him most — he came up huge. That's loyalty, man."
Week 16 makes you say and do crazy things. It's part of what makes it so special.
I didn't fare too well with my Week 15 picks, missing on all of the big upsets — but taking risks on two others (Vikings over Saints; Broncos over Patriots) that were complete misfires. Week 15 marked my worst week in "Cheat Sheet" history. But, like the Vick owner, I ask you to stick with me. Here's to doing a bit better this weekend.
Week 15 record: 5-11
Overall 2011 record: 150-74 (66.9 percent)
Week 16 Cheat Sheet trivia question of the week
Tom Brady threw two touchdown passes in the Patriots' 41-23 win over Denver. He now has 35 passing touchdowns on the year and joins Brett Favre as the only quarterbacks in NFL history to pass for at least 35 TDs in three different seasons. Three other players have had two 35-plus touchdown pass seasons in their career. Who are they?
Week 16 Impress your colleagues water cooler fact of the week
The 49ers haven't given up a rushing touchdown this season. No team in NFL history has gone through a regular season without giving up a rushing touchdown. Now, on to the picks:
Thursday night
Houston at Indianapolis: A game that had absolutely zero national intrigue a few days ago might be of particular interest in the Minneapolis, St. Louis, Miami, Cleveland and Washington, D.C. markets Thursday night.
Andrew Luck was all but inked in pen to go to Indy with the first pick in the 2012 draft, but if the Colts somehow go on a run and win their next two games, things could get awfully interesting come draft time. If the Vikings or Rams — teams with young quarterbacks of the future already in-house — own the first pick, the possibility of a traded selection suddenly becomes a very real possibility. Then it's anybody's ballgame and the Andrew Luck Sweepstakes is officially back on.
As for this one, Houston's offense isn't great, but the defense is simply too good to let Dan Orlovsky, a former Texans backup, beat them.
The pick: Texans 23, Colts 16
Saturday, 1:00 p.m. games
Jacksonville at Tennessee: Atlanta Falcons cornerback Dunta Robinson has a bright future in TV. Some might prefer Mike Mayock's technical breakdown of the three-technique or Jon Gruden's "This guy" routine every Monday night, but I'll take Robinson's approach to analyzing the game over both of those analysts.
Robinson's thoughts on the Jaguars receivers, following last week's 41-14 blowout in Atlanta: "Those guys are [bleep]ing jokes," Robinson said per Vito Stellino of the Florida Times-Union. "Those guys couldn't get a [bleep]ing receiver if it hit them in the head."
Guess what? He's right! If Jacksonville drafts anything other than a wide receiver with their first round pick this April (Justin Blackmon, Michael Floyd and Alshon Jeffery all work), I'd be very, very, very surprised.
The pick: Titans 24, Jaguars 16
Miami at New England: Tom Brady threw two touchdown passes in Sunday's win over the Broncos, giving him 13 games with at least two touchdown passes this season. The NFL record for the most two-touchdown passing games in a single season is 15 by Dan Marino in 1984.
Brady can get one step closer with a two-touchdown performance over Marino's former team this weekend. With the prospect of home-field throughout the playoffs still out there, he'll do it. In the first quarter.
The pick: Patriots 31, Dolphins 17
Cleveland at Baltimore: The Ravens had their fourth road clunker of the year on Sunday, forgetting to show up for a must-win in San Diego on national television. Baltimore's now 3-4 on the road this season, with each one of those losses looking worse than the one before it.
Amazingly, though, the Ravens still control their own destiny in the AFC North and can secure a first round bye and at least one home playoff game, if they win their next two games.
Whether they do that or not, Joe Flacco needs to shave that hideous thing on his face. Immediately. I'm not sure if he's trying to be a hipster, trying to be ironic, or if he just genuinely likes the look, but he's giving all Jersey Shore natives a terrible name with that monstrosity of a mustache.
The pick: Ravens 27, Browns 14
Oakland at Kansas City: Another reason to love Week 16? Because it could set up this possible scenario for Week 17: If — and I know, it's a big "if" — the Chiefs beat the Raiders at Arrowhead on Sunday and both the Broncos and Chargers lose this weekend, we'll have a Week 17 win-and-in game between the Chiefs (led by Denver's Week 1 starter, Sir Kyle Orton) and the Broncos (led by that Tebow kid) with a division title and home playoff game on the line. It's possible.
Seeing the way the Chiefs rallied and played for Romeo Crennel last Sunday versus the Packers, I can't pick against them at home.
The pick: Chiefs 24, Raiders 17
Minnesota at Washington: TV can be weird sometimes. The same day HBO announced it won't be bringing back "Bored to Death" and the amazing Ted Danson-Jason Schwartzman friendship for another season, I saw 20 commercials with the Geico Caveman and Brian Orakpo — a friendship America could certainly do without seeing more of next year.
Orakpo's other friends — the ones on his defensive unit — should get the best of a Minnesota team that looked flat-out quit on Leslie Frazier last Sunday in the second half versus the Saints.
The pick: Redskins 27, Vikings 14
St. Louis at Pittsburgh: Whether it's Roethlisberger on a bad ankle, Charlie Batch, Dennis Dixon, Kordell Stewart, Neil O'Donnell, Bubby Brister or Mark Malone under center, the Steelers will find a way to beat the Rams on Sunday. Want a reason to tune in to this one after it's decided in the first six minutes?
Hines Ward has two games left to get the nine catches he needs to reach 1,000 career receptions. Only seven players in NFL history have topped that threshold. Ward only played eight snaps Monday night, but could expect an increased workload if this one gets out of hand early.
The Pick: Steelers 20, Rams 3
Arizona at Cincinnati: Jeff Blake, Boomer Esiason, some downright terrible times throughout the 1990s — the Cardinals and Bengals will forever be linked in my eyes. Though nobody expected this one to have any sort of playoff implications tied to it when the schedules were announced in the Spring, it ends up being a very intriguing Week 16 matchup.
This Cardinals defense might be the best young unit in the entire league. After getting torn up in the first six weeks of the season, they've quickly become strung together in an incredible second half to the season.
Credit Ray Horton, credit Ken Whisenhunt and credit a cast of unsung rookies and second-year guys like O'Brien Schoefield and Daryl Washington who've stepped it up down the stretch. The Cards have won six of seven, and it's not because of that offense.
They'll win another one here, seriously complicating things in the AFC playoff picture.
The Pick: Cardinals 17, Bengals 13
Tampa Bay at Carolina: I have a new favorite guy involved with the NFL. His name is Jordan Senn.
No, he's not an locker room attendant, a snarky blogger or a member of the league PR office. He happens to be the Panthers' starting middle linebacker. Last week, Senn — a 235-pound pip squeak of a linebacker — was credited with 14 tackles, an interception and a forced fumble in Carolina's upset win at Houston.
Yes, Jon Beason will be back in the lineup next year and the Panthers D will be much improved in 2012. But I'll always have a place in my heart for my man Jordan Senn and what he did in the final weeks of the 2011 season.
Look for him to do some more damage against that putrid Bucs team on Sunday.
The Pick: Panthers 24, Buccaneers 13
Denver at Buffalo: Poor Bills fans. Once upon a time, their team was 5-2, the toast of the league and atop the AFC East standings with a tiebreaker over the Patriots. The Bills are now 5-9, straddled with a $50-plus million contract for a quarterback who's been among the league's worst players over the past eight weeks and boasting a defense that couldn't stop a mid-level college team.
It's amazing to think that CBS sent Jim Nantz and Phil Simms — the network's No. 1 broadcast team — to cover Buffalo games in consecutive weekends this fall. Though your grandkids will never believe you when you tell them, this team really was relevant at one point during the 2011 season.
Tebowmania may have quieted down a bit this week, but he'll get the win on Sunday. The Bills are done. They were done a month ago.
The Pick: Broncos 20, Bills 16
New York Giants at New York Jets: With both New York teams laying massive eggs in their "must win" games last Sunday, this one has a decidedly different feel to it than we expected it would when I labeled it the "Game of the Year" back at the 2011 midseason point.
Giants fans have spent the entire week calling Mike Francesca's radio show to moan about Eli Manning's inability to win December games at home, while Jets fans are so disgusted with Brian Schottenheimer's offense they're ready to let Rich Kotite back in the building.
There's a collective dread throughout the greater New York metropolitan area over the two local football squads, a sign that the holiday season is certainly here. This one's got all the makings for a wild finish that ends in a game-losing blooper instead of some game-winning triumphant act.
I'm taking the Giants — who stunk a little less than the Jets last week — to win in a wacky one.
The Pick: Giants 23, Jets 20
Saturday, 4:00 p.m. games
San Diego at Detroit: The Lions are a win over the Chargers away from their first playoff berth in 11 years, and the reason they're in such a promising situation is their All-World duo at quarterback and receiver.
Matt Stafford and Calvin Johnson took it to another level last Sunday, bringing the Lions back from a 13-point deficit in the final eight minutes in Oakland. Stafford has 34 touchdown passes on the year, already a franchise record.
Look for Stafford and Johnson to link up a few more times on Sunday in what should make for a very festive Lions postgame locker room scene.
Nate Burleson, a guy who just never shuts up, should be mic'd up for that postgame celebration alone. He never disappoints when the microphones are near.
The Pick: Lions 34, Chargers 23
San Francisco at Seattle: Winners of three straight games and owners of a 7-7 record, the Seahawks are one of the great storylines from the second half of the 2011 season. That storyline might not be finished yet.
If the Seahawks win their last two games and finish in a three-way tie with any other two teams at 9-7 — which includes Atlanta (9-5), Detroit (9-5), Dallas (8-6), Chicago (7-7) and the New York Giants (7-7) — they would advance by virtue of having a better NFC record.
It's possible, but if either Atlanta or Detroit wins one more game, the Seahawks are out. The 'Hawks will find a way this weekend, and then will promptly put their "Saints Number 1 Fans" t-shirts on for Monday night.
The Pick: Seahawks 24, 49ers 20
Philadelphia at Dallas: How many fantasy football owners had Sammy Morris starting for them last Saturday night versus the Buccaneers? Good question. I've researched all the major fantasy football websites, and it appears as though not one owner in any league anywhere had the foresight to go with the recently signed Morris in their fantasy league playoffs.
The rejuvenated veteran, a guy very few folks around the league even knew was on the Cowboys roster, carried the rock 12 times for 53 yards in the Dallas win.
I know the Eagles are hot and suddenly playing the football we expected them to back in August when everyone tripped all over themselves to award Philly the Lombardi Trophy, but I like the Cowboys to finally put an end to the Dream Team's "Nightmare Season" on Sunday. Tony Romo will come up big in a huge spot.
Hey, there's a first for everything.
The Pick: Cowboys 31, Eagles 28 (OT)
Sunday Night
Chicago at Green Bay: Suddenly, the perfect Packers resemble a bit of a patchwork M*A*S*H unit. Linemen Bryan Bulaga, Derek Sherrod and Chad Clifton should all be out for Sunday night's game because of injuries, while Greg Jennings and running backs James Starks and Brandon Saine will be out, too.
The Bears offense is a mess, but that defensive front seven could cause problems for Aaron Rodgers playing behind a beaten up offensive line.
I'll take the Packers at home, but this is no cake walk.
The Pick: Packers 24, Bears 16
Monday Night
Atlanta at New Orleans: The Falcons seem to be peaking at the right time this year, but they've historically had issues with the Saints in New Orleans.
This one will be on Monday Night Football, which means the following — Drew Brees will go bonkers, Sean Payton will call an exquisite game and Jon Gruden will undoubtedly leave a pool of saliva in the broadcast booth, drooling from what the Saints offense is able to accomplish on a fired up Falcons D.
Atlanta's had a great year, but they haven't locked in any playoff berths yet. It's going to come down to their Week 17 meeting with the Bucs.
The Pick: Saints 31, Falcons 23
Reader email of the week
Peter,
Did you happen to see this jersey worn by a Cardinals fan at last weekend's Arizona-Cleveland game? It was a custom-made number jersey with the word "JUGGERNAUT" on the back. I've seen a lot of bad jerseys over the years, but I think this one was the worst. Do you agree?
Paul, Columbus, Ohio
Paul,
I'm always amazed by the process that goes into the making over a truly terrible custom jersey. There are so many different times along the timeline — the visit to the NFLShop.com website, the entering of the credit card information, the moment before it's put on — where the offender can get out of wearing an awful jersey to the stadium. And yet, with all those moments in time and chances to reverse course along the way, we still get terrible custom made jerseys every week at every NFL stadium. The worst one I ever saw, though, was at Giants Stadium about five years ago. It was an Eagles fan in a custom-made Philadelphia jersey with the words "SUCK ME" across the back. Yep, SUCK ME. We'll never see a worse one than that.
Week 16 Cheat Sheet trivia answer
The other three quarterbacks in NFL history to throw more than 35 touchdown passes in two different seasons were:
---
---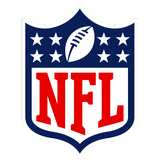 Get more from National Football League
Follow your favorites to get information about games, news and more
---