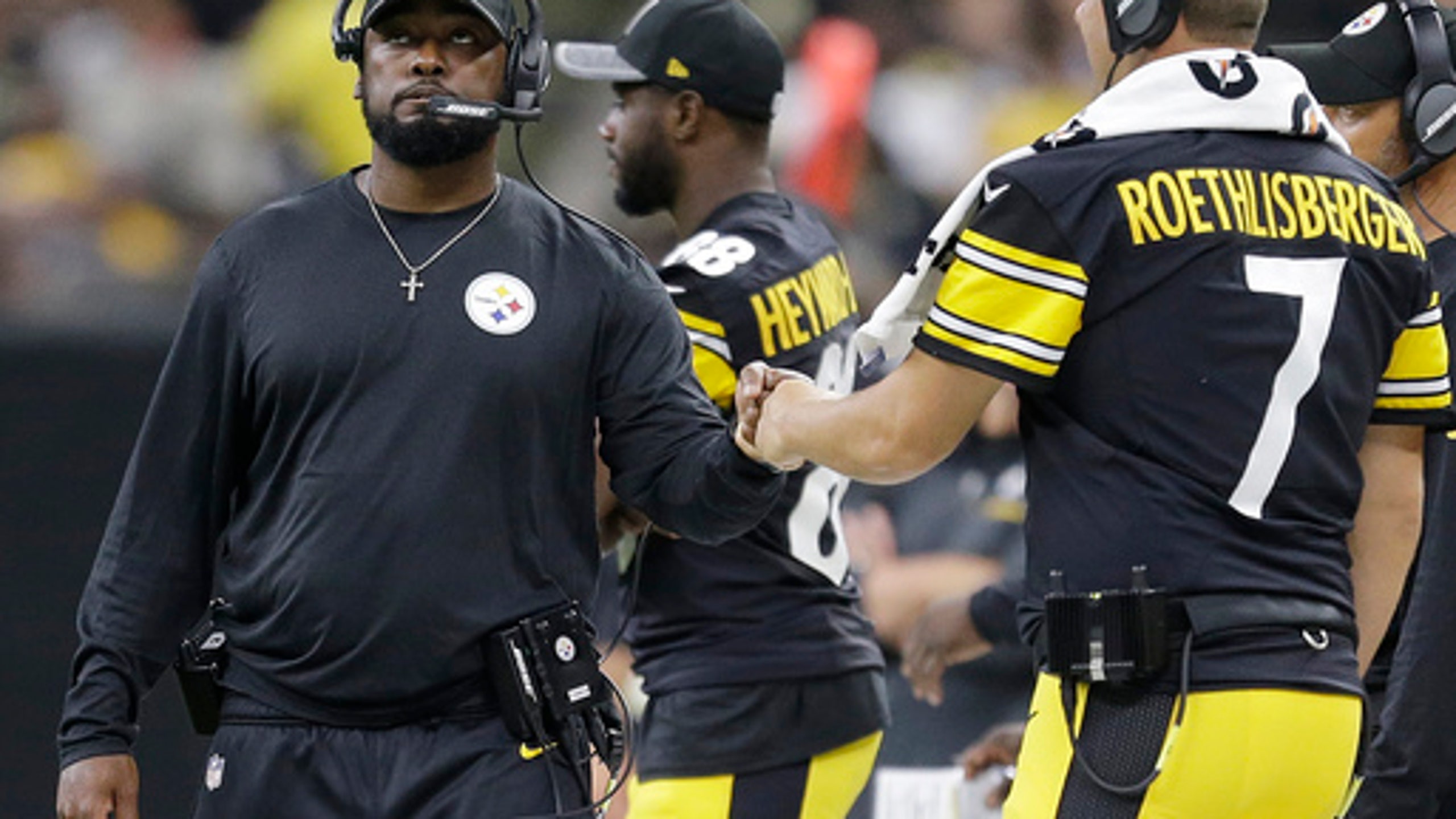 Roethlisberger sharp, Steelers top Saints 27-14
BY foxsports • August 27, 2016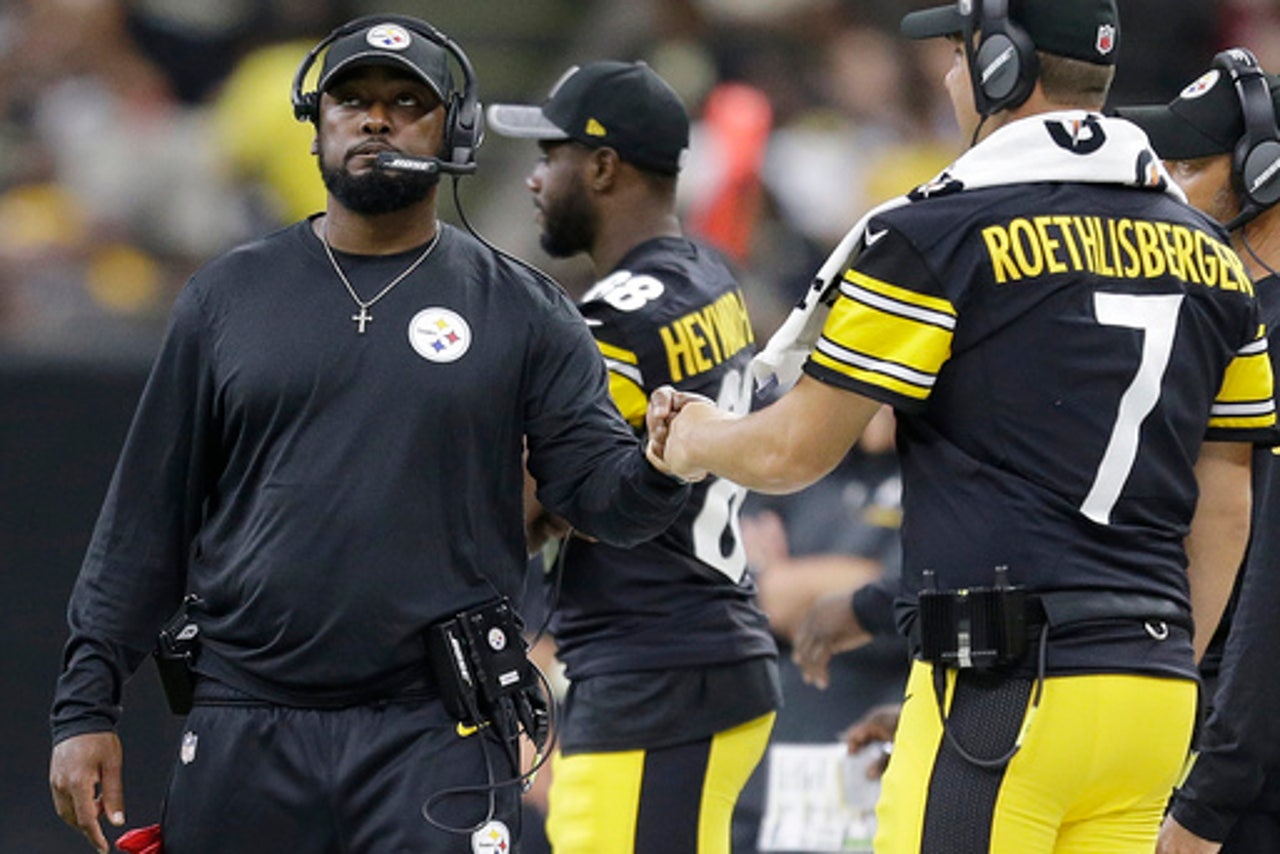 NEW ORLEANS (AP) Ben Roethlisberger has played only two series this preseason, which might be all he needs.
Roethlisberger torched New Orleans for 148 yards and two touchdown passes in his first action this preseason, then got the rest of the game off while the Steelers rolled to a 27-14 victory on Friday night.
''We were looking for some production and he gave us some production,'' Steelers coach Mike Tomlin said of Roethlisberger, who completed 12 of 17 passes. ''Thankfully he did it in a small number of (snaps), so we got him in and got him out.''
Roethlisberger, who sat out of the first two preseason games, opened by leading a 14-play, 76-yard drive on which he converted two third downs and found tight end Jesse James for a 5-yard score. His next series was highlighted by his 57-yard scoring pass down the left sideline to Antonio Brown, also playing for the first time this preseason.
Pittsburgh running back Le'Veon Bell also made his preseason debut, gaining 21 yards on three carries, but his lost fumble in the second quarter led to Drew Brees' only TD pass. Brees' strike went to Willie Snead, who made a difficult juggling catch as he landed on his back following a collision near the back of the end zone.
Brees had a difficult night behind a struggling offensive line. It didn't help that starting left tackle Terron Armstead left unexpectedly in the first half. Brees completed 9 of 12 passes, but for only 78 yards. One of his better throws connected with newly acquired tight end Coby Fleener for 26 yards, but it was called back for holding on Armstead.
''Execution - actually blocking people - seemed to be the problem,'' Saints right tackle Zach Strief said. ''I know this - I don't know that I ever felt as responsible for our team doing poorly as I think we do as a group right now. That's tough and yet we deserve it and it will be on us to change it. Nobody else.''
The Saints have dropped all three preseason games.
Steelers backup Landry Jones went 19 of 22 for 206 yards, including an 8-yard touchdown pass to Sammie Coates. He also completed a 58-yard pass to Coates to set up Chris Boswell's 40-yard field goal.
ROOKIE WATCH
Steelers: Second-round pick Sean Davis started his third straight game as the slot cornerback. He's listed at safety but getting snaps at slot cornerback since an injury to 2015 second-round pick Senquez Golson. Linebacker Tyler Matekavich, a seventh-round pick, intercepted Garrett Grayson late in the game. Rookie DT Javon Hargrave sacked Grayson. First-round pick CB Artie Burns still has not played (left quadriceps).
Saints: Undrafted rookie receiver Tommylee Lewis, among the top playmakers in training camp, made a 31-yard TD catch from Grayson. Undrafted rookie cornerback De'Vante Harris was beaten over the top on Brown's long touchdown catch.
POSITION BATTLES
Steelers: Alejandro Villanueva started at left tackle for a third straight week and appears to have secured that spot over Ryan Harris, a nine-year veteran who won a Super Bowl with Denver last season. Veteran linebacker Arthur Moats started in place of Bud Dupree, who is working his way back from a groin injury.
Saints: Andurs Peat, New Orleans' top 2015 pick, started at right guard and did not play any snaps at tackle, as he had in the previous two games. Senio Kelemete started at left guard ahead of Tim Lelito, who later came in for Peat and Kelemete switched to the right side. The Saints did not have any field goal opportunities for Kai Forbath or Connor Barth.
INJURY UPDATE
Steelers: RT Marcus Gilbert (right elbow), DE Cam Heyward (right ankle), S Jacob Hagen (right leg), S Shamarko Thomas (right groin).
Saints: Armstead left for undisclosed reasons. Michael Hoomanwanui, one of the Saints' top blocking tight ends, was carted off (left leg). RB back Daniel Lasco, a seventh-round pick, was shaken up by a helmet-to-helmet hit by Pittsburgh's Vince Williams, who was flagged for a persona; foul. Lasco was down several minutes before walking to the sideline. Rookie DB Jimmy Pruitt (right leg) was helped off the field.
QUOTABLES
Steelers: ''Y'all want to talk about the game? That's all I'm going to talk about.'' -- Linebacker James Harrison, speaking to reporters for the first time since meeting NFL investigators regarding a 2015 report that he used performance enhancers.
Saints: ''We've kept things very simple up to this point and so it's not like we're out there with a great game plan and trying to trick people and throwing the kitchen sink at them.'' - Drew Brees.
---
Online:
AP NFL website: http://www.pro32.ap.org and AP NFL Twitter feed: http://www.twitter.com/AP-NFL
---
---