National Football League
National Football League
Rodgers out in Packers loss to Lions
Published
Dec. 12, 2010 12:00 a.m. ET

The Green Bay Packers couldn't find the end zone without Aaron Rodgers' arm to carry them.
The Lions knocked Rodgers out of the game and snapped a trio of dubious streaks in a 7-3 win Sunday. Drew Stanton threw a 13-yard touchdown pass to tight end Will Heller midway through the fourth quarter and Detroit held on.
Rodgers started his 45th straight game in the regular season since replacing Brett Favre in 2008, but that streak might be in jeopardy because of his second concussion this season.
The Lions (3-10) snapped a five-game losing streak overall, a 10-game slide against Green Bay and a 19-game skid against the NFC North in what was the NFL's worst slump within a division since the merger four decades ago.
Detroit's last division win was Oct. 28, 2007, at Chicago.
''Was it 20 games ago? Wow,'' center Dominic Raiola said. ''There were a lot of streaks.''
Rodgers was hit hard by Amari Spievey and Landon Johnson in the second quarter. Green Bay took a timeout after Rodgers got up slowly, perhaps to give him time to recover, then he was sacked on the next play. He finished the drive, but didn't come back in the game. Rodgers also had a concussion in an overtime loss at Washington in October and played the following week.
''I can't really measure the level of a concussion at this point,'' Packers coach Mike McCarthy said. ''He'll go through the normal protocol this week. I was just told that his head is clear and he has a headache.''
Rodgers was not in the locker room when it was opened for the media.
When Rodgers was in the game, Detroit's pass rush, Green Bay's lack of a running game and a dropped pass led to his lackluster performance.
Rodgers was 7 of 11 for 46 yards with an interception that wasn't his fault. He threw a long, perfect pass to Greg Jennings late in the first quarter that the wide receiver bobbled and Spievey picked off.
That was just one of many missed opportunities for Green Bay (8-5) in a game it desperately needed to win for playoff positioning.
''I'm disappointed because it's a game we should've won,'' cornerback Charles Woodson said.
Green Bay had to hope the NFC North-leading Chicago Bears wouldn't beat New England later in the day to pad their lead in the division.
As poorly as the Packers played in Detroit, they had a shot to win in the final minute.
Seldom-used backup Matt Flynn got them to the Detroit 31 before turning the ball over on downs with an incomplete pass into the end zone just past a diving Jennings.
Instead of trying to simply pick up the first down, Green Bay opted for a high-risk, high-reward call.
''That was the play called in the huddle,'' Jennings said.
McCarthy took the blame.
''I probably shouldn't have put Matt in that position,'' he said.
The Lions took the final snap with 3 seconds left and Stanton, their third-stringer, threw a long pass that fell incomplete to run out the clock.
''That wasn't pretty, but it was beautiful,'' coach Jim Schwartz said.
The Lions hadn't held a team to three or fewer points since their last win against Green Bay on Sept. 11, 2005, when they won 17-3.
Green Bay and Detroit combined to have the first scoreless first half in the NFL this season, then struggled some more.
Late in the third quarter with a chance to tie the game, Detroit's Dave Rayner missed a field goal attempt.
The botched opportunity proved not to be costly for a team that has gotten its fair share of bad breaks during a season with six losses by five points or fewer, including a two-point setback at Green Bay.
''It's nice not to have to talk about why we couldn't pull out a close game,'' Raiola said.
Stanton, who had a QB rating of zero at one point late in the third quarter, was 10 of 22 for 117 yards with one TD and two interceptions to finish with a 39.4 rating.
He helped the Lions perfectly execute a screen play to Heller, who caught the pass behind the line of scrimmage and rumbled 13 yards for the winning score to cap a 12-play, 80-yard possession that took 6:37 off the clock.
''I'm sure they weren't expecting me to run it of all people,'' Heller said. ''It was a great call, a great drive.''
Flynn was picking the Lions apart on a possession that started on the Green Bay 10 and went to the Detroit 9, but threw an interception directly to linebacker DeAndre Levy in a crowded end zone. He finished 15 of 26 passes for 177 yards. He entered the game 10 of 20 for 69 yards with one interception in three seasons.
''We moved the ball, but we didn't finish, and a lot of that is on me,'' Flynn said.
NOTES: Lions LB Landon Johnson (neck), CB Brandon McDonald (broken arm), Packers LB Frank Zombo (knee) and FS Nick Collins (knee) were injured. ... Detroit started Stanton for a second straight week because Matthew Stafford (right shoulder) and Shaun Hill (finger on right hand) were inactive. ... The Packers were a victory away from the longest winning streak in the series. ... Less than an hour after the game, workers at Ford Field were removing ''LIONS'' from the end zones to get the stadium ready to host the New York Giants-Minnesota Vikings matchup that was moved because Metrodome's inflated roof collapsed in a snowstorm. ''That's kind of crazy,'' Raiola said. ''Who would I cheer for? Neither. That's why I might not come.''
---
---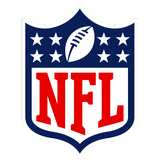 Get more from National Football League
Follow your favorites to get information about games, news and more
---