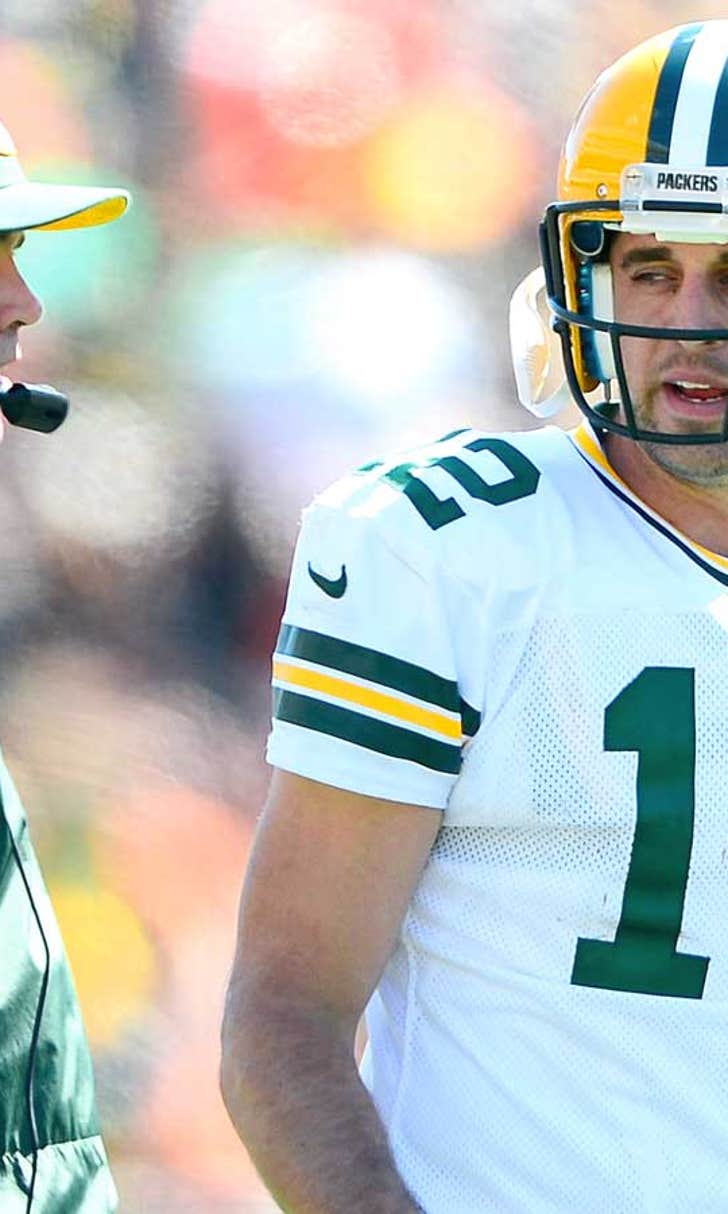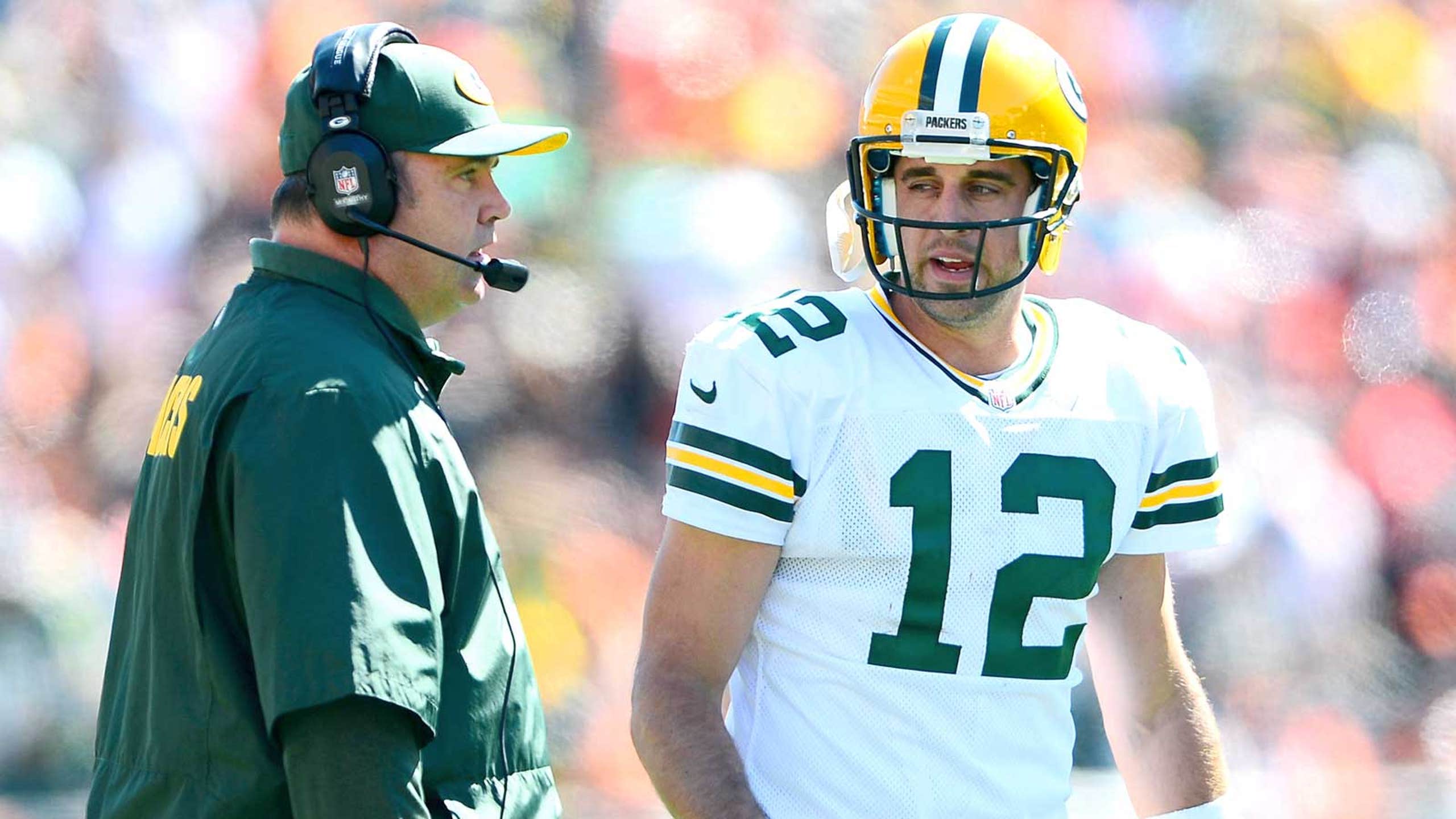 Rodgers, McCarthy have a little spat
BY foxsports • September 22, 2013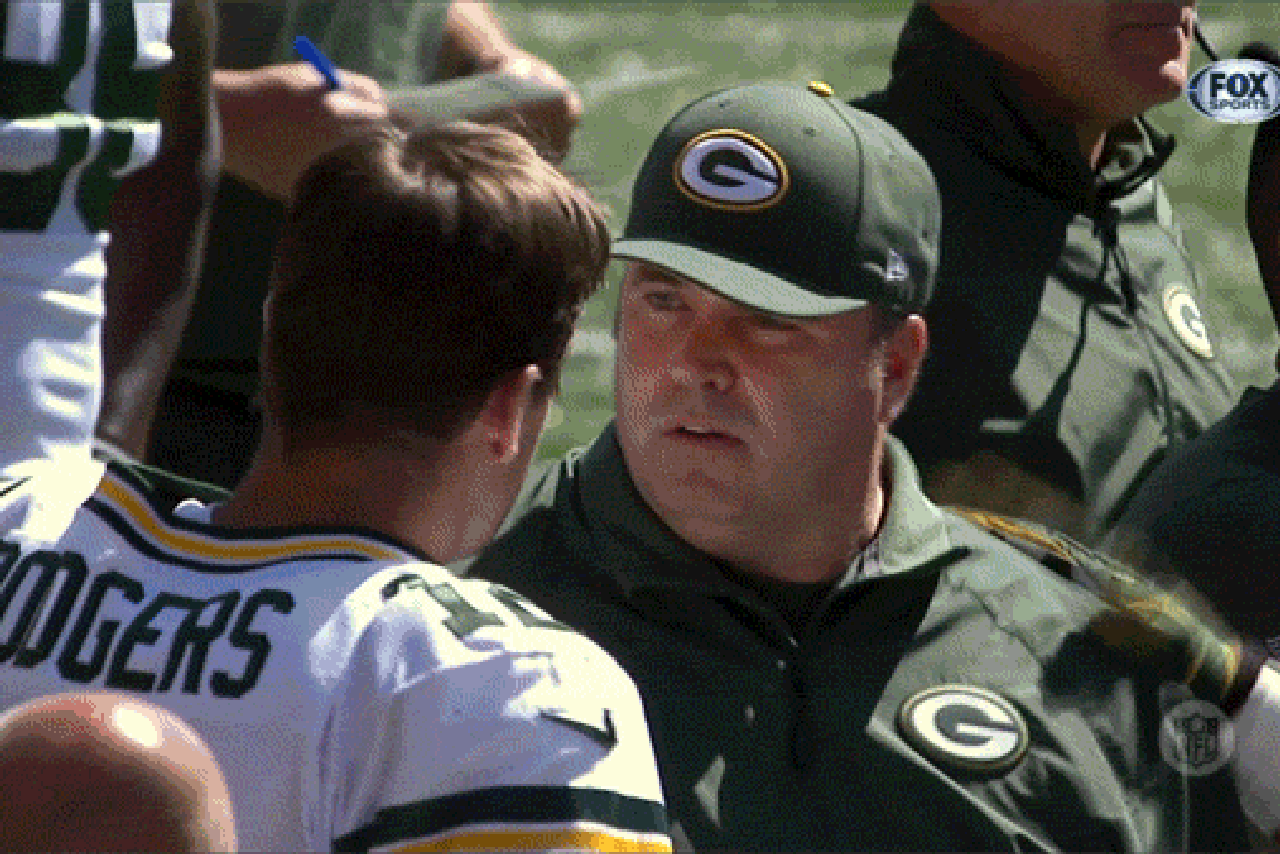 The Green Bay Packers responded to two early Cincinnati Bengals touchdowns Sunday with a 30-0 run.
That rally was helped along by four straight Bengals turnovers, but apparently that wasn't enough to keep Packers quarterback Aaron Rodgers and coach Mike McCarthy from jawing on the sidelines.
Above, you can see Rodgers and McCarthy expressing some displeasure with each other, with B.J. Raji trying to serve as a mediator, after the Green Bay offense could only manage a field goal after recovering an Andy Dalton's second-quarter fumble at the Cincinnati 21-yard line.
Only Rodgers, McCarthy and Raji know what was actually said, but here are a few of our best guesses:
• "No, sir, cheddar is the superior cheese!"
• "How many times do I have to ask you to stop asking if Melissa McCarthy is my sister?"
• "Will you just answer Ryan Braun's phone calls? I'm tired of delivering messages for him."
• "No, I won't do the discount double-check for you."
• "I liked you better when you wore a handlebar mustache." (GIF via The Big Lead)
---
---