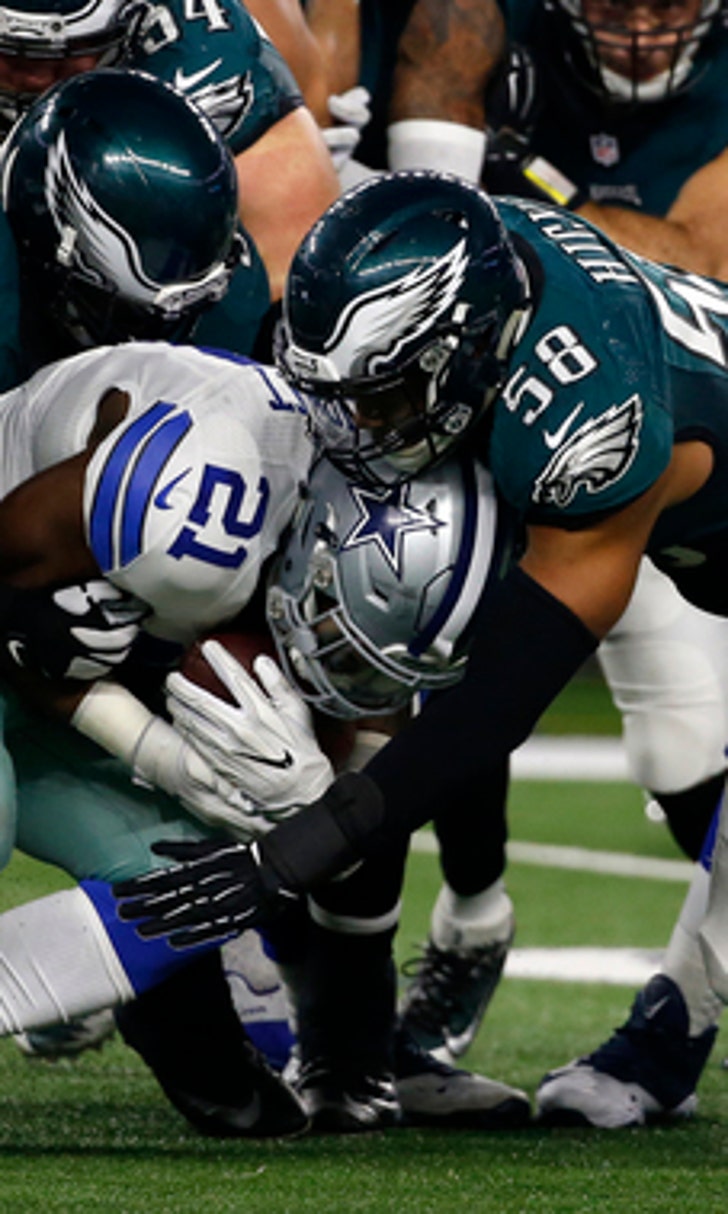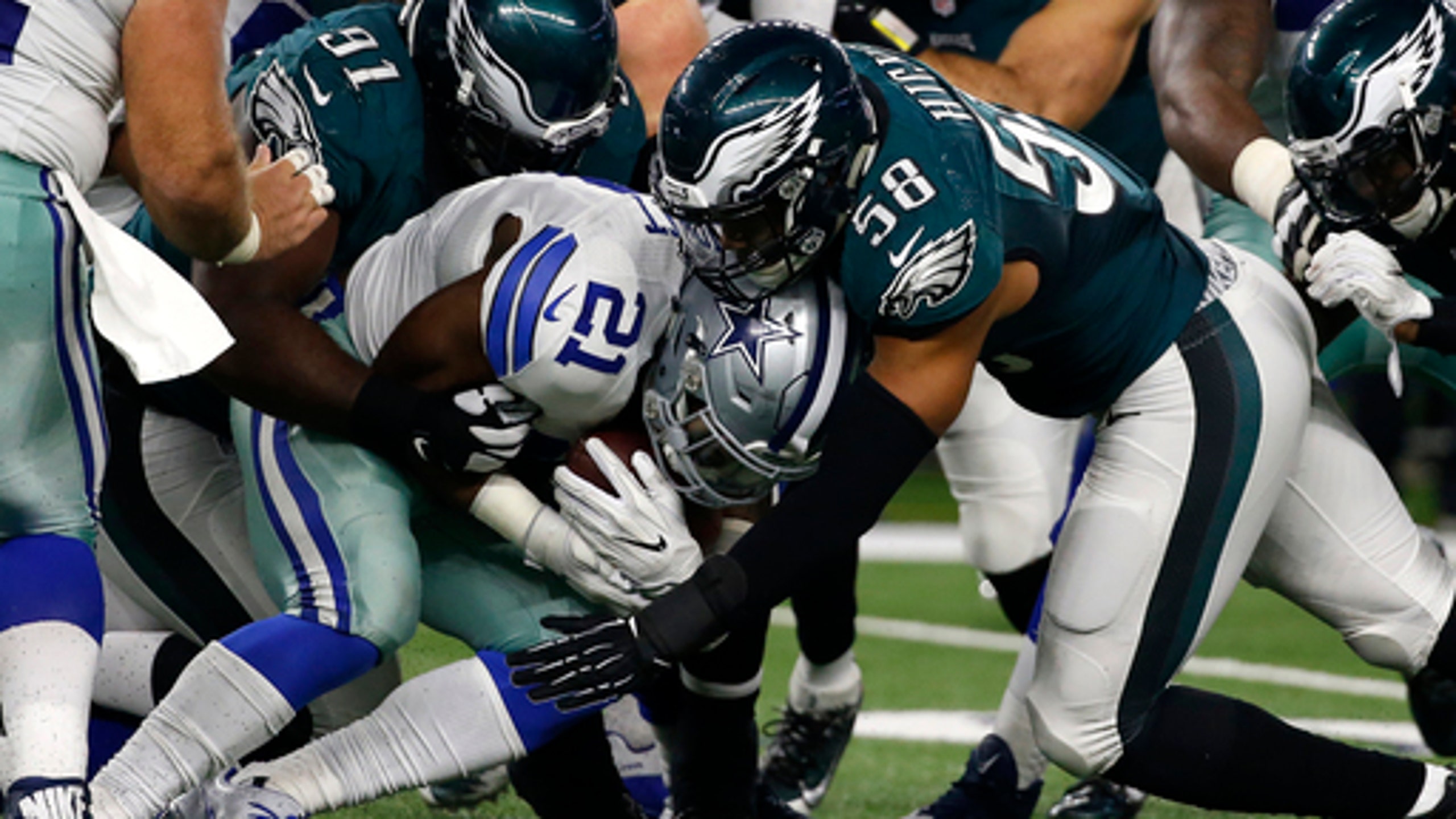 Rodgers confident Packers can start winning vs. Eagles
BY foxsports • November 25, 2016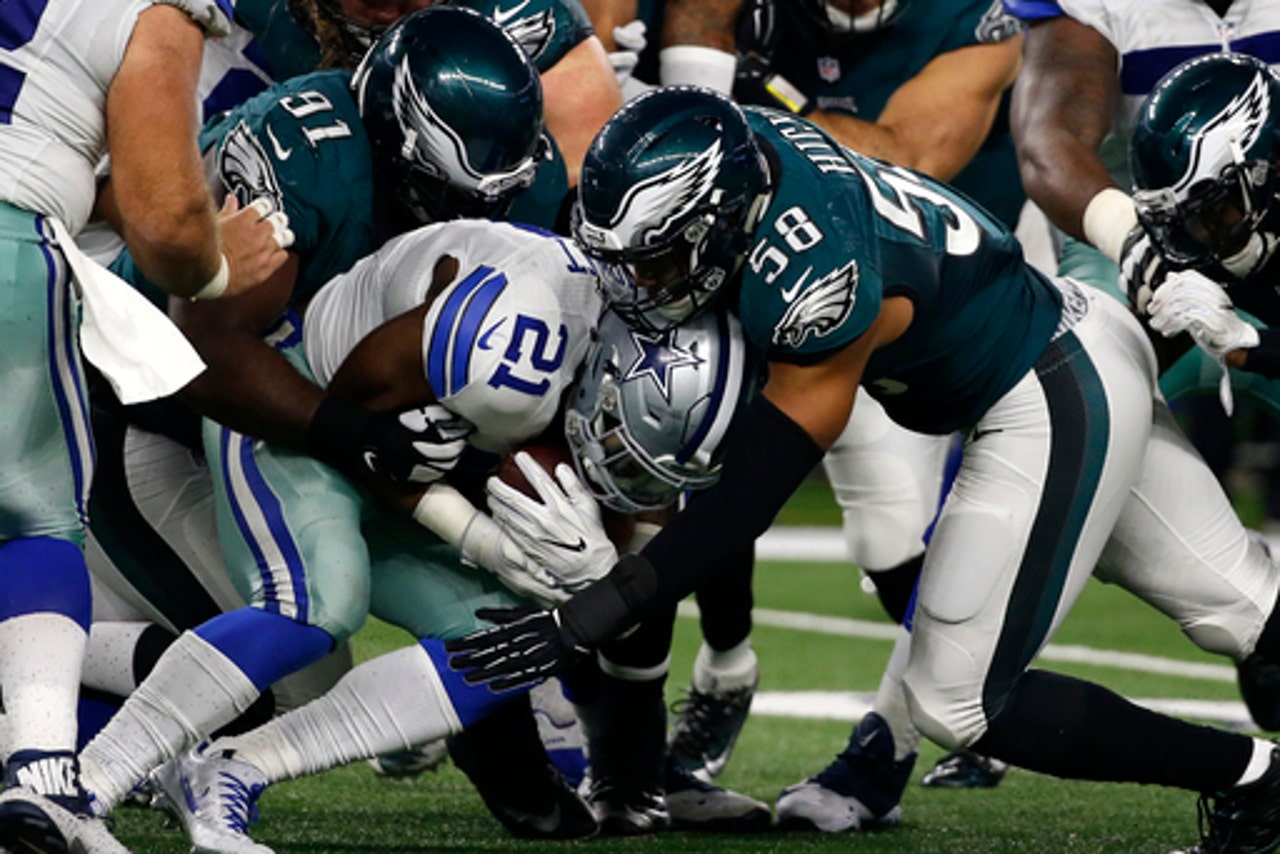 PHILADELPHIA (AP) Aaron Rodgers is so confident the Green Bay Packers can save their season in a hostile environment against a team that hasn't lost at home that he forgot to stick to the typical one-game-at-a-time mantra.
''I feel like we can run the table. I really do,'' Rodgers said. ''The offense is starting to click a little bit more. We've just got to put together a game where we're more consistent from the first snap to the last.''
Before they can win six in a row, the Packers (4-6) have to win one. It won't be easy Monday night at Philadelphia.
The Eagles (5-5) are 4-0 at home, including a 34-3 rout over Pittsburgh in Week 3, a 21-10 win against Minnesota last month and a 24-15 victory over Atlanta two weeks ago. They've outscored opponents 108-38 at the Linc.
A night game means fans have more time to tailgate and get riled up for the opponent. Rodgers recalled a Monday night game in Philly in 2006 when he was still Brett Favre's backup.
''(They were) screaming and yelling at me about getting the splinters out of my butt,'' Rodgers said. ''Give them credit. A good trash-talk is tough to do. They're some of the best fans. You definitely have to get ahead of them early, and try to take the crowd out.''
While Green Bay has lost four straight, the Eagles are 2-5 since a 3-0 start. Both teams need a win to avoid slipping further behind in the playoff race.
''We are still in the thick of things and have to stack up one win at a time and obviously fix the mistakes that we make,'' Philadelphia safety Malcolm Jenkins said.
Here are some things to watch for when the Eagles host the Packers under the prime-time lights:
NEW TARGET: Carson Wentz might have a familiar face for the first time this season. Paul Turner was signed off the practice squad and could make his NFL debut.
Turner, an undrafted free agent, was Philadelphia's best receiver in the preseason and spent a lot of time working with Wentz with the rest of the third-string offense. If Turner is active, 2015 first-round pick Nelson Agholor might sit. Agholor has struggled and is coming off a terrible performance at Seattle. He had no catches and a costly penalty for illegal formation that nullified a TD.
''We had a lot of opportunities together, so we'll have a good connection,'' Wentz said of Turner.
TWO-HEADED RUSHING ATTACK: The Packers have had trouble generating a running game since Eddie Lacy (ankle) and James Starks (knee) were injured last month. Starks returned the last two games, but Lacy is done for the year. Now coach Mike McCarthy hopes recently acquired Christine Michael can contribute Monday night. Michael was claimed off waivers from Seattle last week. Having Michael and Starks would give the Packers two experienced running backs again. A semblance of a consistent running attack could help balance what has been a pass-heavy offense by necessity.
IN THE TRENCHES: Eagles DT Fletcher Cox vs. Packers RG Jason Spriggs. Cox was the NFC's Defensive Player of the Month in September after signing a huge contract, but has no sacks since Oct. 9. Still, he's been disruptive and makes plays not registered on the stat sheet. Spriggs, a rookie second-round pick, is a natural tackle but stepped in at guard when Don Barclay injured his shoulder last week. Either Spriggs or Barclay has a tough assignment against Cox.
MEN IN THE MIDDLE: The injury bug on defense hit the middle linebackers. Starters Jake Ryan (ankle) and Blake Martinez (knee) have each gone down in recent weeks. By the end of last week's game, Joe Thomas and Carl Bradford were playing inside linebacker.
Thomas normally plays on passing downs and Bradford just came off the practice squad. McCarthy may need to shift Clay Matthews back inside to help fill the void. Matthews is coming back from his own injury, a sore hamstring that kept sidelined for three games. The Packers also have a predicament because moving Matthews might mean fewer snaps for him outside. A once-productive pass rush has slowed down in recent weeks.
INJURED BACKS: The Eagles could be without RB Ryan Mathews (knee) and Darren Sproles has a broken rib, so he's unlikely to carry the workload. Rookie Wendell Smallwood and fourth-stringer Kenjon Barner would be have to lead the rushing attack if Mathews is out.
---
Follow Rob Maaddi on Twitter: https://twitter.com/AP-RobMaaddi
---
http://www.pro32.ap.org and http://www.twitter.com/AP-NFL
---
---