National Football League
National Football League
Rodgers builds relationship with new QBs coach
Published
Jun. 14, 2012 12:00 p.m. ET

Aaron Rodgers is pleased with the progress he's making in building a relationship with Green Bay's new quarterbacks coach in the wake of the Packers' offseason shake-up of their offensive coaching staff.
When Joe Philbin left to take over as the Miami Dolphins' head coach, Packers coach Mike McCarthy promoted Tom Clements to offensive coordinator and moved Ben McAdoo, who had been coaching the Packers' tight ends, to take over Clements' role coaching the quarterbacks.
The moves allow Rodgers to continue his good relationship with Clements in a different role, while getting a fresh perspective from McAdoo.
''I enjoy a new face in the room with some new ideas to motivate me and challenge me,'' Rodgers said. ''Because it's a different voice in the room, there's going to be times when he brings things up that you probably haven't heard before. I think it's going to be a great room come regular season. Ben's done a good job so far.''
McAdoo said recently that there aren't going to be any shortcuts when it comes to building his relationship with Rodgers.
''I'm going to go about it the way I go about everything else - I'm going to show up, put in an honest, hard day's work, give him the information he needs and count on him to give me back some information, communicate with me, and that's how we're going to do it,'' McAdoo said. ''It's going to be simple. Like you learn from Day 1 in any business, you have to communicate and if there's not communication, there's no chance to be successful and build a successful relationship.''
McCarthy also moved Jerry Fontenot to tight ends coach and added Alex Van Pelt as running backs coach.
''I love our staff,'' Rodgers said. ''Mike does a great job of bringing in guys who understand the position, either played the position or studied their butt off to make sure they understand what they're teaching, and make sure they understand how to get it across to the players. So it's a great staff.''
McCarthy joked that all the moves have even left him a little confused in meetings.
''I say, `All right, Ben,' start talking about the tight ends, and he looks at me, `I'm coaching the quarterbacks now,''' McCarthy said. ''`All right Ben, talk about the quarterbacks.' That's about the biggest adjustment I've had to make. The offensive staff has a lot of continuity. We've been very creative and aggressive, I think the players would echo that as far as the way we're going to approach this season offensively.''
McCarthy said all the changes haven't set his staff back in terms of their preparation, and they actually were able to get their training camp preparation done a few weeks early.
''It gives the coaches the ability to really spend more extra time with their players in the classroom and focus on their individual time in training camp, because there's always something to do,'' McCarthy said. ''There's always a speech or some type of presentation, film study, because that's one thing about this business: There's always an opportunity to create an angle through teaching. Because the game of football is very simple. The message has to be constant, but finding as many different ways to deliver that message is the key.''
McCarthy canceled Wednesday's scheduled minicamp practice, opting instead to take the players on a team-building exercise. Several Packers players posted on their Twitter accounts about the outing: shooting clay pigeons at a range.
''Well, nobody got shot today,'' offensive lineman T.J. Lang posted.
Donald Driver wrote: ''We had a blast today! Team Building! Clay Shooting!!! Not (at)ClayMatthews52 haha!''
The Packers conclude their three-day minicamp Thursday. When they return for training camp, they'll face high expectations.
''We want to play well as an offense, we want to be explosive, we want to score a lot of points and we want to win a lot of games,'' McAdoo said. ''We want to have success and put another ring on our finger. And we have some goals set, and we'll kind of tinker them as we go until we hit training camp, and once we hit training camp, we hit the ground running and the goals are set and something to measure ourselves on.''
---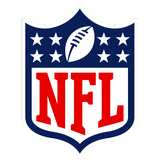 Get more from National Football League
Follow your favorites to get information about games, news and more
---