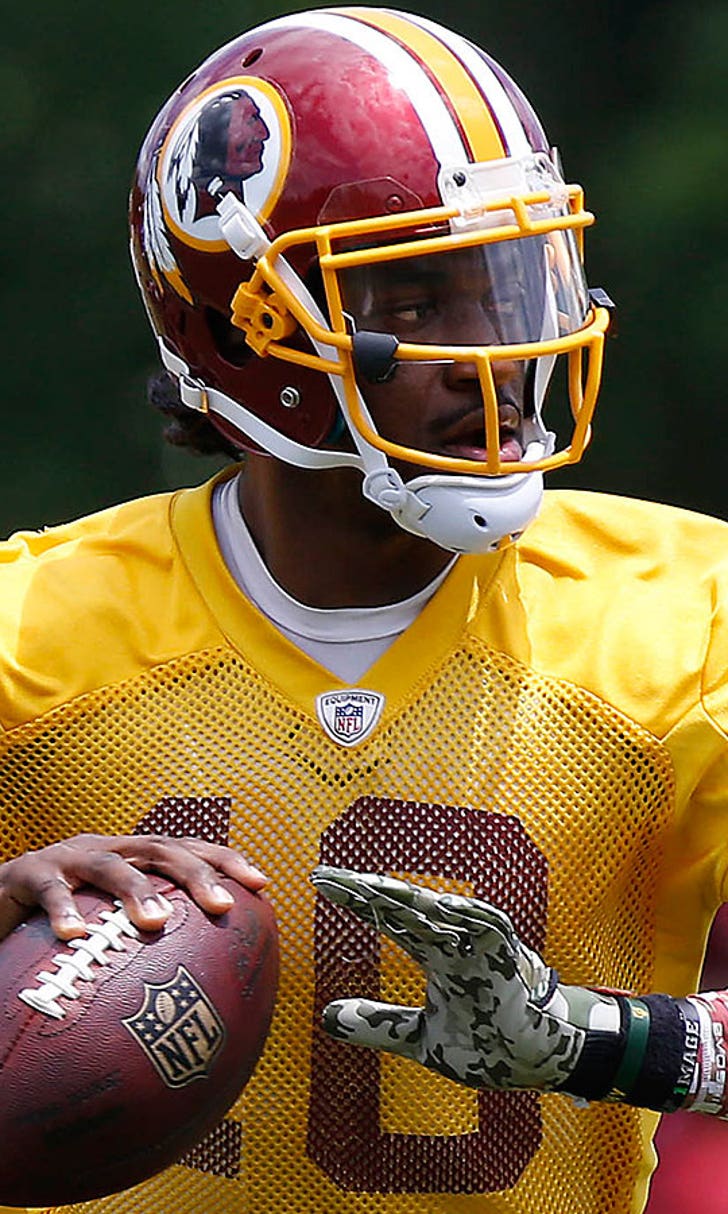 Robert Griffin III showing key signs of progress in mini-camp
BY foxsports • June 17, 2015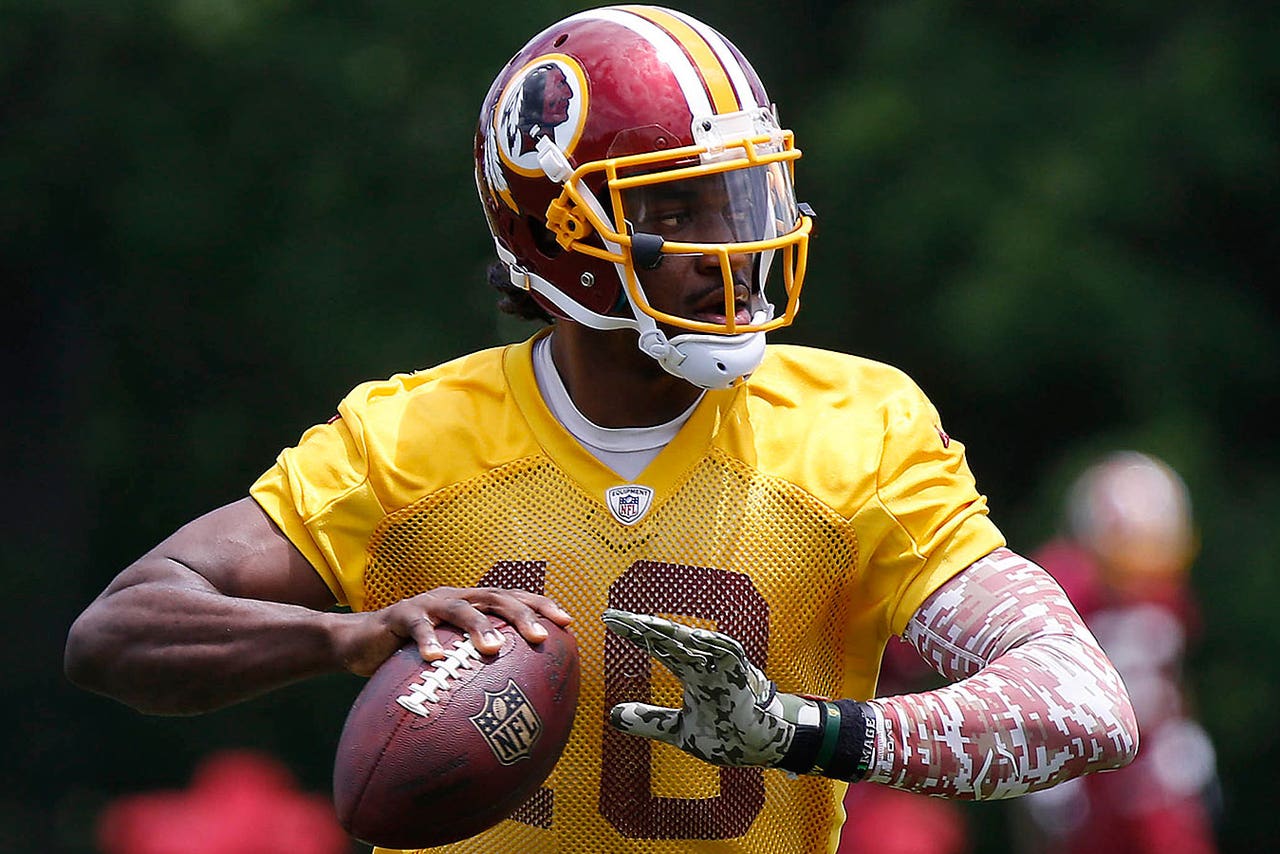 The Washington Redskins have put their faith in quarterback Robert Griffin III, and they have named him the starter heading into the offseason, but he will still need to earn his keep. Aside from improving his footwork in the pocket, Griffin's biggest hurdle in his quest to start is his ability to master head coach Jay Gruden's offensive scheme. With another year in the system, a lot more is expected of Griffin, and so far he has shown great progress in this department.
"Every day he is doing something a little bit better, and that's all we can ask, man," Gruden said after Monay's practice, per The Washington Times. "We're just taking baby steps right now. We're all getting better together. You can see that he's starting to have confidence in the pocket and going through his progressions. That's got to be a consistent theme with him, and not always is that possible with the pocket the way it is, but for the most part, he's coming along at a good rate right now. He's doing a great job of exhausting all of his progressions, playing the quarterback position with good fundamentals and getting better, that's all we can do."
During Monday's practice, Griffin was able to make plays from within the pocket, but he also showcased his ability to work through his reads and make the correct throws on the move. Griffin will look to string together another couple of strong outings before the team breaks until the start of training camp. 
(h/t Washington Times)
Photo Credit: Geoff Burke/USA TODAY Sports
---
---