National Football League
National Football League
Road wins still carry weight this early
Published
Aug. 22, 2011 1:00 a.m. ET

As mentioned last week, it's like chasing fool's gold to make too many firm predictions based off exhibition games . . . or . . . uh . . . excuse me, preseason games. I used that term in 1999, my first year as head coach in Baltimore, and I got a very quick and stern call from the league office demanding that term not be used in the future.
With that said, one thing I do keep an eye out for is a team's ability to win on the road this early in the preseason. In traditional years, most teams have either broken camp this week or will within a day or two after the second game. The ability to brush aside the distractions of packing up camp and traveling to an away game can be a pretty good indicator of your team's focus, maturity and leadership.
We saw perfect examples in New England's 31-14 victory at Tampa Bay and San Diego's 10-0 start and eventual 20-7 victory over Dallas. We have pretty much come to expect this from New England and San Diego, and, more specifically, Tom Brady and Philip Rivers.
Minnesota's 20-7 victory at Seattle is also worth noting. It should be encouraging to Vikings fans that Donovan McNabb was able to take his new team on a 13-play, 81-yard scoring drive beginning from the 1-yard line that put his team up by 10 points in the second quarter.
Coverage units missing opportunities
Before the night games Sunday, 90 percent of kickoffs went for touchbacks in the second week. This is good for the league, as its main goal was to eliminate unnecessary injuries that occur during high-velocity collisions, but it's surprising that teams aren't intentionally kicking short to prepare their coverage units.
Although it sounds like a simple process — run down the field like your hair is on fire and tackle the ball carrier — in reality, it's actually a play that requires all 11 men to be in sync and trust the teammate next to them. It is crucial that each player stay in his lane as he sprints downfield, attack the appropriate shoulder of the oncoming blocker, and then converge around the ball carrier as an entire unit. This is a process that can be vulnerable if not practiced in live situations multiple times over.
It may be a strong wind blowing in the face of the kicker or simply the result of a poorly kicked ball, but I can guarantee there will come a time in a regular-season or playoff game that a returner will catch the ball well within the field of play and make a game-changing return solely because of the lack of discipline by the coverage team.
Runaway division champs unlikely
As I watch teams develop and analyze rosters as we inch closer to the regular season, it's becoming more apparent that this year's NFL will be full of parity. There is no clear-cut front-runner in any division. Then there are the NFC South and NFC East, each housing three legitimate contenders. I predict there will be just a few teams, if any, that conclude the regular season with better than an 11-5 record. Yes, this includes the Colts, Packers, and Steelers.
Quick observations from around the league
• I was very interested to see how the Texans' power rushing game would hold up with the loss of Vonta Leach, even with the acquisition of Lawrence Vickers, a great fullback in his own right. The running back needs to anticipate the blocks of the fullback, and Arian Foster and Leach obviously developed that chemistry last season.
The Texans responded by posting 208 yards on the ground against the Saints, good for 6.1 per carry.
• JJ Watt is living up to the first-round hype in Houston, but second-round pick Brooks Reed may have been the home run in the Texans' draft. Not only did he account for two sacks and two forced fumbles against the Saints, but he also held the edge in the run game and consistently collapsed the pocket, forcing the QB to reset or scramble.
• In a recent trend, the third round of the NFL draft has been a hotbed for talented tight ends. Visanthe Shiancoe (91st pick), Jermichael Finley (91st pick), Tony Moeaki (93rd pick) and Jimmy Graham (95th pick) all have bright futures in this league. Of the four, I'm most intrigued by Graham, who in just his third year of playing football, shows great body control and is, simply put, a natural pass catcher. He will play an important role in the Saints' passing scheme this year.
• The Falcons, Chiefs, Panthers, and Chargers have loaded backfields, but the Saints' trio of running backs Pierre Thomas, Mark Ingram, and Darren Sproles could be the most effective threesome in the league. Each back has his own specialty within the offense, and that's not even including Chris Ivory's 716 rushing yards last season.
• A completely healthy Harry Douglas gives the Falcons' offense an explosive threat in the slot that they missed dearly last year. Roddy White and Julio Jones will force defenses to play sideline to sideline, and Douglas should find holes in the middle of the defense, as shown by his 76-yard touchdown catch and run against the Jaguars
• While I'm not completely sold that Mike Thomas can play the role of a No. 1 wide receiver, I do know the Jaguars desperately need someone to step up opposite him. Cecil Shorts, a fourth-round pick from Mount Union, is stating his case. He ran crisp routes and caught the ball well off his body with his extended hands. He's a player to watch, and it wouldn't be surprising if he started Week 1.
• The Jets received mixed reviews for deciding not to re-sign Braylon Edwards and instead, paying the 6-foot-5 Plaxico Burress, who hadn't been on a football field in nearly three years. Burress' over-the-shoulder, diving 26-yard touchdown reception suggests they gave the No. 17 jersey to the right player.
• Per the norm in Baltimore, Haloti Ngata, Cory Redding, and Terrence "Mount" Cody (a combined 997 pounds) will make it extremely difficult to run the ball against the Ravens.
• Lee Evans' blazing speed provides the Ravens with a true deep threat who should really stretch the field vertically, making it easier for Joe Flacco to hit stop routes and open up the quick-out passing game. I can't fathom how the Bills justify giving him up for only a fourth-round pick.
• Coach Todd Haley has placed "conditioning" as the Chiefs' prime objective this preseason, but after two very poor outings, they need to play well this week at home against the Rams or he risks losing player confidence.
• Of all the moves the Eagles made this offseason, they may benefit most from the acquisition of Cullen Jenkins. With his penetration up the middle, he forces the offensive line to put their tackles on an island with Jason Babin and Trent Cole. The result is increased pressure on the quarterback and reduced coverage time for that other free-agent they signed.
• The linebacker corps is the Eagles' weakest link. In their wide nine-technique defensive scheme, they are vulnerable to inside running plays if the backers aren't filling their assigned gaps. To do so, young guys like fourth-round pick Casey Matthews will need to step up and fill some very important roles within that defense.
• The Steelers picked up right where they left off, both offensively and defensively, proving just how important having a veteran and consistent roster can be when preparation time is limited. With that said, the acquisition of Jerricho Cotchery will be huge for this offense. You add him to the speedy Mike Wallace, the emerging Antonio Brown, and the always-reliable Hines Ward and all of a sudden, Pittsburgh has one of the most well-rounded receiving groups in the league, albeit not a flashy group.
• Although it's not their nature, the Steelers did well by resigning linebacker LaMarr Woodley. They could have let him walk, like Joey Porter, and reload in the draft, as they have done so successfully in years past, but Woodley is a true difference maker and they know it.
---
---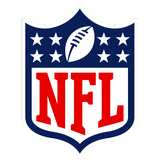 Get more from National Football League
Follow your favorites to get information about games, news and more
---