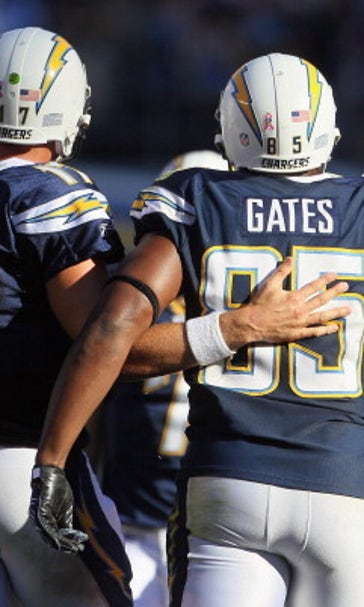 Rivers believes Gates' PED use was unintentional
July 7, 2015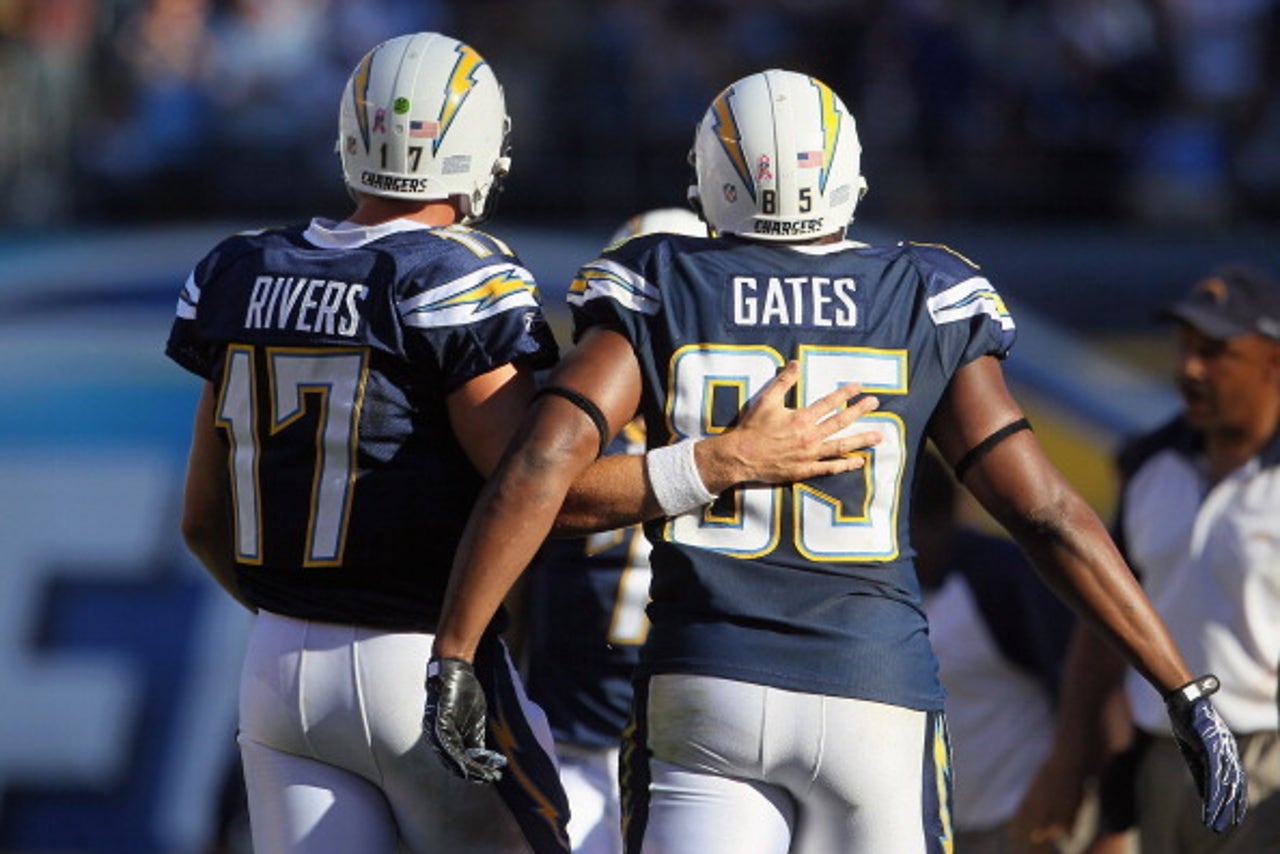 By Jason Rowan
The San Diego Chargers announced last week that the NFL had suspended tight end Antonio Gates for the first four games of the 2015 NFL season for violating the NFL Policy and Program for performance-enhancing substances. While the organization as a whole must be left profoundly disappointed by the developments, at least one Charger remains firmly in Gates' corner: Philip Rivers.
The Chargers quarterback said during a radio interview Monday that not only does Gates have his support, he added that he believes any PED use by the tight end was completely unintentional.
"I feel like our relationship is such that if it was intentional, he would say, 'I messed up. I've been doing this, I made a mistake, I just couldn't do it anymore the way I was doing it,'" Rivers told San Diego's Mighty 1090 AM, via NFL.com. "You know what I mean?"
Rivers later admitted there's no way he could know for sure, saying, "Could I be wrong? I guess. But I don't think so."
Gates blamed the violation on the use of "supplements and holistic medicines" and apologized for his actions in a statement issued shortly after the suspension was announced.
Gates nevertheless acknowledged later in the statement that he must take complete ownership for what occurred.
Rivers added during his Monday interview that he was aware of the impending suspension before it was announced.
"I knew it was coming, I had talked to him beforehand,"Rivers revealed during the interview, as transcribed by ngngsports.com. "It's really tough, any time you lose one of the top tight ends to ever play, and one of our best players, for four games, it's certainly going to have an effect."
Rivers admitted it's tough to see someone with whom he has spent his entire Chargers career playing alongside going through this ordeal.
"As a friend you just hate it for him. I feel for him as a friend, I really do, you hate it for him because of what perception and what thoughts people are going to have that you can't really change their minds on. And me, knowing him, the kind of guy he is, I know it was without knowing that he was doing that. He's first class in every way. So it's tough knowing that he's going to have that tied to him in some way and some people will always think something about it."
More from Sportress of Blogitude:
---
---