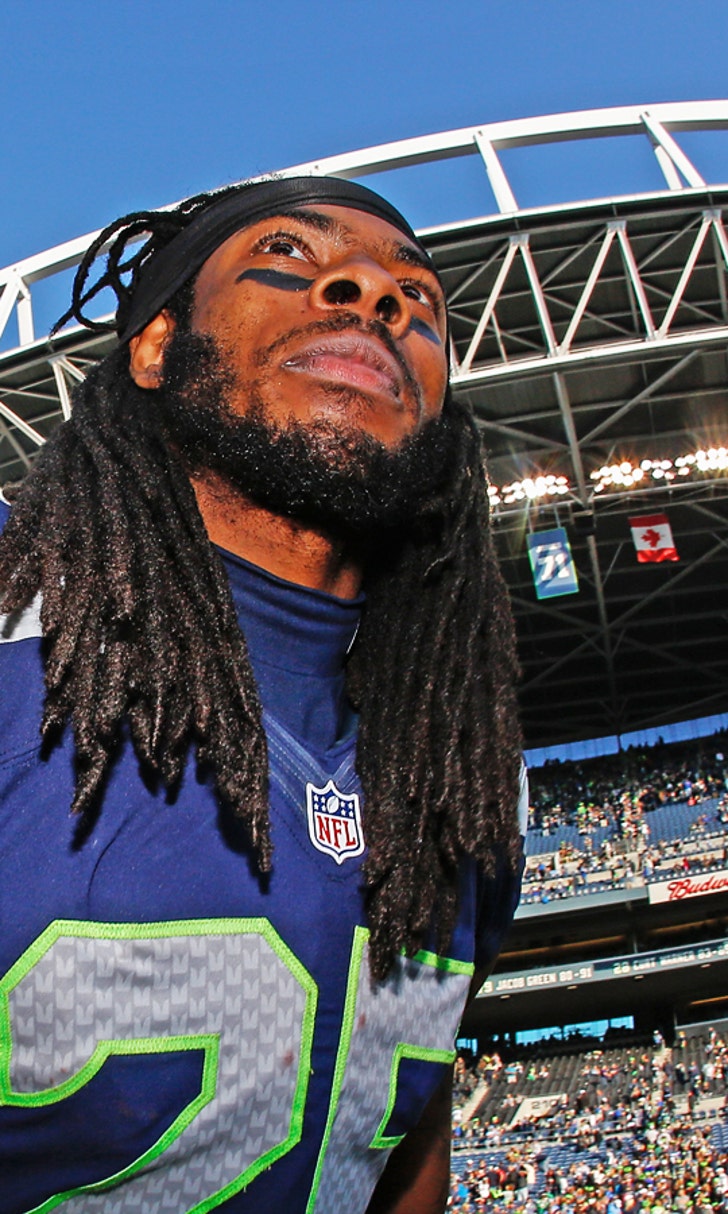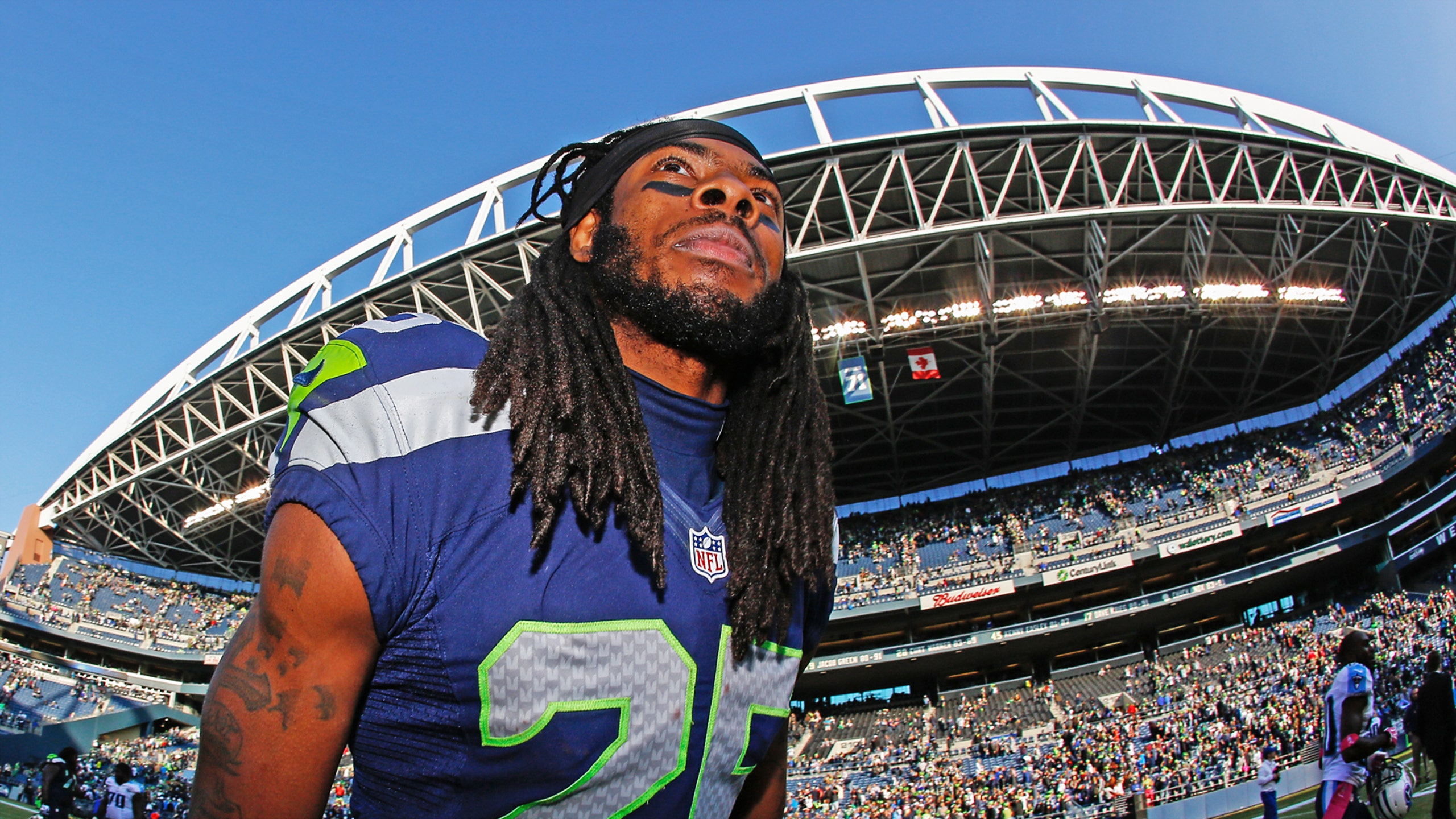 Richard Sherman's marketplace value skyrockets overnight
BY Ross Jones • January 20, 2014
Richard Sherman's polarizing postgame comments have made him a very popular man.
While the Seahawks third-year cornerback was already one of the most active Twitter personalities in the NFL, Sherman has witnessed his account balloon by more than 270,000 followers in the first 24 hours. In fact, he has singularly been talked about as much as both the Seahawks and 49ers combined.
Since Sherman unleashed his tirade to FOX Sports reporter Erin Andrews, nearly 1.5 million tweets have mentioned his name compared to the Seahawks (1 million) and 49ers (551,000). It's not just his social media popularity that is growing, either.
"We live in a world where so many are politically correct, so many are all about media training," Jamie Fritz, who manages Sherman's marketing deals, told ESPN.com. "There's one thing that you can count on from Richard, and that is that he's always going to speak his mind."
On top of garnering further interest, it was perfect timing, in a sense. On Sunday, Beats By Dre launched a campaign that featured Sherman blocking out the noise with its fashionable headphones.
"Richard Sherman is winning right now," Beats By Dre head of global marketing told ESPN.com. "If you look up Beats By Dre and Sherman on Twitter, there's like one tweet per minute, and it's all organic conversation. We're rivaling some of the biggest brands that are out there thanks to the conversation that he generates."
Sherman is set to enter the final year in his rookie deal in 2014. After being selected in the fifth round of the 2011 NFL Draft, Sherman has yet to test the very lucrative NFL free agency market.
While Sherman contends he's "the best cornerback in the game," the Seahawks have been able to get off relatively cheaply. Tampa Bay Buccaneers cornerback Darrelle Revis nets $13 million a season, while Sherman makes just over $600,000, according to Spotrac.com
---
---