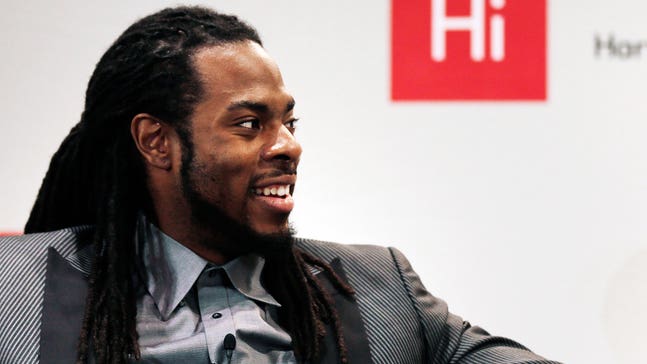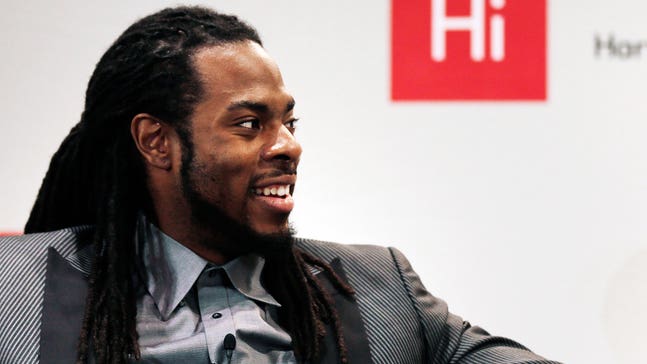 Richard Sherman: Double standard exists between race, fighting in sports
Published
Apr. 23, 2014 11:00 p.m. ET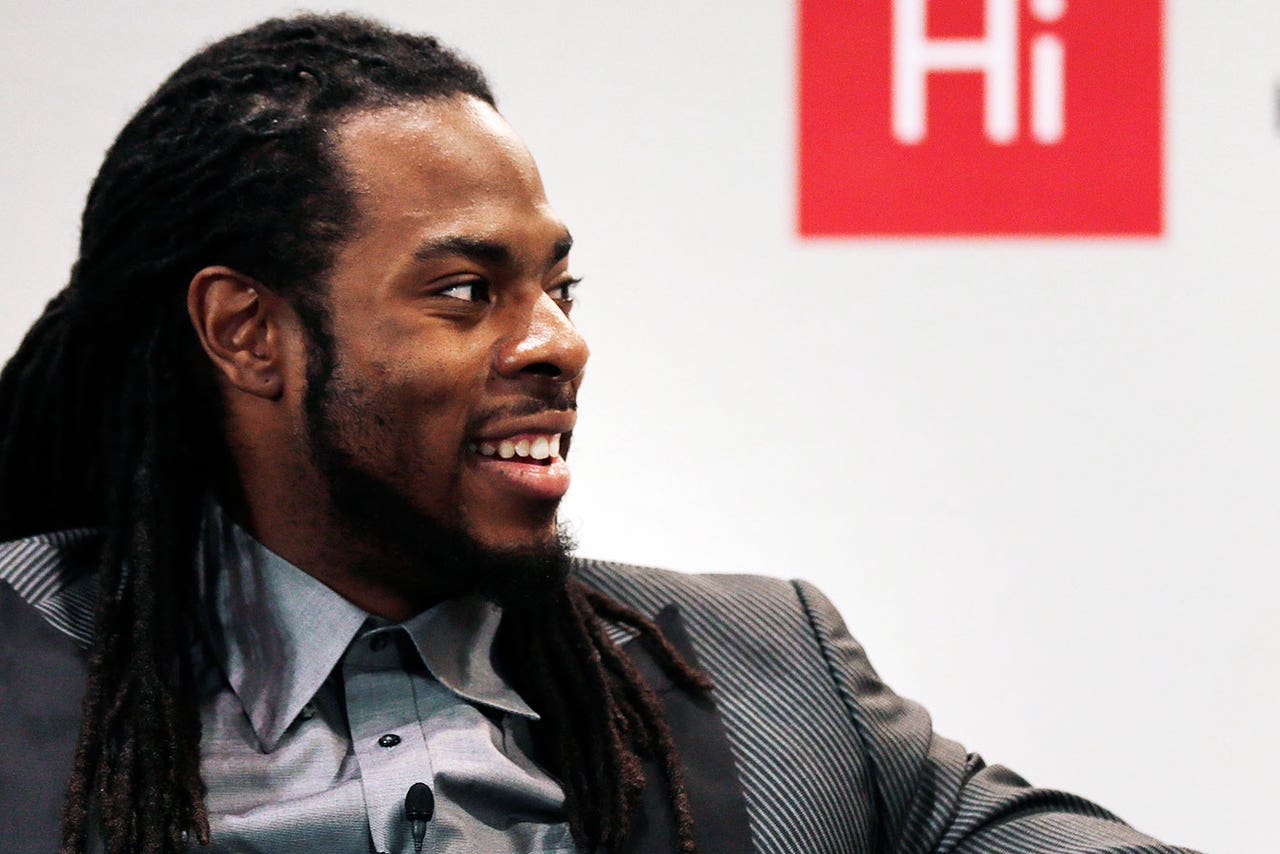 Fights occur in nearly 30-percent of hockey games, and no one bats an eyelash, but Richard Sherman believes the reaction would be much different if there was as much hand-to-hand violence during a football game.
The Seattle Seahawks cornerback said Wednesday during a panel on "Social Capital of the Savvy Athlete" at Harvard Business School that a double standard exists between race and fighting in sports. Houston Texans running back Arian Foster, Arizona Cardinals wide receiver Larry Fitzgerald and former NFL player and NFL players association president Domonique Foxworth also participated in the panel.
"It's almost the angry black man syndrome, especially football players," Sherman said. "I couldn't imagine if there was a huge brawl on a football field, what the consequence would be, what the comments would be. There was just a huge brawl in baseball, a huge brawl. I haven't heard about it since."

"Hockey they fight every day," Houston Texans running back Arian Foster chimed in. 

"There was a day when they broke a record," Sherman said. "They slapped the puck away two seconds into a game. Everyone said, 'Man, this is good hockey.'"
"The refs skate around and just watch it," Foster said. "If we fight, it's like 'Those animals.'"
"'They're monkeys, look at them,'" Sherman mocked.
Sherman can only imagine what the media's reaction would be if a fight happened in football similar to Sunday's brawl between the Milwaukee Brewers and Pittsburgh Pirates.

"That's the frustrating part, the double standard, the triple standard," Sherman said. "The way an athlete is viewed. The way an African-American athlete is viewed in football or basketball, the predominantly African-American sports. Just a brawl — imagine a brawl happening in football, and imagine the coverage."

It's rare to see a fists thrown during a football game, but Andre Johnson and Cortland Finnegan's fight from 2010 is the most notable from recent years.
More from NESN:
Brandon Browner: Darrelle Revis Can Be My Richard Sherman With Patriots
Tom Brady On Richard Sherman: 'He's That Kind Of Guy'; 'We Win With Graciousness'

Richard Sherman Taunts Tom Brady After Seahawks Beat Patriots (Photo)
---
---