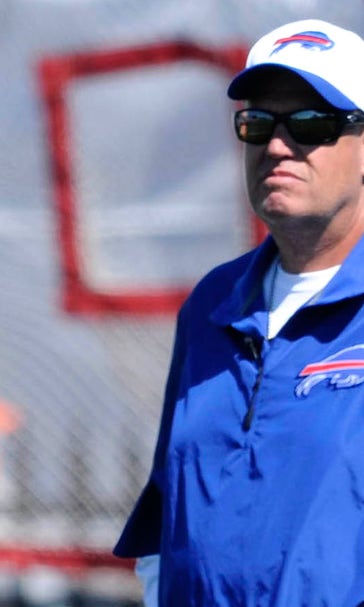 Rex Ryan lobbied for Enemkpali: 'I'll stand on the table for the guy'
BY foxsports • August 13, 2015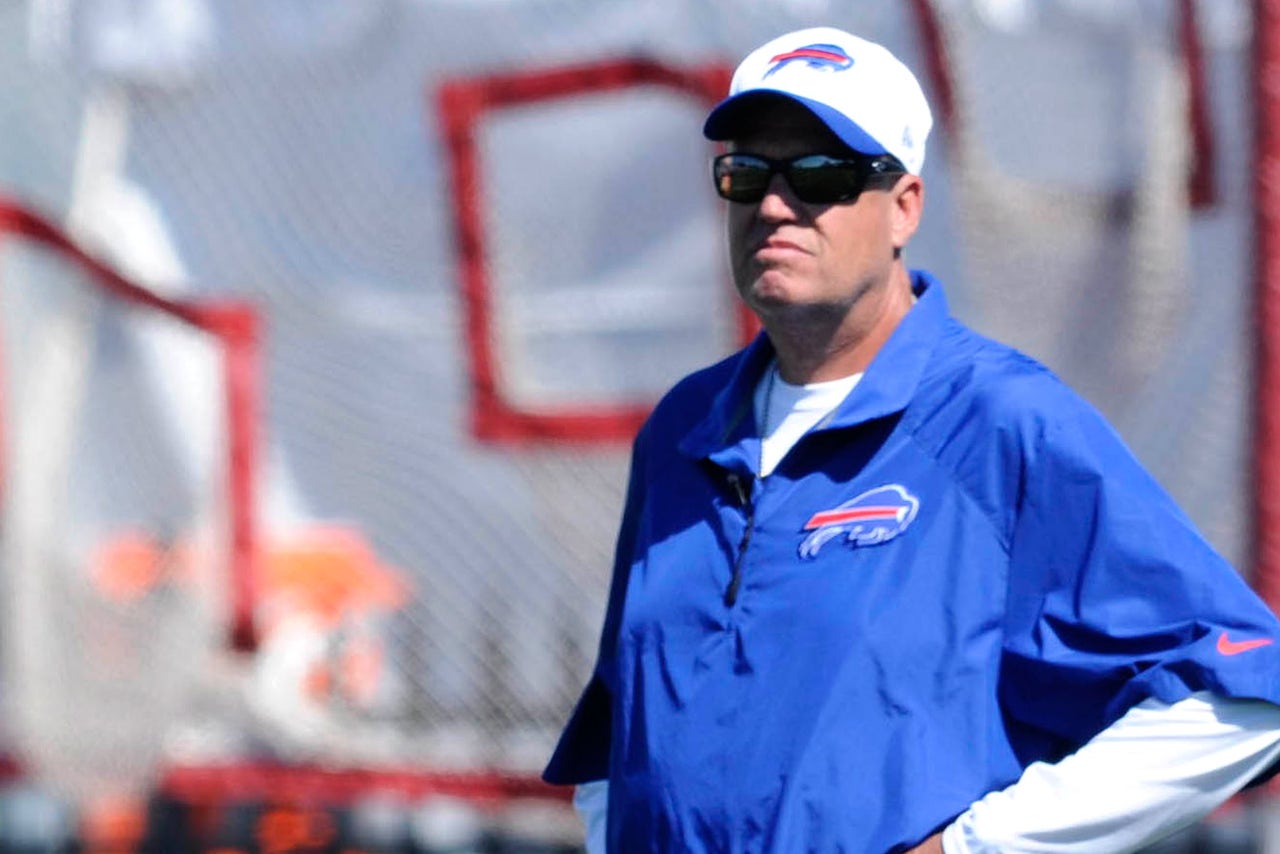 If there's one guy who knows IK Enemkpali's character, it's probably Buffalo Bills head coach Rex Ryan. Not because the Bills claimed him off waivers just one day ago, but because he coached the guy in 2014 with the New York Jets.
Because he was around Enemkpali so much last season, Ryan lobbied for the Bills to bring him in. Obviously, his lobbying worked because the Bills did indeed claim him, likely because of Ryan's strong words on the second-year linebacker.
"All he does is shut his mouth and work," Ryan told GM Doug Whaley, via MMQB. "I'll stand on the table for the guy."
Unlike his time with the Jets, Whaley backed his head coach.
"Coach, if you say that, if you believe in him like that," Whaley replied, "I got your back."
Ryan understands the criticism and flack he'll catch for signing Enemkpali, but it's nothing he hasn't heard before. Taking heat wasn't enough to stop Ryan from bringing in a guy he believes can contribute and improve the team.
"And you know what, people are going to blame me for it, too. I get blamed for everything that goes on there," Ryan said. "Whatever. That part of my life is over. That's all behind me. I'm just trying to focus on this football team. We're going to do what is in the best interests of this team."
Ryan won over the front office, but did he win over his players? Bringing in a guy who just knocked out a starting quarterback for six to 10 weeks won't exactly sit well with his new teammates, especially the trio of quarterbacks in Buffalo.
Safety Aaron Williams, for one, seemed content with the move.
"You know he's from my hometown, right?" Williams said to defensive coordinator Dennis Thurman with a fist bump. "Must be a good player," he said smiling.
The Bills and Ryan will catch a lot of criticism for the move, but if he can make an impact and make the team better, the team will be happy with the move. However, if there is another locker room or teammate altercation, the criticism will likely never leave Ryan's ear.
(h/t MMQB)
---
---