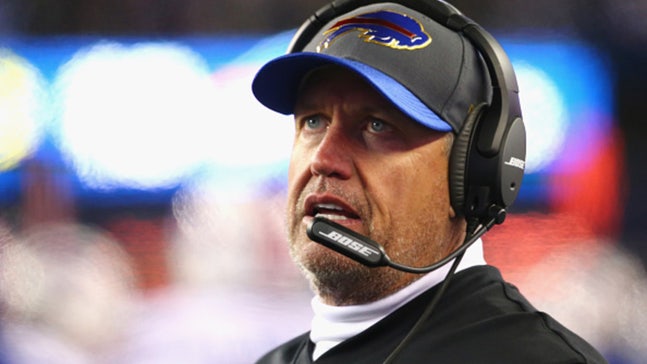 Rex Ryan: 'I'm not gonna press the panic button' on Bills defense
Published
Dec. 2, 2015 1:20 p.m. ET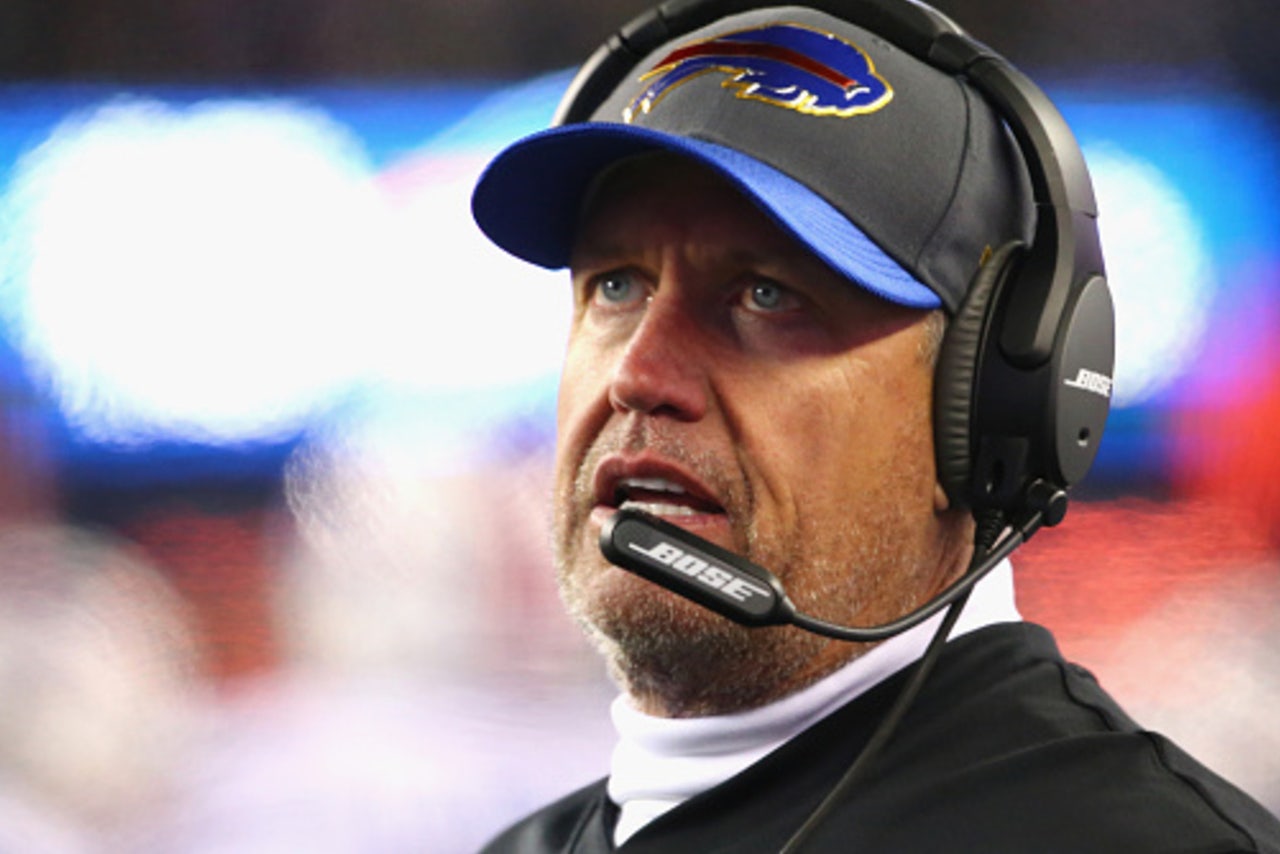 After fielding the fourth-best defense in the NFL last season, the Buffalo Bills have taken a step back this year under Rex Ryan. They're currently 19th in the league in yards allowed per game, and their 16 sacks are tied for 29th. 
Surprisingly, it's been the offense carrying the Bills for the most part thanks to solid play from Tyrod Taylor, LeSean McCoy and Sammy Watkins. While the defense has largely lagged behind, Ryan isn't panicking.
"Like I said, it's different for me. I've never been in this situation," Ryan said via Mike Rodak of ESPN. "The worst I've ever been in this league is 11th. So I think that's new for me. Obviously, last year, [the Bills' defense was] really good -- fourth in the league. But we'll see. 
"I'm not gonna press the panic button. But we'll see. Obviously, we've got to improve. There's no question about it. At times, I've seen us play with a lot better than the 20th-ranked defense or whatever the heck we are."
One area that has been a cause for concern is Ryan's decision to drop the team's expensive pass rushers into coverage on several occasions. Against the Kansas City Chiefs, it was once again apparent. On both of Alex Smith's touchdown passes, Marcell Dareus was in coverage and not rushing the passer.
Ryan attempted to explain his reasoning on Wednesday, but it's clear he didn't have much of an excuse for dropping Dareus into coverage.
"I don't know, but I don't think that's -- in those things it's, you know, looks can be deceiving," Ryan said. "We certainly didn't have him in a [coverage]. One of them we did, that it was supposed to be a trap coverage, but it's supposed to actually trap the route they threw the touchdown on."
The Bills are far from out of the playoff race in the AFC, but it'll have to come in the form of a wild-card berth. They're five games behind the New England Patriots and one game back of the Chiefs and Texans, making a division title very unlikely.
---
---