Rex Ryan credits the Jets for 'throwing jump balls' against his horrible defense
BY Andrew Lynch • November 15, 2016
Maybe Rex Ryan is trying to figure out how to motivate his moribund defense. Maybe he's throwing shade at his old team. Or maybe the Buffalo Bills coach is just in a bad place these days.
Whatever the case, Ryan was clearly unhappy after his Bills lost a back-and-forth Thursday night game against the New York Jets by a score of 37-31. In his postgame comments, Ryan both criticized his own defense for playing "horribly" and took a little jab at New York's offense.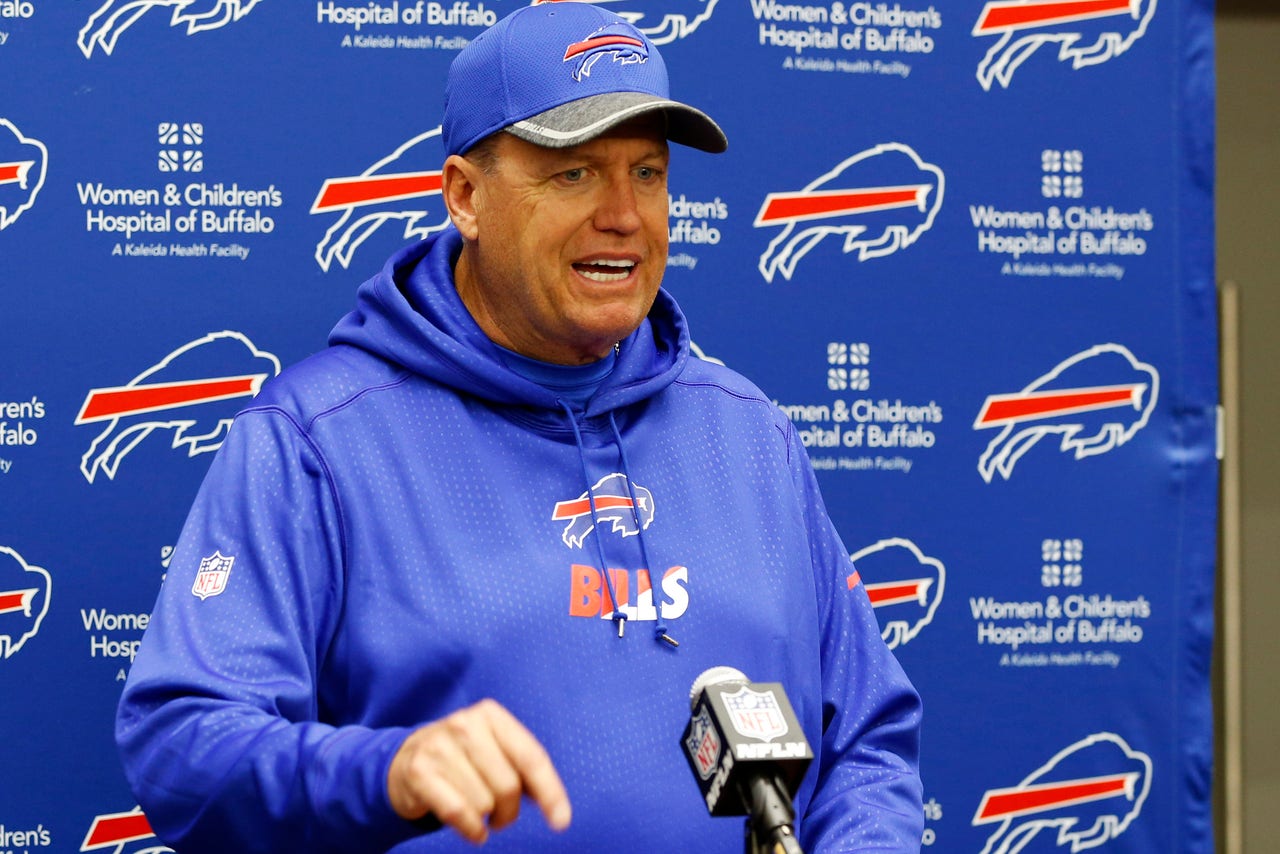 Look, we're not saying Ryan is in fact casting aspersions at the Jets' play-calling. Theoretically, though, that's perfect shade-throwing from Ryan. Go out of your way to credit the opponent (repeatedly), then sneak in a subtle note about how their offense was predicated on jump balls. It's especially mischievous given that Buffalo's offensive scoring output came mostly on broken plays that resulted in deep throws from Tyrod Taylor.
Either way, Ryan's attempt to motivate his team by channeling Muhammad Ali this week clearly didn't work. Next week, may we suggest some Sun Tzu?
---
---