National Football League
National Football League
Revamped Eagles hope new faces take them to top
Published
Jul. 28, 2015 3:12 p.m. ET

PHILADELPHIA (AP) Chip Kelly is going to win or lose with his guys.
After winning 10 games in each of his first two seasons with a roster he inherited, Kelly took control of personnel decisions and shook up the Philadelphia Eagles in a big way. Gone are quarterback Nick Foles, two-time All-Pro running back LeSean McCoy, Pro Bowl wide receiver Jeremy Maclin, two-time Pro Bowl guard Evan Mathis and several others.
Kelly didn't land Marcus Mariota, but he got 2010 No. 1 overall pick Sam Bradford to run his up-tempo offense. First, Bradford has to get on the field after missing last season following his second ACL surgery in two years. If not, Mark Sanchez provides insurance coming off his best statistical season in his first year in Kelly's offense.
All-Pro running back DeMarco Murray replaces McCoy, the franchise's all-time leading rusher who took personal shots at Kelly on his way to Buffalo. Ryan Mathews, another free-agent addition, gives the Eagles potential for a three-headed rushing attack with Darren Sproles.
The biggest question marks, however, are on defense. A revamped secondary features former Seahawks cornerback Byron Maxwell, who got a $63 million contract. The Eagles have a solid front seven, but will go as far as the secondary takes them. They have a difficult challenge in the division alone, going against Dez Bryant, Odell Beckham Jr., and DeSean Jackson.
Here are some things to know about the Eagles going into camp:
SAM I AM: Bradford has plenty to prove following five so-so, injury-plagued seasons in St. Louis. Kelly sees the talent that made Bradford the top pick in the 2010 draft after a successful career at Oklahoma. But Bradford wasn't surrounded with much talent and didn't live up to expectations. He'll have a chance to put up big numbers in Kelly's offense going into his free agent year.
TEBOW TIME: Tim Tebow will be the most watched third-string quarterback in NFL history. After sitting out two seasons, Tebow gets another chance to play in the league. He'll have to beat out Matt Barkley for the No. 3 job. But Kelly may have designs to use him as a 2-point conversion specialist now that the extra-point kick was moved back to the 15-yard line.
RUNNING DOWNHILL: McCoy set several team rushing records in 2013 in Kelly's first season, but was criticized for too much side-to-side running last year. Enter Murray and Mathews. Both guys hit the hole quickly, a trait Kelly prefers. Murray was the main reason the Dallas Cowboys edged the Eagles for the NFC East last year while he eclipsed Emmitt Smith's single-season Cowboys rushing totals.
REPLACING MACLIN: Jeremy Maclin returned from an ACL injury, had a career year and went to his first Pro Bowl, only to get more money in free agency from former Eagles coach Andy Reid in Kansas City. A year ago, the Eagles had to replace DeSean Jackson after he was dumped by Kelly following his best season. Jordan Matthews had an excellent rookie season and could fill Maclin's role. First-round pick Nelson Agholor also will get plenty of targets.
DEFENSE, DEFENSE, DEFENSE: The Eagles replaced three-fourths of the secondary after the defense allowed more big plays than any team in the league. There will be competition to see who joins Maxwell and Malcolm Jenkins in the defensive backfield. Nolan Carroll enters camp as the other cornerback ahead of rookie Eric Rowe. Walter Thurmond is switching from cornerback to safety and enters ahead of Earl Wolff on the depth chart.
---
AP NFL website: www.pro32.ap.org
---
Follow Rob Maaddi on Twitter: https://twitter.com/AP-RobMaaddi
---
---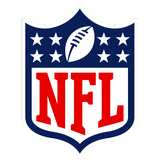 Get more from National Football League
Follow your favorites to get information about games, news and more
---