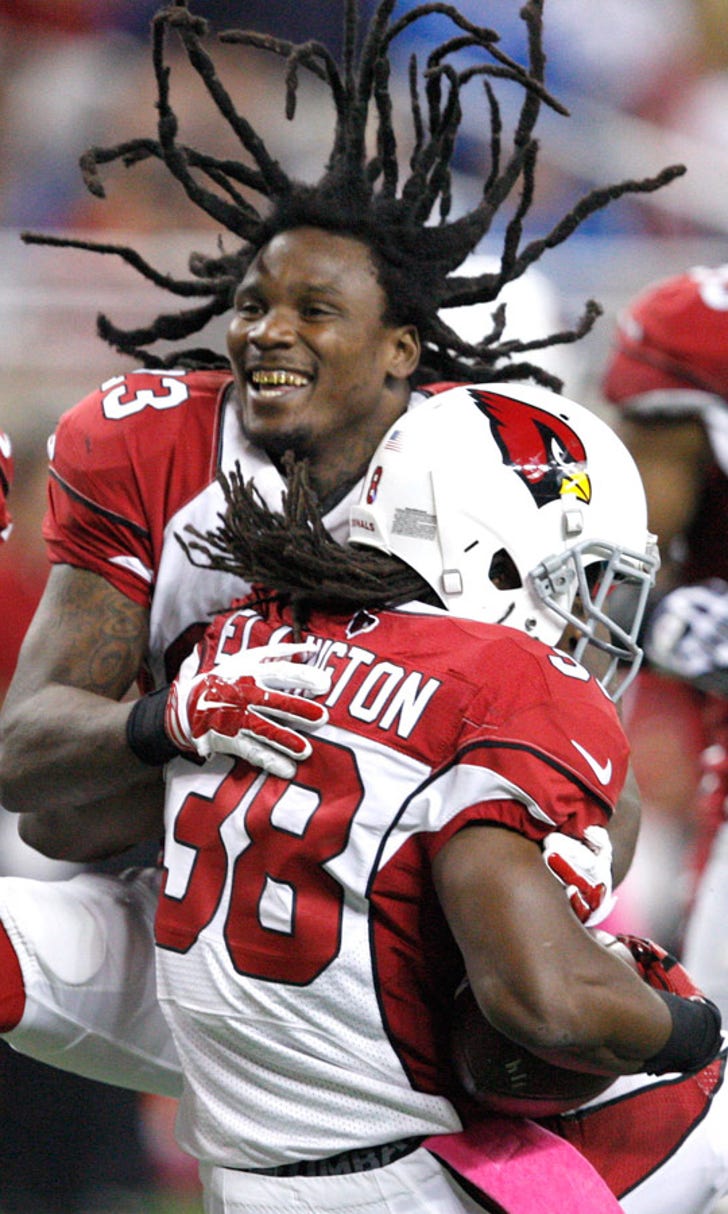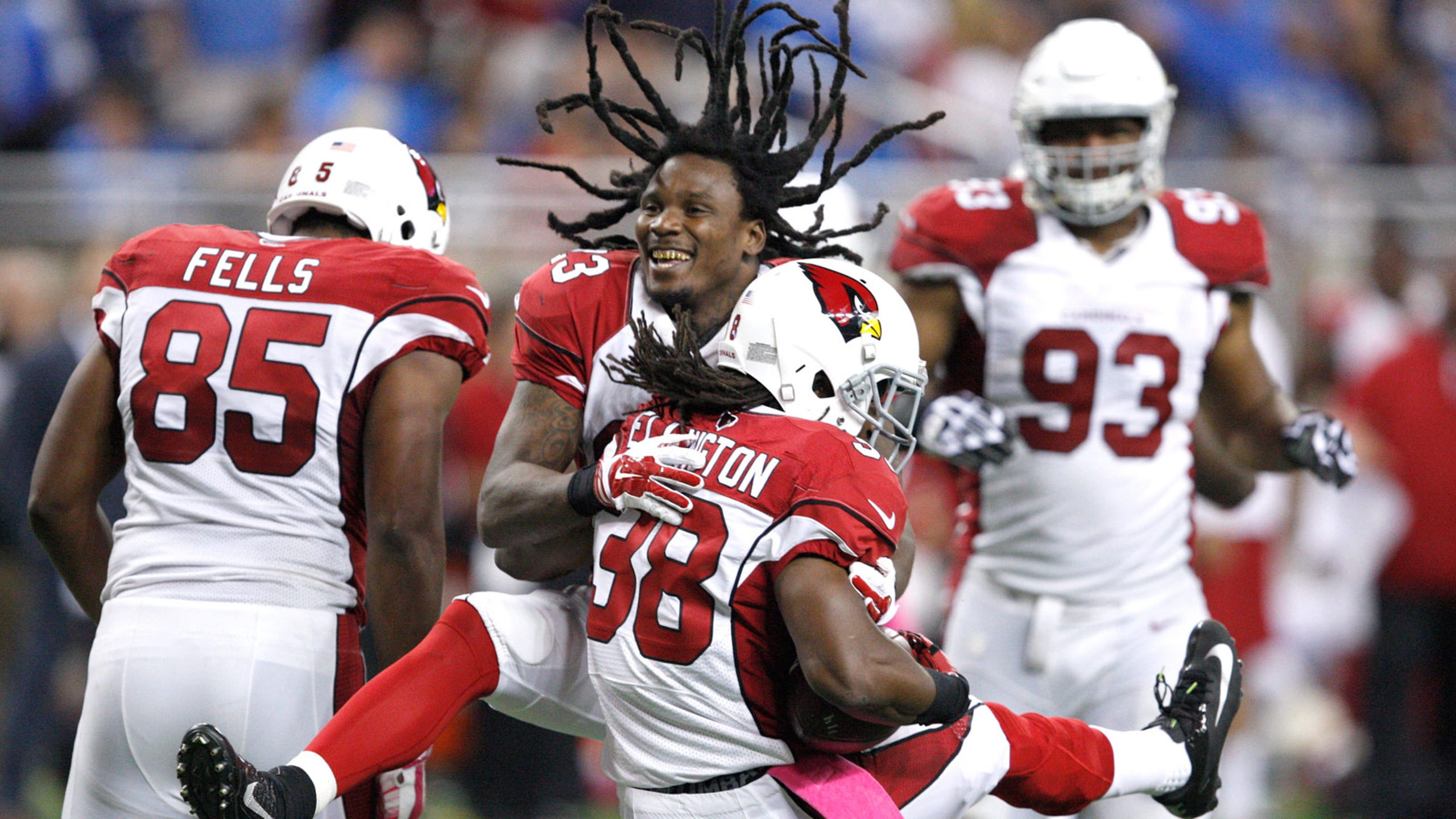 Resurgent ground game keeps high-powered Cardinals on fast track
BY foxsports • October 13, 2015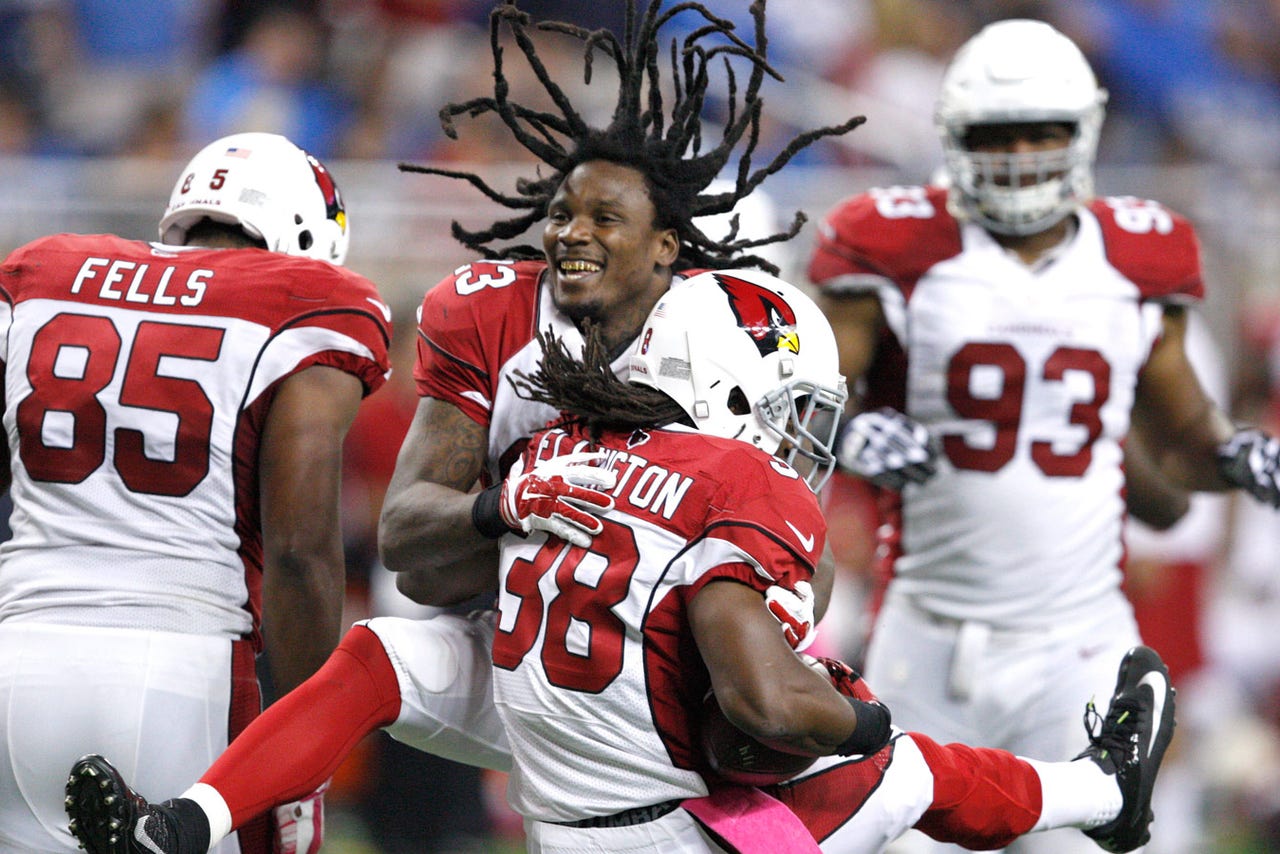 The Arizona Cardinals expected their running game had to be improved this season - if for no other reason than it couldn't get any worse.
Just the return to health of oft-injured running back Andre Ellington figured to revive a ground game that ranked dead last in the NFL with an average of 3.3 yards per carry in 2014 and was 31st in both rushing yards and touchdowns.
Sure enough, five games into the season and the rushing attack is humming along even better than the Cardinals may have envisioned, although the formula behind that success has featured an unlikely cast of characters for the league's highest-scoring offense.
Chris Johnson, plucked from the scrap heap in mid-August after he was cast off by the New York Jets and suffered a gunshot wound in the shoulder during the offseason, has taken the ball and run wild with it after Ellington was injured in a strong season-opening debut.
A former 2,000-yard rusher with the Tennessee Titans, Johnson has gone over 100 yards in two of his last three games and is tied for second in the league with 405 yards rushing. He has been complemented by bruising rookie David Johson, who has already racked up six touchdowns through five games in Arizona's 4-1 start.
And now that Ellington is back after missing three games with a knee injury, Cardinals coach Bruce Arians has a dilemma on his hands - how to share the wealth in the backfield.
"There's three starters," quarterback Carson Palmer said. "Each guy could be the bell cow and get 25-plus touches a game. With all three healthy, I don't really see that happening, but they are all very special, very unique and very talented."
Arizona offered a glimpse of what the three-pronged attack could provide in Sunday's 42-17 dismantling of the Detroit Lions. Chris Johnson broke off runs of 40 and 25 yards en route to a 103-yard game on only 11 carries while the powerful David Johnson powered in for a pair of short touchdown runs in a 28-point second-quarter onslaught.
Ellington was eased back into the lineup Sunday by Arians but showed he's back to full speed by breaking off a 63-yard touchdown run on his third and final carry of the afternoon. 
The Cardinals finished with 187 yards rushing in the contest, marking the first time since 1988 that they have piled up at least 110 yards on the ground in each of the season's first five games.
"I felt like I was running really well this game," said Chris Johnson, who is averaging 5.1 yards per carry and already has one more 100-yard game than he did a year ago with the Jets. "This was one of those games about making the most out of every opportunity."
Ellington's late burst gave the team seven rushing TDs - one more than a year ago - and was a reminder of the big-play capability missing from last season, when Arizona did not have a single run of at least 40 yards.
"We got so many guys that's capable of getting the job done; there's no egos," said Ellington, who admitted he was "hurting sitting out those weeks when my boys were going out and winning and battling every day. I'm just happy to be back out there."
#AZCardinals first time since 1988 the team rushed for at least 110+ yards in each of the first five games. (Today 20/186 yds, 9.3 (YPC)

— Mike Jurecki (@mikejurecki) October 11, 2015
#AZCards have seven rushing touchdowns after five games, last year after 16 regular season games they finished with six rushing touchdowns.

— Mike Jurecki (@mikejurecki) October 12, 2015
---
---